Raise your hand if managing your Facebook content has become a massive time-suck. (Guilty over here, too!)
Obviously, all social media can be distracting, but there's something irresistible about FB in particular. It's so easy to wander down a rabbit hole of family photos or random news stories, even when you've SWORN you're just gonna update your business page.
Solution: hire a virtual assistant to create and post your Facebook content.
As is always the case when you work with a contractor, you'll be in charge of directing strategy and issuing final approvals, but hiring a skilled VA to handle writing, graphics, and posting will free up hours of your time every week.
Intrigued but wondering how to find the perfect virtual assistant for your Facebook needs?
Read on, lovely. I've got tips galore!
Hire a virtual assistant who has deep Facebook knowledge
Just about every living, breathing human being knows the FB basics. You need an expert whose understanding of Facebook goes well beyond backgrounds and emojis.
Look for a virtual assistant who is familiar with both Facebook pages and groups, even if your own presence is focused on just one right now. Hiring a VA who is fluent in pages and groups will enable you to expand your business footprint on Facebook easily, if you decide to do so.
Hire a virtual assistant who is well-versed in the various scheduling apps available, too. Even if you don't know the advantages of SproutSocial over HootSuite, your VA should!
This is especially important if you have other team members working in certain apps, and want everyone using the same system.
Finally, a top-notch VA will be able to provide case studies that show positive growth and engagement she's created for other clients. If you have aggressive Facebook growth goals, seek someone who has proven she can boost views, likes, and follows.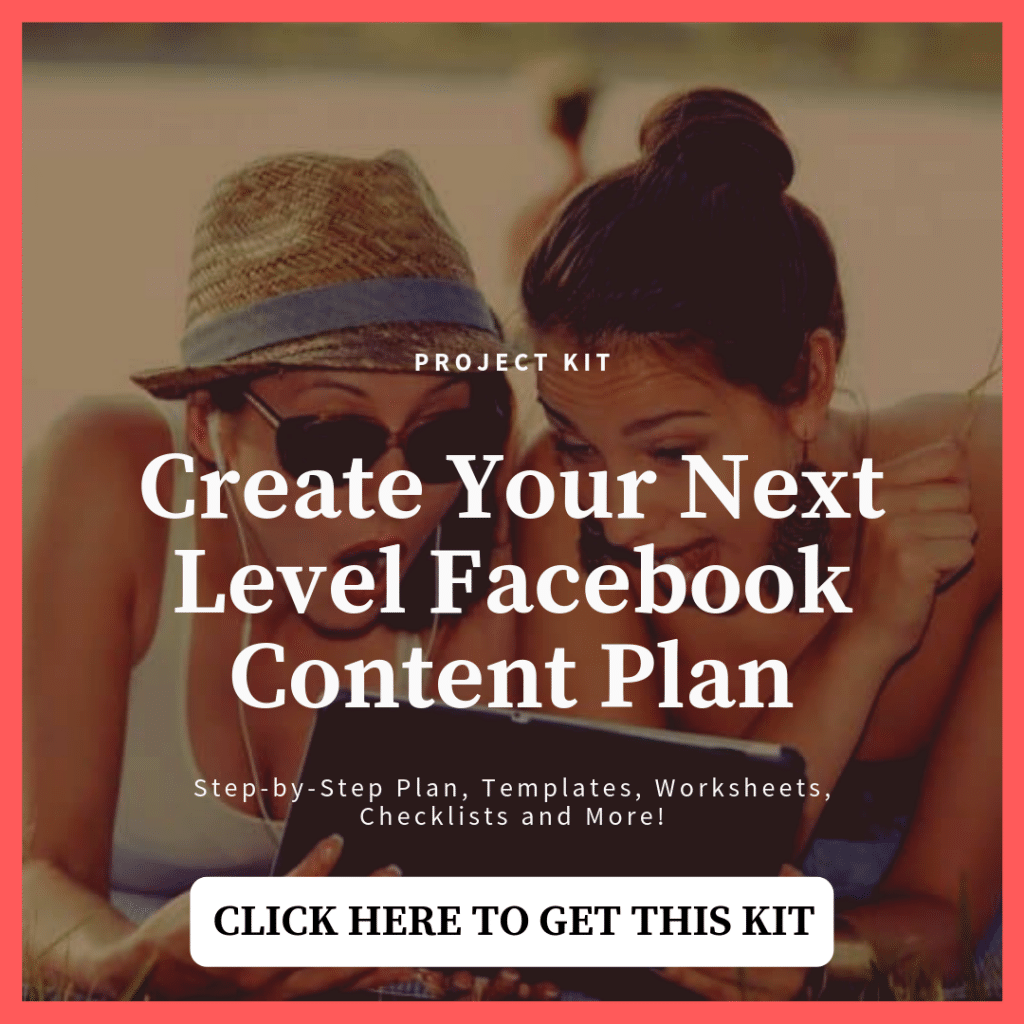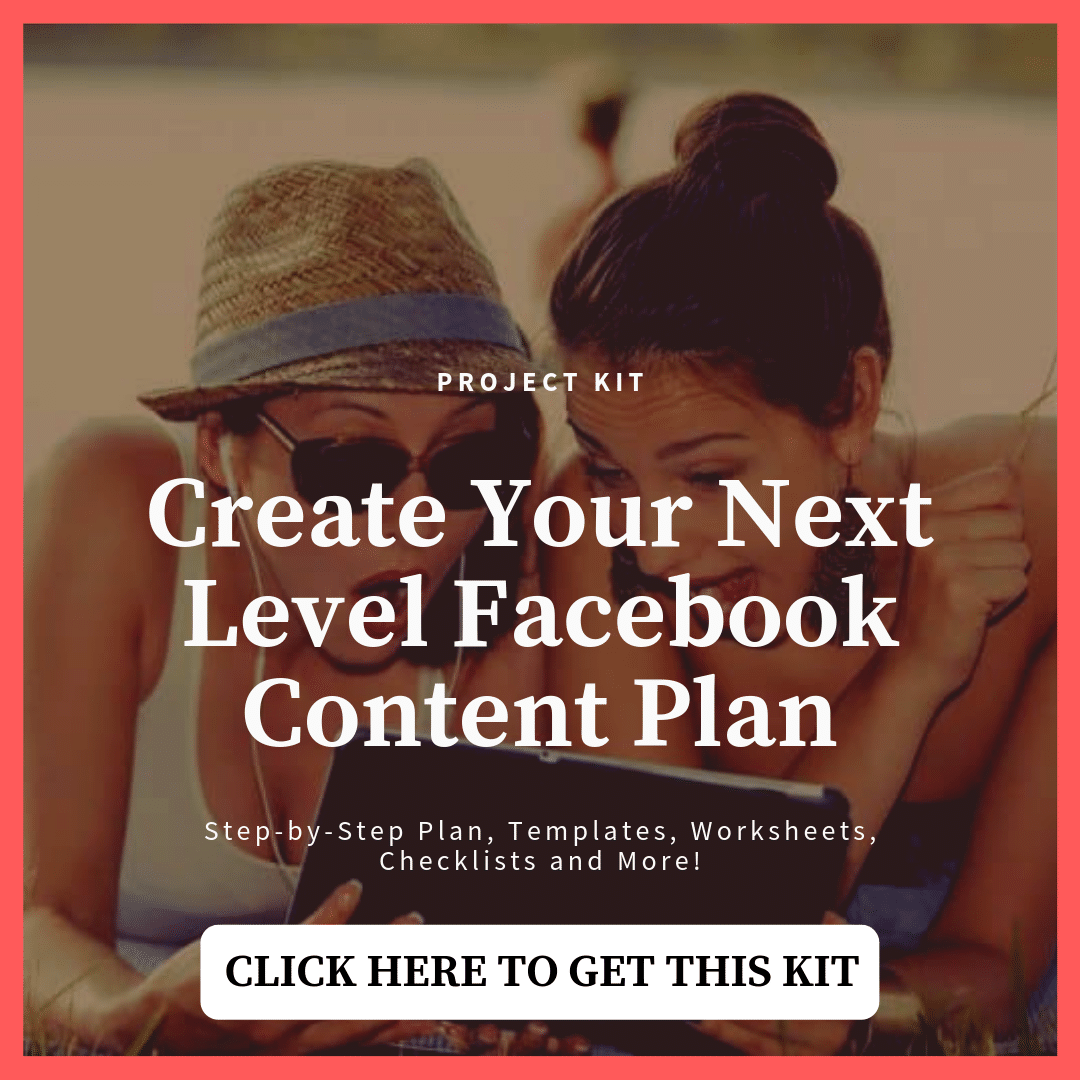 Hire a virtual assistant who can work from an editorial calendar
Sound obvious?
You'd be surprised by how many Facebook-focused VAs expect to be posting off-the-cuff!
Since you want your content deployed strategically, hire a virtual assistant who is comfortable working with a pre-planned editorial calendar. (If your VA is comfortable contributing to calendar strategy, that's even better!)
Your calendar should include a mix of inspirational, educational, and fun posts, so keep an eye on balance. You don't want to inundate your followers with calls-to-action or sales pitches or they'll flee in droves. Whenever possible, tie in a few posts to current events, seasonal activities or holidays, or anything else that gives them an element of timeliness.
Post types to consider include:
ANNOUNCEMENTS
Launches, business news, updates about you. Might include upcoming events, new products, collaborations, press appearances, etc.
BLOG POSTS
Links to new content on your blog. Might also include archived posts that are relevant/timely.
CONTESTS/GAMES
Might include "caption this photo" game, contests, challenges, etc.
CURATED CONTENT
Helpful links from other bloggers and reputable sources. This type of post builds connections to colleagues, and also shows your followers that you're interested in helping them and not wholly focused on self-promotion.
DISCOUNTS
Discounts/offers on products/services. Should be timed to coordinate with other social media in most cases.
MEMES
Because who doesn't love a good meme? Bonus points if they're relevant to your niche.
QUICK TIPS
Secret tips or hacks for getting things done. Might include productivity advice, tech shortcuts, app recommendations, etc. Always make these relevant to your business and offerings.
TUTORIALS
How-to's and tutorials that walk your followers through a process. Since these can get long, they need to be used sparingly. More than 5 steps, and the post is less likely to engage.
QUOTES
Written-out quotes or graphics with quotes on them.
HOMEWORK ASSIGNMENTS
Assigned activities to help out your followers. Might include compliments to hand out, ways to be kinder, self-awareness activities, nudges toward community service, etc.
BEHIND-THE-SCENES
Images of your workspace, projects in the works, etc.
SOCIAL-ONLY PROMOS
Discounts/offers on your products/services that are only for your social media followers.
READER SURVEYS
Soliciting follower input on your blog and business.
Hire a virtual assistant who will help curate your content
Hopefully you know that Facebook is a fantastic tool for keeping older content circulating.
Ideally, you want to hire a virtual assistant who can help you curate your best content.
Someone who can mine your archive for videos, podcasts, blog posts, and more, and breathe new life into them by reintroducing them to your FB followers.
This means seeking a VA who has an eye for evergreen topics, but also understands the stats and can determine which content was popular the first time it appeared.
Hire a virtual assistant who has imagery skills
What about images?
It's widely known that FB posts with graphics or images get more engagement and views, so be sure to hire a virtual assistant who has some design background.
You may want to have your VA source and edit images—including cropping, annotations, and minor retouching—or maintain a collection of headshots to use.
Seek a virtual assistant who knows which sizes, orientations, and image will optimize your posts so you don't have to worry about the minutiae.
Hire a virtual assistant who is open to feedback
As you're interviewing virtual assistants to manage your Facebook pages and groups, discuss your goals and your desire to keep lines of communication open.
Say you want her to track results so you'll have a sense of which strategies are working, and which ones need adjustment. Make sure she's both open to constructive feedback, and willing to pivot if certain tactics don't perform as expected.
You want someone who's experienced and savvy, but also flexible and eager to do what's best for your business presence.
Before you hire a virtual assistant to manage your Facebook content, get super clear on your goals.
You want a VA who has deep knowledge of how to leverage this powerful social medium, AND the chops to help you hit your own, specific business targets.
And, obviously, you want someone to free you from the grasp of those FB rabbit holes that are draining away your precious time!
xoxo
Melissa
PS. I Can't Make Your To-Do List Go Away…But My Business Templates Library Will Help You Avoid Project Overwhelm So You Can Build Your Business, Free Up Your Time, and Put More Money in Your Pocket!