Grab the Plug & Play Emails that You Can Customize for Your 2-Week Course Launch
One of the biggest challenges of your course launch will be writing all of the emails to sell it.
Like what the heck do you talk about for 2 weeks without sounding like a broken record?
How do you keep the messaging sexy and fresh so that people actually buy?
I totally get it! I've been in the same kind of writing rut while running launches for my own programs. It can add up to a lot of hours sitting in front of the computer trying to write something awesome.
And let's face, sometimes nothing wants to flow and you just end up spinning your wheels all day long trying to write one freaking email. Good times. 😉
Which is why I want to save you from the frustration and tedious work..
Let me introduce you to…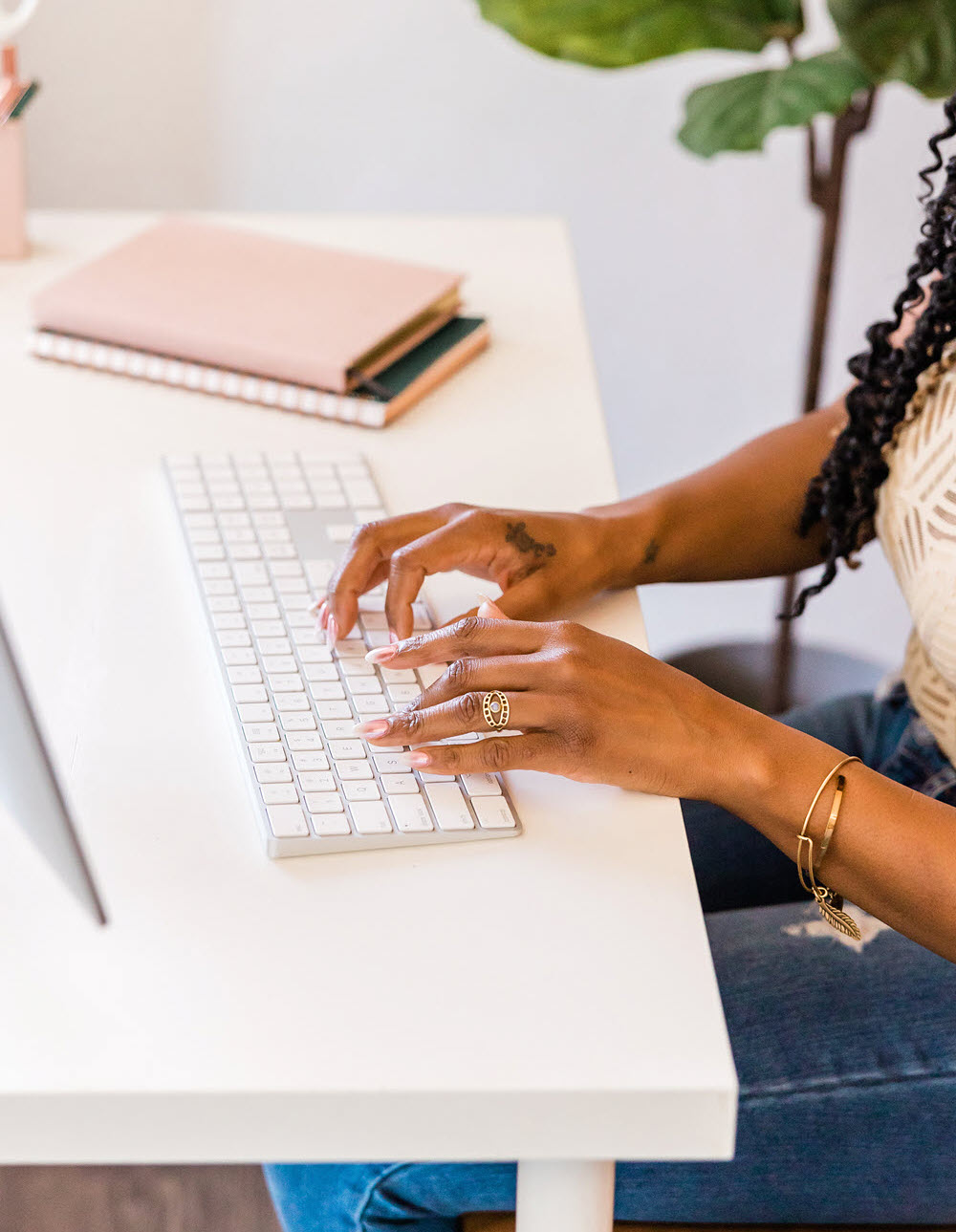 The Course Launch Email Sequence
No more struggling to come up with fresh content to promote your course every day.
By following the prompts, these emails are super simple for you to customize to your offer.
Take a look at the before and after snippet from one of the emails in this package:

You'll get 11 plug & play emails that you can customize for your 2-week course launch

Plus 4 "after cart close" emails

And these 3 emails that you can customize and give to your affiliate partners to promote your course.

As well as these 3 Facebook ad copy templates.

Did you know that it will cost you at least $750 to hire a copywriter to write an email sequence for you?

Copywriting is one of the MOST expensive things that you'll ever outsource. By far.
I grabbed a screenshot from the websites of 4 different copywriters showing you their rates to write an email sequence (I personally work with 2 of them).

Of course, it's absolutely worth it to hire help in this area. I mean, I have two copywriters on my team.
BUT! Just because you can hire someone, doesn't always mean you should.
Because sometimes, you just need something done quick. And you don't have the time (or patience) to wait around for a couple of months while a copywriter does the work for you.
Save your time & money and download a copy of the course launch email sequence that you can start using today!
Download the Email Templates for Only $97
Frequently Asked Questions
How will the emails be delivered?
How will the emails be delivered?
The email templates have been created as Microsoft word documents, and are completely customizable.
After making your purchase, you'll get an email with instructions about how to download the templates.
Can I give these templates to my VA to use for my business?
Can I give these templates to my VA to use for my business?
Yes, of course. You can get help from your virtual assistant to help you customize these templates for your business.
However, she is NOT allowed to use them with her other clients or for her own business unless she purchases a copy for herself. If you would like to refer others to these email templates, you can sign up as an affiliate and earn 50% commissions on every sale you make.
What if I don't like the templates, can I get a refund?
What if I don't like the templates, can I get a refund?
Since this is a digital download product, there are no refunds. If you have any questions before purchasing, you can reach out to us here.
Download the Email Templates for Only $97