Now You Can Effortlessly Collect Powerful, Heartfelt Testimonials from Your Past Clients & Customers – Without Feeling Pushy, Awkward or Fumbling Around During the process – Get the Ultimate Guide & Templates Now!
Does any of this sound familiar?
You always mean to ask for testimonials – you know your clients get rad, transformative results working with you – but you're not sure exactly what to say or what specific questions to ask.
Or, you do ask for (and receive) decent testimonials, but you also know they're not as impactful or compelling as they could be. (You're ready to take your testimonial game from so-so to spectacular so they finally do what they're supposed to–garner more sales!)
Or maybe you even have a variety of stand-out testimonials, but feel you're not leveraging them or getting them in front of enough ideal clients.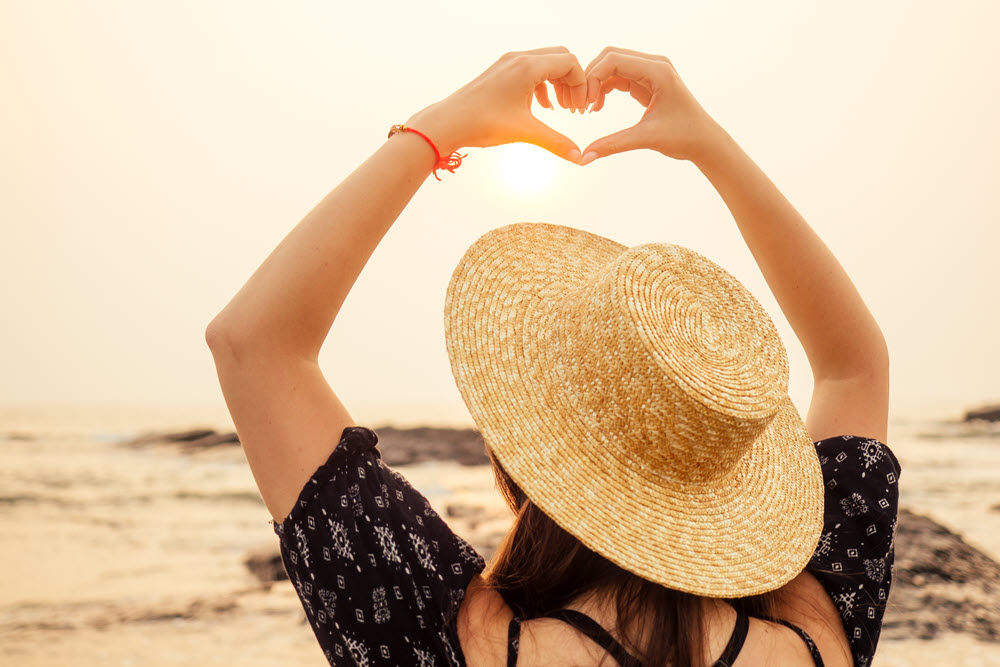 Basically, as a passionate entrepreneur, you understand the importance of social proof. But you also know firsthand that gathering glowing, client-attracting testimonials isn't as easy as it sounds.
So, if you've ever thought any of the following…
When's the best time to ask for a testimonial?
What questions should I even ask? (They are so many options!)
How do I edit the responses so they're compelling but still authentic to my client?
And how in the world do I share them–and where!–so they actually reach and influence potential future clients?
…you're in the right place.
Wave Goodbye to Vague and Generic Testimonials – and Hello to the Exact Tips, Tricks & Techniques You Need to Receive (and Leverage!) Glowing, Sales-Inducing Testimonials Any Time You Want!
Introducing The Testimonial Requests Template Package
The entire package was meticulously-designed to empower you with the knowledge and resources you need to tackle every part of the testimonial process–from deeply understanding the testimonial psychology to knowing exactly when–and how!–to ask for them so they clearly (and compellingly) capture the value you provide.
Glowing Testimonials Guide
This simple guide covers it all–from the ideal time to ask for a testimonial to how to edit your clients' responses into compelling, sales-boosting mini-masterpieces. It even includes a list of 40+ red-hot places (including some easy-to-miss ones) to share your testimonials online so they get in front of more of your ideal clients.
Testimonial Question Template
This expertly-crafted template includes the EXACT questions to ask to receive detailed, compelling testimonials from your past clients & customers. Use these tried-and-true questions to create impactful testimonials–again and again!
Testimonial Release Form
Don't know how to ask your clients for permission to use their testimonials? This simple form takes away all the guesswork.
Testimonial Request Email Sequence
Say goodbye to the uncertainty of when and how to ask for testimonials. This simple-yet-effective email sequence make it easy with three customizable emails: an initial testimonial request email, a follow-up and a heartfelt thank you email. Just copy, paste and customize & watch as the glowing reviews roll in.
Customizable Compelling Social Media Captions & Canva Images
Just personalize with your brand, voice and other details and you can easily showcase your clients' success stories on social media – and attract even more dreamy clients in the process. Yep, it's that simple.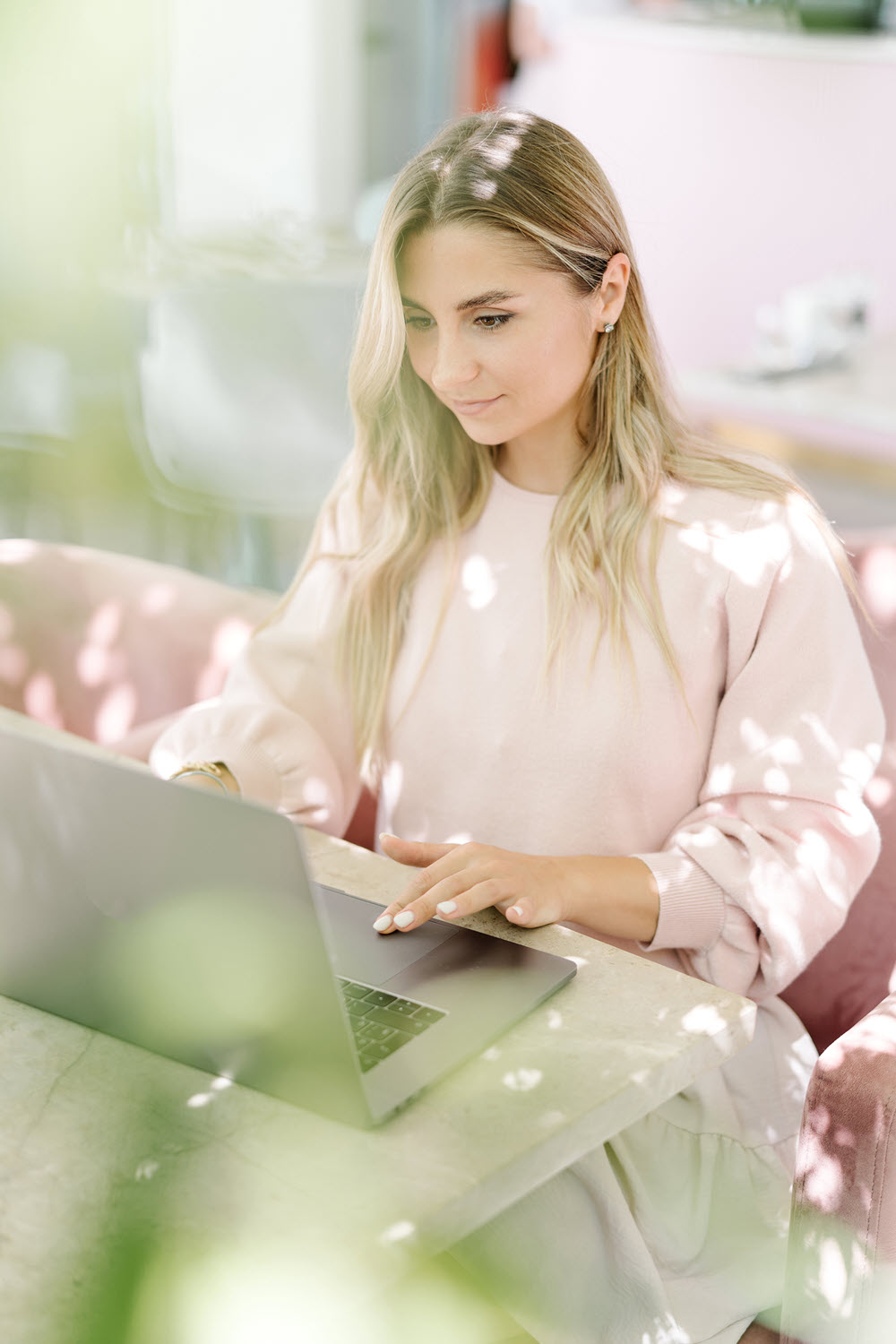 You'll get the "Glowing Testimonials Guide" to help you collect detailed, juicy and wildly specific testimonials that flood your DMs with inquiries and/or your email with payment notifications!
Here's everything that is covered in the guide:
Introduction (and Why Testimonials Matter So Much)
What Makes a Good Testimonial?
When to Request a Testimonial for Maximum Impact
Should You Ask for Written or Video Testimonials?
What Questions to Ask for a Compelling Testimonial
How to Edit Your Client Testimonials
Where to Use Testimonials
6 Ways to Use Testimonials on Your Website
2 Ways to Use Testimonials on Your Landing Pages and Sales Pages
19 Ways to Use Testimonials in Social Media
4 Ways to Use Testimonials in Email Marketing
Wrap-Up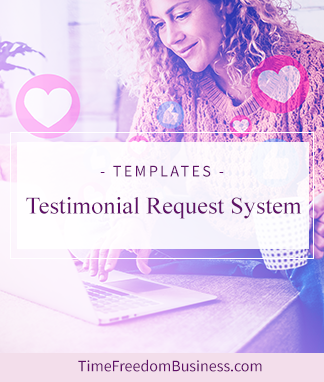 Testimonial Questions Template
Use the template below to guide your client or customer through the process of providing you with a fantastic, specific and yet still authentic testimonial. Feel free to customize these questions to fit your specific business or offer.

Testimonial Request Release Form Template
Use this release form as part of your testimonial request process. Include it right in your testimonial request form (i.e., as an additional "question" on a Typeform or Google Form) or send the form separately via email with a service like HelloSign or Dropbox.

Testimonial Request Email Sequence (3 emails)
This carefully crafted testimonial request email sequence will help you garner authentic, persuasive testimonials from past clients & customers. This approach ensures your clients and customers feel valued as you gently encourage them to share their experiences.

Social Media Captions to Share Your Glowing Testimonials
Use these social media captions as inspiration for showcasing your clients' success stories on social media. 

Testimonial Images to Share on Social (created in canva)
Edit these images in canva and share them on your social media channels to shout out your client's success stories (while also showing off your ability to get results for your clients).

Download the Guide & Templates for Only $97
Frequently Asked Questions
How will the templates be delivered?
How will the templates be delivered?
The templates have been created as Microsoft word documents, and are completely customizable.
After making your purchase, you'll get an email with instructions about how to download the templates.
Can I get help from my VA to use these templates for my business?
Can I get help from my VA to use these templates for my business?
Yes, of course. You can get help from your virtual assistant to help you customize these templates for your offers.
What if I don't like the templates, can I get a refund?
What if I don't like the templates, can I get a refund?
Since this is a digital download product, there are no refunds. If you have any questions before purchasing, you can reach out to us here.
Download the Guide & Templates for Only $97