Use these Content Planning Templates to Create a Simple, Seamless System for Mapping Out Your Marketing Content Every Month!
You started your biz to do "your thing" – coach, create, share your intuitive or well-credentialed gifts with a global audience – and yet?
You realized pretty quickly that if you want to keep the clients, customers and digital product sales rolling in, you need to market yourself just as much (if not more!) than you coach or create.
Fact: If you're running an online business today, you're creating content marketing somewhere – or lots of somewheres – online.
Which means you're also dealing with scenarios like this on the daily…
Taking forever to create content because there are multiple moving parts to every post/episode/video – and they're different for each platform (read: you try to whip up an Instagram post on the fly, but it takes double the time because you forgot hashtags and a valuable caption that complements your images. Face palm.)
Walking around with a million brilliant content ideas in your head, but never actually getting around to fleshing them out (let alone publishing them so they can attract new buyers).
Struggling to put out fresh content consistently because you have no real content planning process (Your current "process" is really just creating a new Google Doc and hoping for the best–eek!)
Grappling with how to balance content planning (and then, creation) with all the other things you have to do in your biz, from client interactions to managing your team.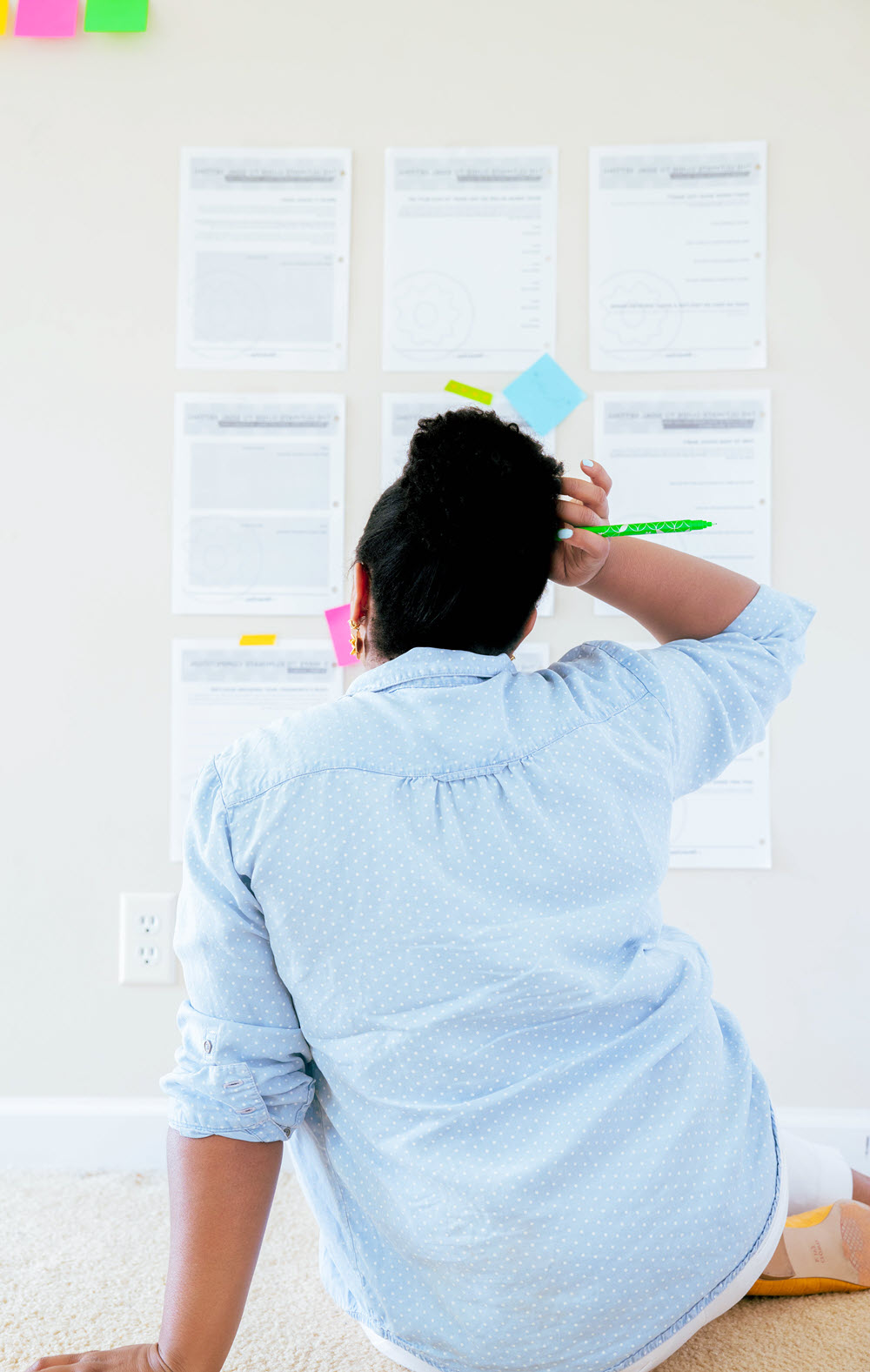 Sound about right?
If so, you're not alone. When you don't have a defined plan or starting point for planning your content – beyond popping open a new Google Doc or tapping on your Instagram app, that is – the whole process can be overwhelming, not to mention painstakingly time-consuming.
And worst all? All of that can lead to marketing yourself less often, with lower quality content, which could also lead to less potential dreamy clients and customers resonating with your content–and ultimately, less money in the bank.
But it doesn't have to be that way! I designed something specifically to make planning your content every month super sweet and simple.
Ready to Learn a Less Confusing and Less Time-Consuming Way to Plan Client-Attracting Content that Converts?
Introducing The Content Planning Template Package

The Content Planning Template Package includes one monthly content planner and 16 individual, platform-specific content planning templates (practically) guaranteed to make your content planning process simpler, faster and infinitely more fun.
The monthly planning template will help you set smart monthly goals for your content, plus map out exactly what, where and when you're going to publish.
Then, the platform-specific templates will walk you step-by-step through planning one stellar piece of content for that particular platform–and ensure you never miss a step or forget an important detail. (For example, if you're mapping out an IG reel, there's space to notate everything from scene ideas to your script and dialogue!)
Use each template as many times as you need to map out each piece of content you want to create that month–and watch as your entire content planning (and creation) process becomes about 100x simpler.
When you're ready to plan, simply print off the page(s) you need, grab your fave bevvy, light a sweet candle and start filling in the template, tailoring it to the specific piece of content you want to create.
That's it!
Just imagine knowing exactly what to do every time "Content Planning Tuesday" rolls around in your Google Calendar, and having a clear roadmap to follow when it's time to create your content, too.
Monthly Content Planning Worksheet
This worksheet will help help you set strategic monthly goals and figure out what, when and where you're publishing before you dive into the nitty-gritty details–so you never waste time creating content without a strategy ever again.
16 Easy-to-Follow Templates to Help You Build Out High-Quality Content for All Your Platforms, Including:
Email Broadcast Planning Template
Instagram Reels Planning Template
Instagram Stories Planning Template
YouTube Shorts Planning Template
Facebook Posts Planning Template
Facebook Group Posts Planning Template
Pinterest Posts Planning Template
LinkedIn Posts Planning Template
Twitter Posts Planning Template
Blog Posts Planning Template
YouTube Videos Planning Template
Podcast Episodes Planning Template
Lead Magnets Planning Template
Facebook Paid Advertising Planning Template
Instagram Paid Advertising Planning Template
Pinterest Paid Advertising Planning Template
Special Bonus "Pro Tips" for Every Template
So you can feel even more confident creating content specifically-tailored to your platforms-of-choice (You can thank me later!)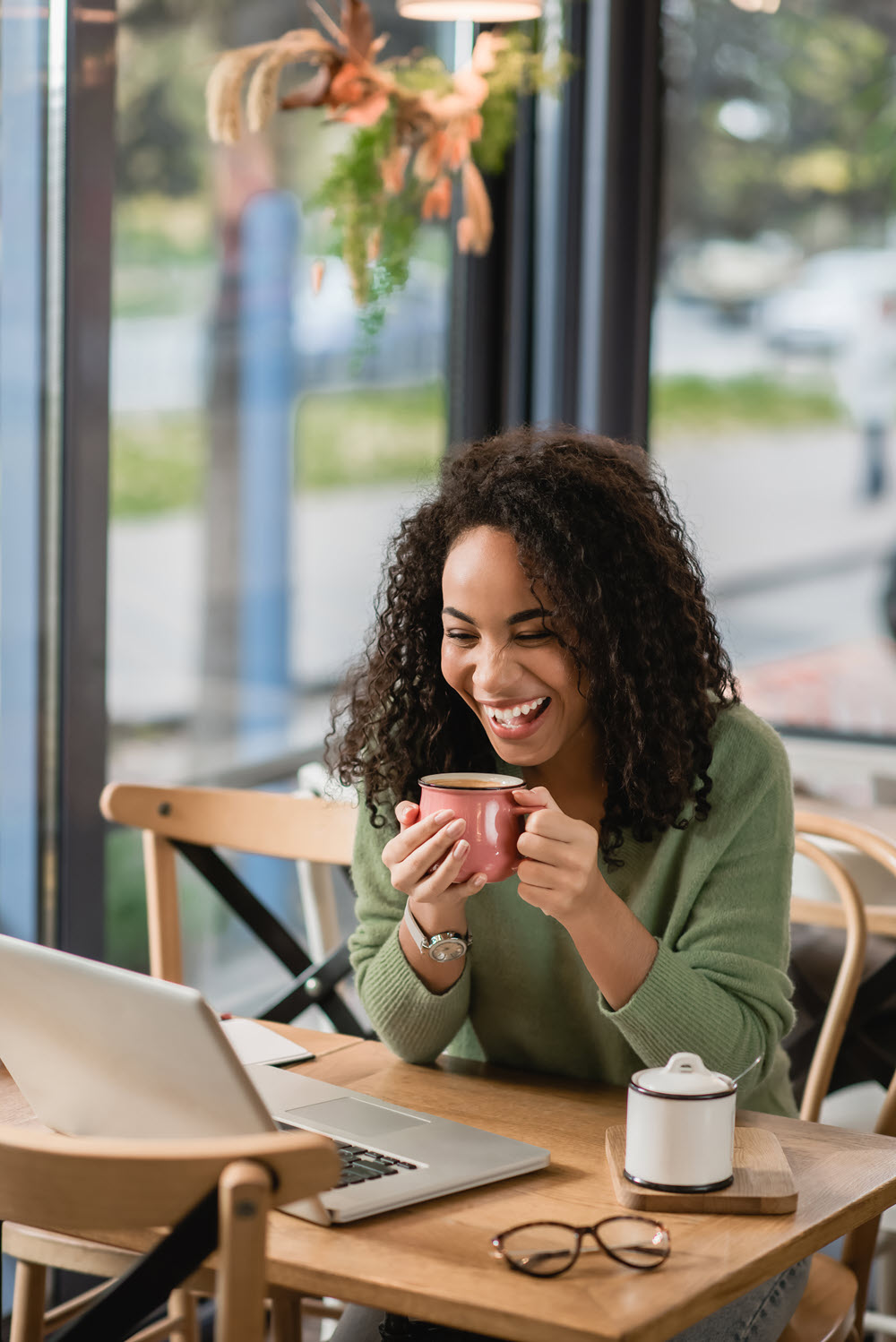 Bottom line: These templates are an efficient and effective all-in-one content planning system that'll save you major time and effort. And they work whether you create your own content or have a team who does it for you!
​Just imagine knowing exactly what to do every time "Content Planning Tuesday" rolls around in your Google Calendar, and having a clear roadmap to follow when it's time to create your content, too.
You won't ever have to stop your content creation "flow" to Google, "Do I need a pin description for Pinterest?" (spoiler alert: you do, and each template walks you through all of this and more) or stop filming a TikTok because you don't know what audio to use (and then subsequently scroll through your FYP for inspiration and get sucked so deep into yet another "funny animal videos" rabbit hole that you never actually finish the video you wanted to film in the first place).
Instead, you'll have all your content already planned to a T–with every detail mapped out, sorted and ready-to-be created. All you have to do is pull out your content plans and get creating.
Printable Content Planning Templates
These templates are intentionally designed to be printer friendly! No images. No colors. No fancy do-dads that make printing a pain (and eat up all your ink).
Just print whatever template you need, when you need it. Grab your pens and markers (maybe even some fun stickers), your fave bevvy, and start filling in the template.
And if you'd prefer to use the templates on your computer or tablet, just open up the "fillable version" of the templates and you can type right into them on your screen (and then print them later if you want to).

Monthly Content Planning Worksheet
This easy-to-use worksheet will help you map out your content plan for each week of the month and on what platforms you're going to publish each post.

Download All the Content Planning Templates for Only $97
What can these templates do for you?

Free up your time and mental capacity, so you can invest in other areas of your business, like creating sparkly new passive-income producing digital courses or getting to the kids' soccer game on time (for once).
Help you craft well-structured, high-quality content consistently (because we all know consistency = cashflow).
Feel way less stressed when you sit down to plan your content, because with ready-made templates, you never have to start from scratch ever again (hallelujah!).
Streamline your content creation process so you finally have a system for neatly & strategically organizing your ideas.
And ultimately, make it ease-ier to show up and share your unique gifts with the world (which is why we're all doing this in the first place, right?)
Download All the Content Planning Templates for Only $97
Frequently Asked Questions
How will the templates be delivered?
How will the templates be delivered?
You will receive a PDF that includes all of the templates in one file. Just print whatever pages you need, when you need them.
After making your purchase, you'll get an email with instructions about how to download the templates.
Can I give these templates to my VA to use for my business?
Can I give these templates to my VA to use for my business?
Yes, of course. You can give the templates to your virtual assistant so that she can help you with planning the content for your business.
However, she is NOT allowed to use them with her other clients or for her own business unless she purchases a copy for herself. If you would like to refer others to the Content Planning Templates, you can sign up as an affiliate and earn 50% commissions on every sale you make.
What if I don't like the templates, can I get a refund?
What if I don't like the templates, can I get a refund?
Since this is a digital download product, there are no refunds. If you have any questions before purchasing, you can reach out to us here.
Download All the Content Planning Templates for Only $97