I know, I know, the world of bots is exciting… but also overwhelming. So before we dive into hiring a virtual assistant to get your bot set up, let's address some common bot-centric fears:
Yes, chatbots are automated and driven by artificial intelligence (AI).
No, that doesn't mean your customers will all hate them, or decide you've automated the personality right out of your business.
Yes, anyone can now build chatbots into Facebook Messenger, and they can help facilitate customer service conversations.
No, building one won't necessarily position you to shrink your in-person customer service team … though it might!
More than a billion people use Facebook Messenger as a primary communication channel every month, which means that if you hire a virtual assistant to create and oversee your chatbot you'll be able to tap a huge pool of users.
And Messenger-based bots leverage AI beautifully; not only can they understand conversational language, they can also learn from it, getting "smarter" with each user interaction.
But that's only if you have a real need for a chatbot AND the resources to hire a virtual assistant who can help manage its creation and oversight.
Facebook Messenger chatbots are tricky to set up, highly customized, and require regular upkeep. Your current team members are unlikely to have the time or skills to add a project this specialized and labor-intensive to their existing workloads!
Before you hire a VA, though, run through this checklist:
1. Hire a Virtual Assistant Who Has Experience With Bots
Chatbots are quite different than other funnels, and require a different skill set to set up and manage, so you'll want to hire a virtual assistant who has some bot-related expertise.
The ideal VA will be familiar with the technology itself, as well as Facebook Messenger's rules for usage. And, of course, whenever you consider hiring a new contractor, ask for references and case studies showing past successes.
But that's not all!
In most cases, you won't just want someone who can build and launch the bot, you'll want a virtual assistant who can help you implement it and use it to support your business.
Many chatbot VAs are tasked with promoting the bot, monitoring any questions it can't answer, and keeping an eye on the customer experience you're creating by using it. If continued oversight is on your wishlist, seek a VA who is marketing- and customer-savvy as well as technically minded.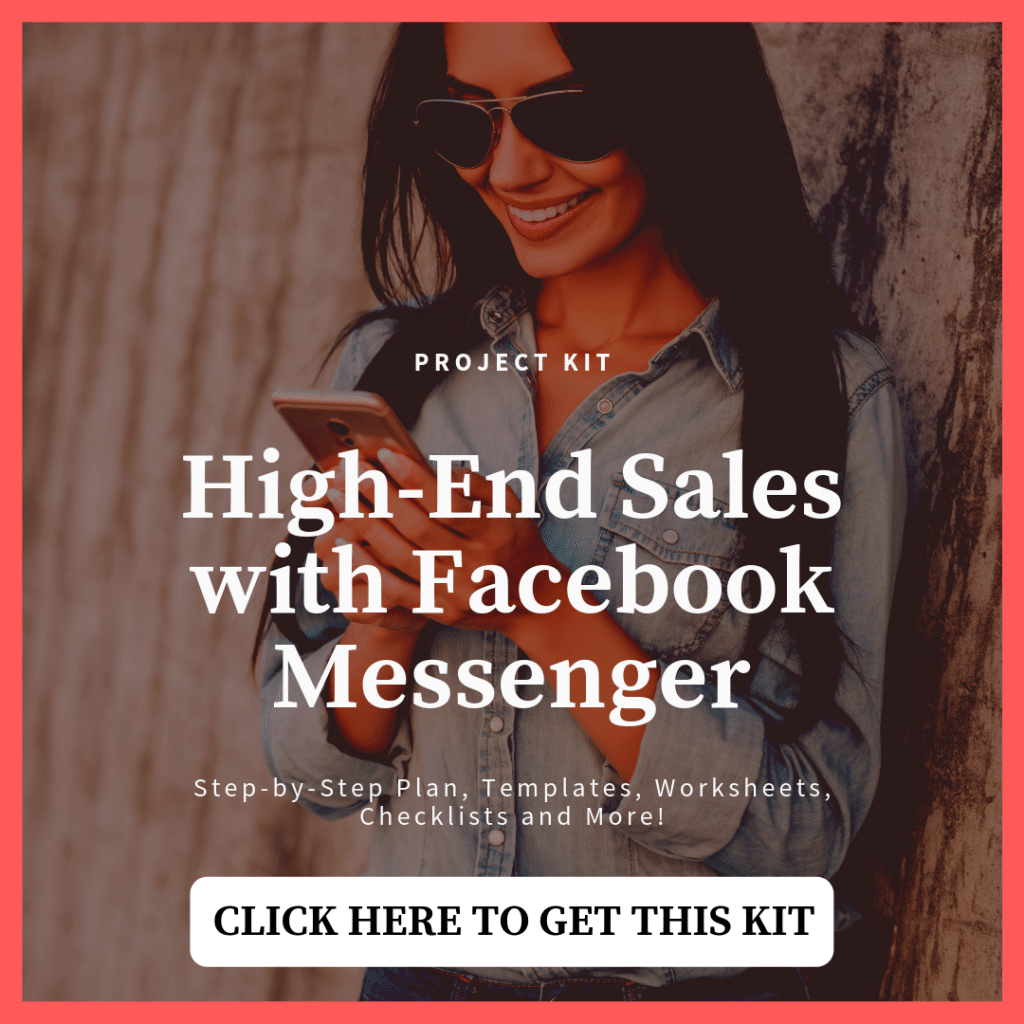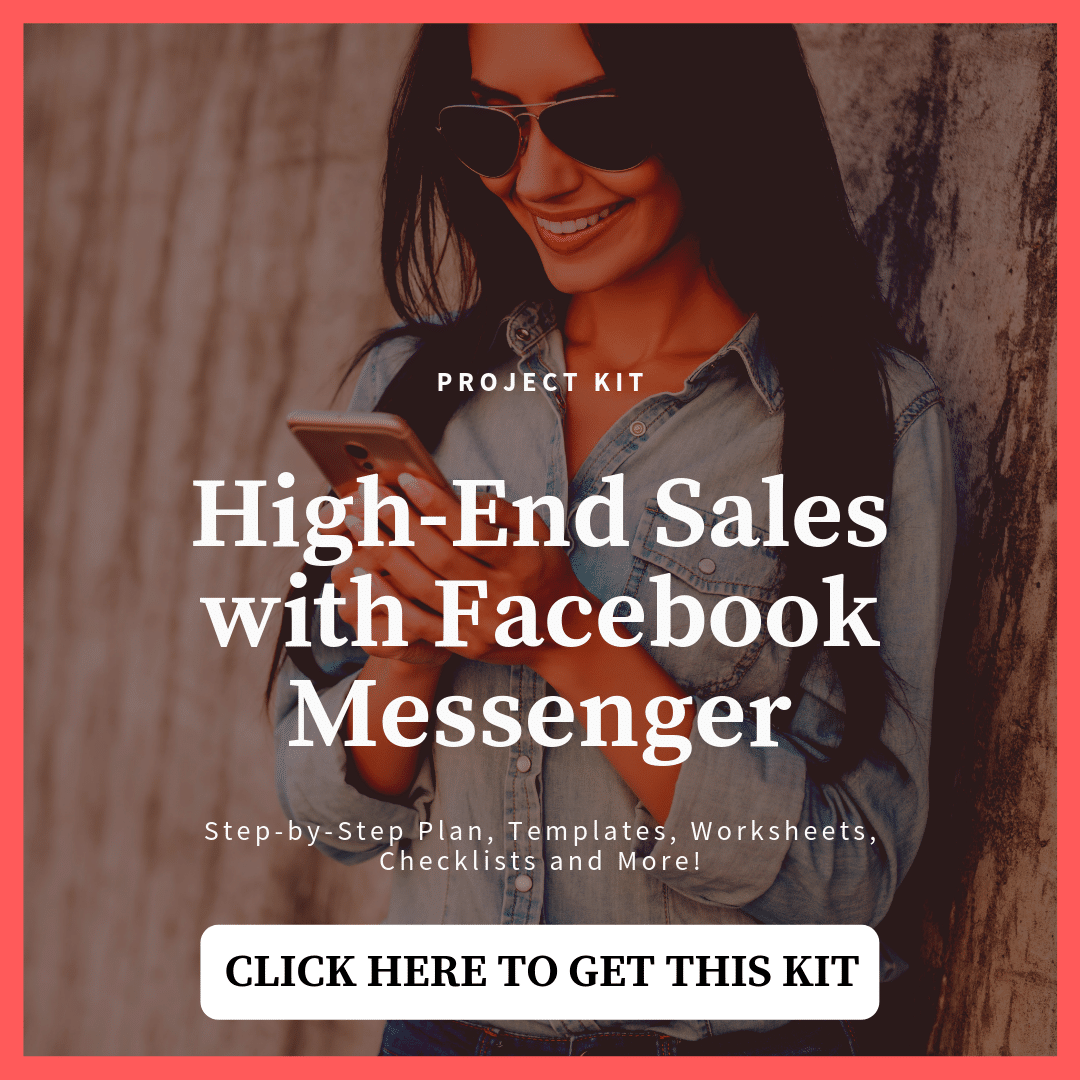 2. Know Your Bot Goals Before You Hire a Virtual Assistant
Before you even begin your search for a virtual assistant to set up your chatbot, it's essential that you set some goals.
Don't create a bot just for the sake of having one! This will be an investment of your time and money, so make sure your business will benefit from having a Facebook Messenger chatbot.
Other companies have used these bots for lead nurturing, answering questions about products, responding to overflow customer service demands, even sharing questions across your customer service team.
What do you want YOURS to do…
Land clients?
Sell your products and services?
Drive awareness?
Make a list of goals, and hire a virtual assistant who has proven she can hit those goals for other entrepreneurs.
3. Hire a Virtual Assistant Who Can Build Using Your Preferred Tool
There are dozens of tools for building and configuring your Facebook Messenger chatbot, and some are more versatile than others.
For instance, MobileMonkey is renowned for being easy to use and includes Click-to-Messenger Facebook Ads with instant lead capture and follow-up.
People love ManyChat because it allows them to deliver freebies without pointing users to a landing page. Others praise Drift for high conversion rates and integrated scheduling. Do some research and see which platform suits your needs.
There are also solutions that offer chatbot building and admin bundled with other marketing support services. If you're already using HubSpot or Intercom for other needs, you'll definitely want to hire a virtual assistant who is comfortable building your bot within those platforms.
4. Hire a Virtual Assistant Who is a Versatile Programmer
How will people interact with your chatbot?
Will it only serve your customers on Facebook itself?
Or will it also pop up on your website?
When you hire a virtual assistant to get your bot set up, make sure she has had experience building a variety of bots that function across sites. Even if you only want yours on FB for now, you might change your mind later! Your VA should know how to both create AND revise your chatbot.
Facebook Messenger chatbots have helped countless entrepreneurs answer common user questions, nurture leads, and reach new customers. And these modern bots aren't nearly as robotic and impersonal-sounding as previous types!
If you're able to hire a virtual assistant who can build and manage a chatbot for you, you'll be creating a whole new avenue of communication with your fans and followers.
xoxo
Melissa
PS. I Can't Make Your To-Do List Go Away…But My Business Templates Library Will Help You Avoid Project Overwhelm So You Can Build Your Business, Free Up Your Time, and Put More Money in Your Pocket!