Here's the thing about sales funnels: They are effective and absolutely crucial tools for online entrepreneurs … but they aren't exactly low-maintenance!
They need to be planned out, written up, and scheduled, then any client questions that pop up need to be addressed.
And THEN, once the whole series of emails is sent, you need to analyze results, make tweaks to anything that didn't work, and revise. Anytime you've got new offerings or bundles that need promoting, you've gotta repeat this whole process. It's important work, but time-consuming.
Which is why its an ideal workload to share with your trusted virtual assistant!
Although there will be some from-scratch writing and planning, much of the process is repeatable so once your VA gets the hang of it she can manage all of your new offer funnels. Doesn't that sound like a dream come true?
Fabulous! Let's talk about how to make it work for YOU.
Why Should You Get Your Virtual Assistant to Help With New Offer Funnels?
This really is the ideal tag-team workload, if you ask me! As the business owner, you'll want to make decisions about what the offer will encompass, how the copy on the opt-in page sounds, and the tone of the emails … but you don't need to handle every detail yourself.
And you certainly don't need to handle the back-end of setting up the email funnel.
If you've got a good working relationship with your VA, you can divide the tasks so you're handling the high-level choices and she's managing the rest.
Since you'll need a new funnel whenever you've got a juicy new product to promote, this is work that will repeat. And repeat. And repeat! Which also makes it perfect for sharing with your virtual assistant.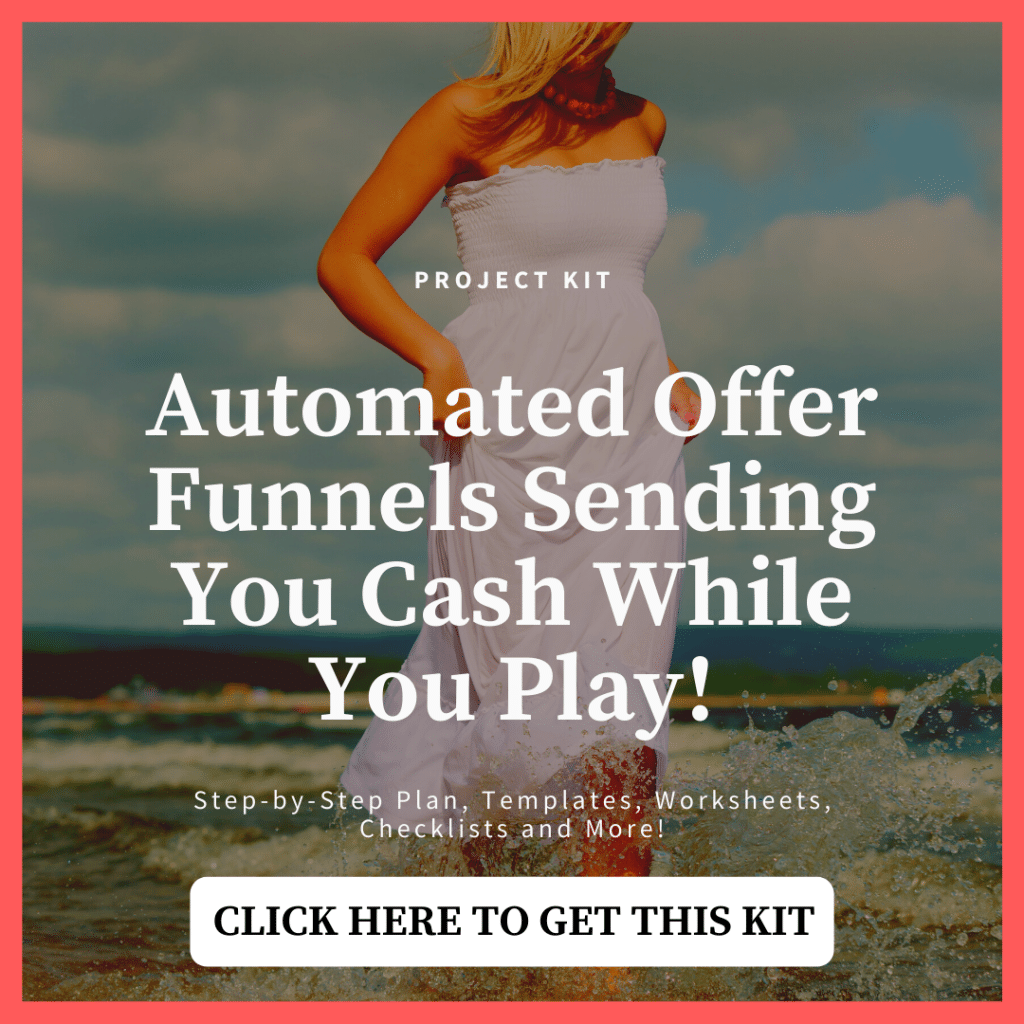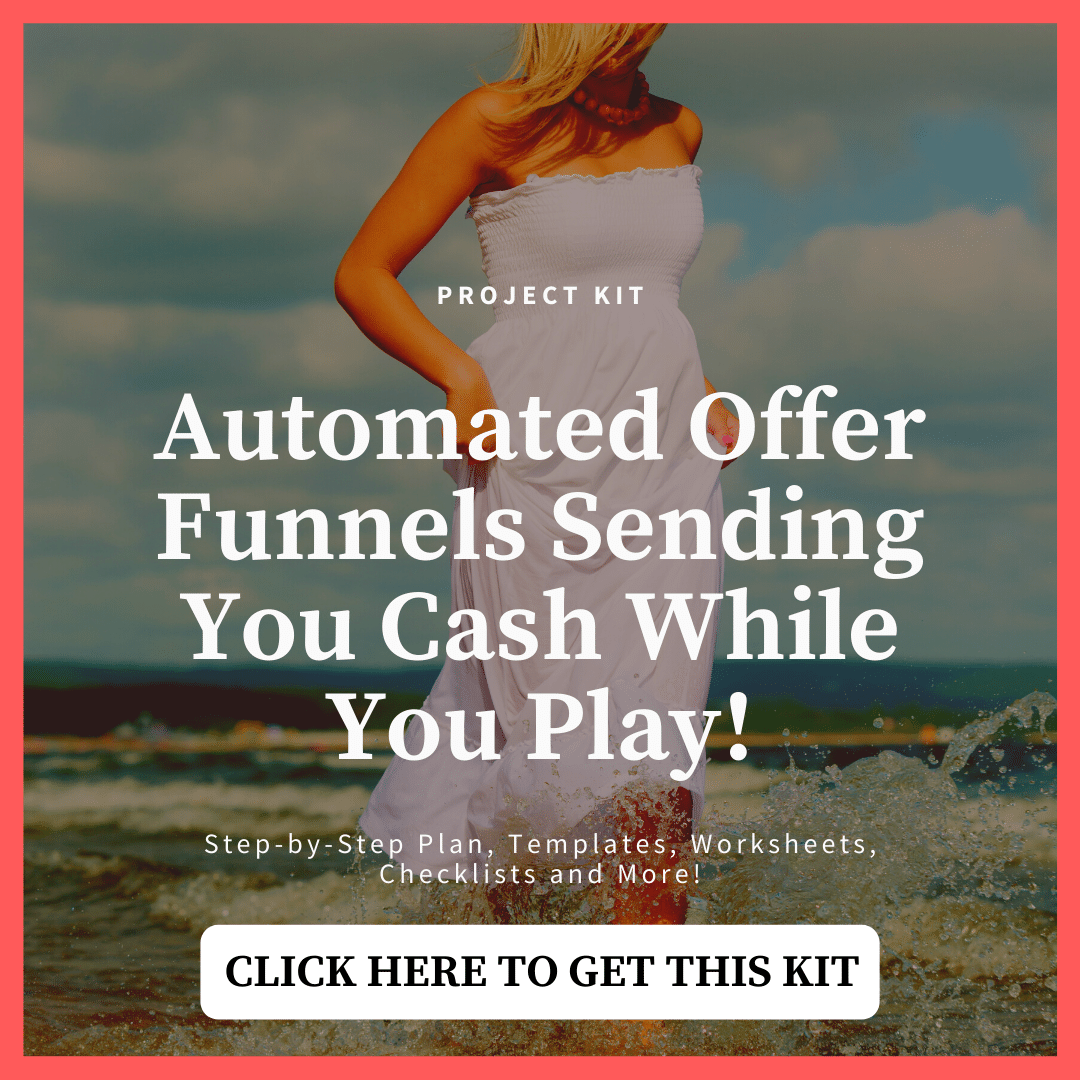 Wouldn't It Be Cheaper to Handle Funnels Yourself?
Heck no!
Think about it: this is a big, recurring workload that could suck up multiple days every time you need a funnel built. And those days accumulate fast as the months fly by!
You could be using that time to work with clients, cultivate new business, or address dozens of other tasks that ONLY you, as the entrepreneur, can handle.
When you get help from your virtual assistant, the funnel-building work still gets done and you can give your attention to more complex or strategic work.
Still not convinced? Use my free online calculator to find out what an hour of your time is really worth!
Can Outsourcing New Offer Funnels to a VA Help Your Business Grow?
Most definitely! Building the funnel isn't a task that will make you money in any direct way, but the interest and activity that the funnel creates is vital to your business.
Here's how:
It gives current fans and followers the chance to buy new and refreshed offerings, which brings in revenue.
Since you'll create a freebie to hook new fans, then send them to an opt-in page with an email sign up, you'll grow your list.
That same opt-in page will give everyone a low-cost offer, which is another revenue stream
AND the email funnel campaign that follows the freebie download can either promote a larger paid offering (a course or workshop) or remind them about the low-cost offer from the opt-in page. Yet another place to cultivate clients and generate revenue!
In terms of outsourcing the work to your virtual assistant, doing that not only frees you up to focus on other priorities, but also means you'll be able to create and package more offers every year!
The support of your VA makes that possible, meaning your business has even more chances to expand and thrive. It also means you'll be able to cover the cost of paying for your VA's support, and still make a healthy profit.
Will You Need to Do ANY Funnel Work Yourself?
You sure will. It'll be up to you to decide what your offer funnel is going to promote, set the price point, and create some strategic sales goals for the effort.
You may also want to put yourself in charge of writing the promo emails for your funnel, and should definitely be the one who decides if you'll use Facebook or other social media ads to promote the freebie.
What Can Your Virtual Assistant Do to Build Your Offer Funnel?
So much!
You can put her in charge of creating and hooking up the funnel and adding the emails you wrote to it.
She can also handle the various offers associated with the funnel so they're all seamless. Have her set up the special offer in your shopping cart, create the offer sales page, build a thank you page and set up the thank you page offer.
She can be the go-to person for any questions that come through from clients, and help you gather data about how various parts of the funnel performed.
Can This Offer Funnel Process Be Streamlined?
It can and it SHOULD. For starters, document your entire process and create templates as you go. This will help you do the same work much faster next time.
Then, make sure to take some time to track, analyze, and discuss the results of this effort. You and your VA should share your thoughts on what worked well, what fell flat, and what will need to be adjusted to make the funnel more effective in future iterations.
Unsure how to get started, or how to divvy up the work with your VA?
My project kit, Cha-Ching! Automated Offer Funnels Sending Cash While You Play! is just what you need. In it, you'll find a step-by-step marketing plan, templates, and checklists to help you and your assistant tackle your to-do list. It's the perfect way to ease into outsourcing your offer funnels!
xoxo
Melissa
PS. If you want to make interviewing your next virtual assistant a breeze, click here to download my 25 interview questions to ask a virtual assistant.