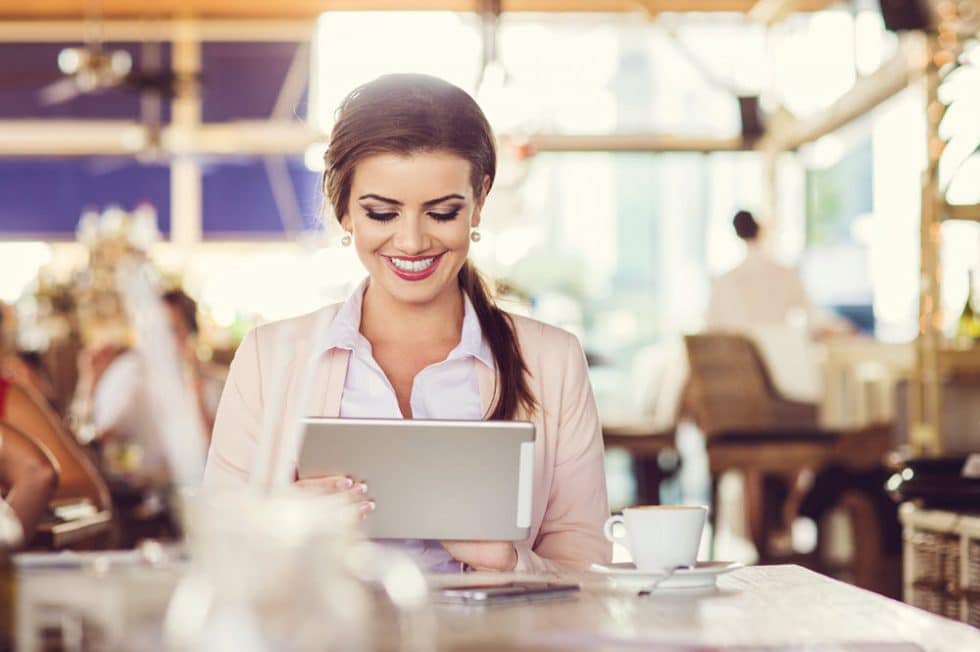 How Much Does a Virtual Assistant Cost?
"I want to hire help, but I have no idea how much a virtual assistant should cost me?"
There's a common misconception that outsourcing your business costs money. The truth is exactly the opposite, though.
Outsourcing can actually make you money…
---
New here? I also have the following posts to help women entrepreneurs outsource their business tasks like a boss:
And of course, you should definitely take my free quiz to find out the #1 task that you need to outsource to not only free up your time – but to give you the space to focus on revenue-generating tasks in your business.
---
If you do it right.
That doesn't mean that your new virtual assistant will work for free. It simply means that what you pay her should be easily recouped in added sales and profits.
When you hand over a lot of the day-to-day admin tasks to your assistant, you'll be able to do more marketing and have more sales conversations, without all that other stuff pulling at you, and that means, you'll be able to make more money.
Let me share a little story with you:
Back in 2008, I was still managing a lot of my customer support emails, and my assistant kept telling me to let her take care of it. But because email felt like such a personal thing, I was resistant – at least until I did an actual assessment.
I discovered that I was spending about 10 hours a month answering emails, and a lot of the emails that I was replying to were repetitive, general issues like – I can't access my downloads, what are my account logins, etc. But there were also some emails that made me feel like complete crap for days afterwards because they were from frustrated, upset customers who said mean things in the heat of the moment, and it was very hard for me to respond professionally when it personally stung me so deeply.
Frankly, it was draining – mentally and emotionally, and it really ate away at my creativity and motivation to do what I really wanted to be doing. So I finally turned ALL of my customer support over to my assistant, and when I did that, it felt like a huge weight off. Turns out, she provided better care to my customers than I ever did because she was able to handle it professionally, and without attachment.
Plus, I was able to use the 10 hours a month that I was spending in my customer support desk to create new programs, grow my mailing list, and market my business. It may have cost me an extra $250 a month, but that investment paid for itself over and over and over again! And since that day, I've never managed my own customer service because I'm just not the right person for the job.
Want to know what the numbers really look like? Click here!
How much does a virtual assistant cost?
You'll find a huge range of prices that Virtual Assistants's charge. For virtual assistants based in North America, you can expect the rates to be anywhere from $15 per hour on the low end and $50 or more per hour on the high end. If you choose to hire overseas, you can expect to pay much less.
I personally do NOT outsource overseas – instead, I hire other women owned businesses in the US. I pay my team anywhere from $30 – $85 per hour depending on what it is they do. And then my writers and designers are paid on a per project basis.
Virtual Assistants just starting off will more than likely have a lower price point than more experienced VA's. For example, someone just opening their virtual doors may charge $15 per hour. You may even find some newbie VA's offering as low as $10 an hour just to get experience and some training. But someone who has been in business for several years will probably be at a higher price point (perhaps $30 per hour). And then there are those who are more tech savvy – this is where you'll more than likely find the $50 – $75 per hour (or more) rates.
You also have to take into consideration, when it comes to the cost of working with a VA, that not all projects are billed by the hour. You will find that some VA's have prices per project instead. An example of this might be a VA who offers social media management services. Instead of charging per hour, they have a set price you pay for the set up (if need be) of social media accounts, finding followers, posting content, etc. Another example might be a VA who specializes in Kindle book formatting and charges per project instead of per hour.
So, as you can see there are a lot of different variables that will affect how much you spend hiring a VA for your business. A good rule of thumb to follow is to set a budget and then work with your VA to get the most bang for your buck.
One last thing that is worth mentioning here, don't try to cut corners and hire someone just because they charge $15 an hour versus the person who charges $35 per hour because you think you'll get more for your money. Often times, the VAs who charge less will need more hand holding (even some training probably) than a more experienced/higher priced VA. Many times, they also work slower, so while it may take a high-priced VA one hour to complete a task, a low-price VA may take 3 hours to do the same job. Because of that, it may end up costing you more in the long run to work with a lower priced VA than it would to just spend more up front.
The key is to determine exactly what you need to outsource, and then find the 'perfect' fit for your  business. So don't rule out lower end or higher end price points – talk to them first to get a feel for their skills and their work ethic, etc! Then make your decision.
How to get what you paid for…
Put another way, how will you know you're not being overcharged? This is probably the most important point you and your new VA will need to agree on, but the good news is, this is an easy one. Nearly all virtual assistants use a time tracking software to keep track of where hours are being spent. Of course, if it's a project that is billed at a flat fee and not charged per hour, there won't be anything for them to track. But for the sake of this, we're going to assume all projects are being billed per hour (and more than likely in 15 minute increments as that's how most VA's do it).
Most of the time tracking software out there allows the VA to run a report that provides a breakdown of how she spent the hours you purchased. You can ask them to send you a report at the end of each week or at the end of every month, whichever you feel more comfortable with. Truthfully, most VA's send out time updates without you having to ask. It's a standard procedure and it's probably even mentioned in their contract.
Another option is to ask your VA to keep a daily log. This can be a simple document that you share via Dropbox or other file sharing service, and on it your VA can simply detail the tasks she worked on during the day. You can do this either in addition to or in place of her regular time-tracking software.
You may also hear about software that actually sits on your VA's computer and tracks every program she opens and every website she visits. You'll even find some that allow you to see her screen. This type of system is generally used only when you're hiring a full-time (40 hours per week) virtual assistant and you want to be sure she's not wasting your time. It's popular on job boards such as Elance and ODesk, but most likely won't be tolerated by higher-priced virtual assistants. In addition, these VAs aren't likely to be hired for full-time work.
You need to be in the know about long your tasks take.
It's helpful if you know before you assign work about how long the job will take. Chances are you've done similar work yourself, so you probably have a good idea. After all, you used to post your own blog posts and send your own emails, right?
If you truly have no idea, ask first. Your VA will be able to give you a close estimate about how long any given task should take. She does similar tasks for other clients, so getting a fairly accurate estimate shouldn't be a problem, just keep in mind that special instructions or odd circumstances can cause an estimate to be off a bit. For example, if you need a dozen screenshots for your blog post, that's going to add to her time posting.
It all comes down to trust.
Here's the truth: You can't know with 100% certainty what your VA is doing during the time she's billing you. All you can do is build a good relationship, then you won't be wondering just how accurate the bill is at the end of the month.
Hey gorgeous! I'm Melissa. I'm an entrepreneur, mom to two teens and a dog, and married to the love of my life.
I help women entrepreneurs learn how to outsource tasks and systems in their business to not only free up their time - but to give them the space to focus on revenue-generating tasks. I share outsourcing tips and ideas here on the blog, as well as how to hire a va and other team members.
Obsessed with: adventure, camping, books, and essential oils.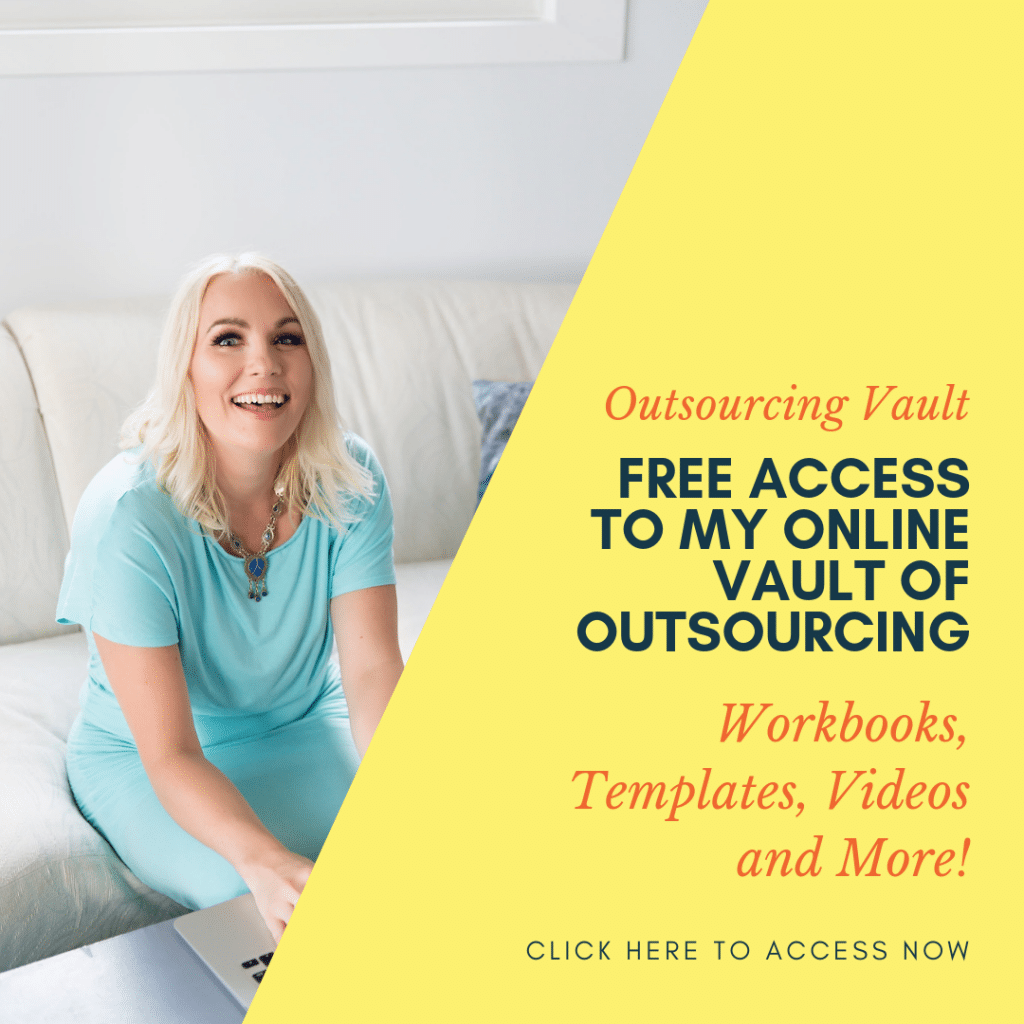 Latest posts by Melissa Ingold (see all)