Video is where it's at right now, my lovelies. According to a recent HubSpot report, 4 of the top 6 channels that global consumers watch are social channels, and 57 percent of online consumers said video demos influenced their purchasing decisions.
Not to be an alarmist, but if you're not utilizing video in your marketing efforts, you're falling behind.
Which is OK! Because you don't need to go it alone! Get yourself a smart, savvy virtual assistant to support your video needs, and the two of you can get your business up to speed in no time.
Even if you're a video know-it-all, outsourcing certain aspects of your video marketing efforts is a smart move. And I'll tell you why.
Why Should You Get Your Virtual Assistant to Help With Video Marketing?
"Video marketing" encompasses a truly staggering number of tasks. From dreaming up ideas and scripting them, to editing, creating a plan for distribution, and viewer follow-up, this little slice of your overall marketing plan can be a real bear to manage.
The payoff is well worth it—since video content trumps just about every other type of shareable content—but it requires a massive amount of time and creative energy to generate. Don't burn yourself out doing it all yourself!
Hiring a virtual assistant with video skills will help make this workload a million times easier to tackle. (And a heck of a lot more fun, too!)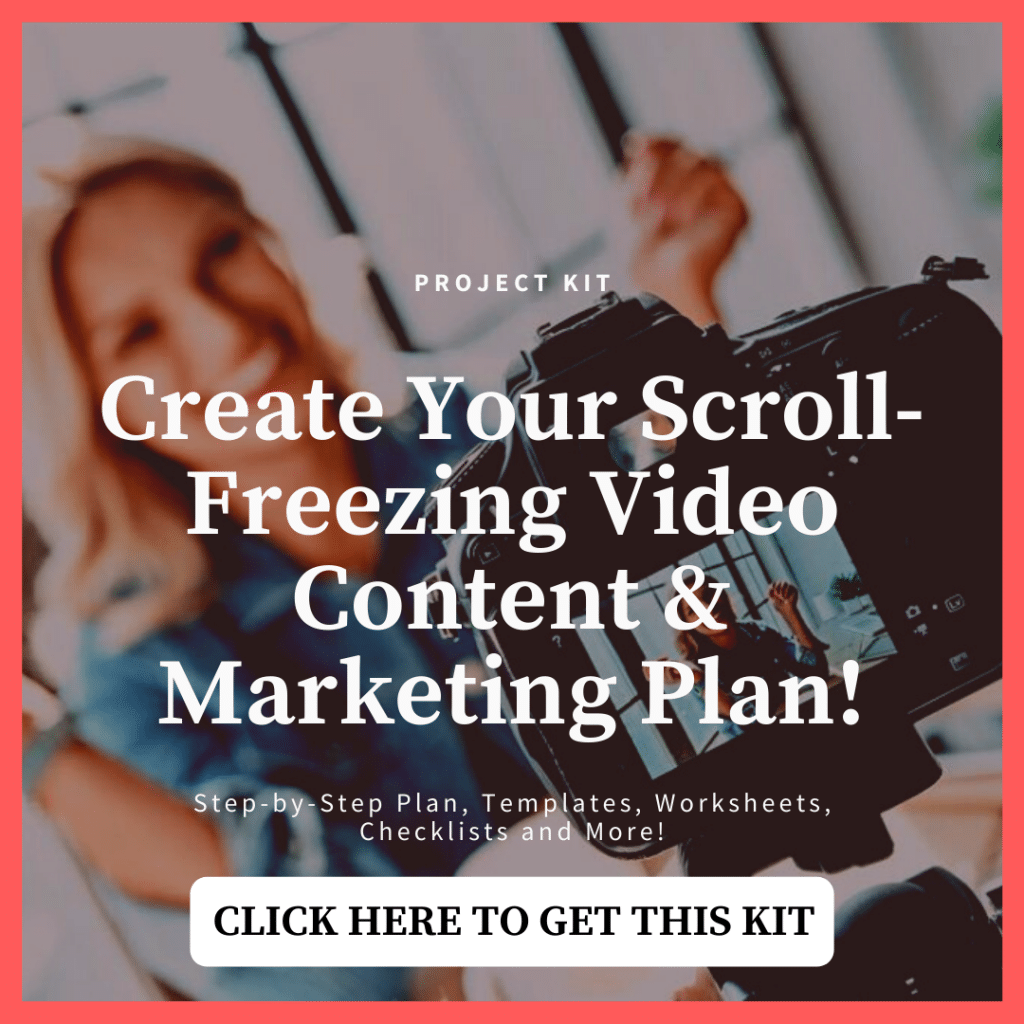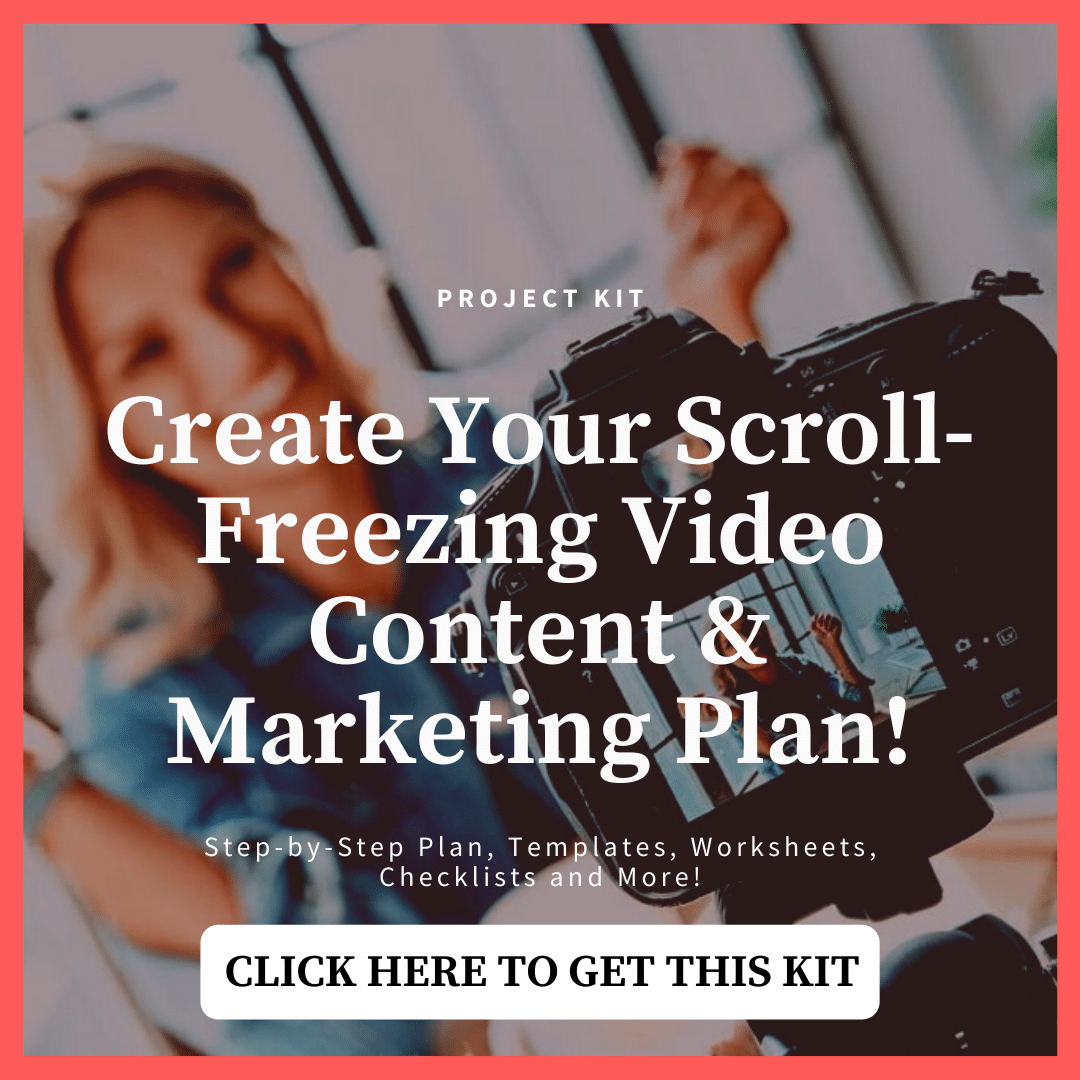 Why Not Just Handle Video Marketing Yourself?
Handling everything yourself may seem like a cost-savings, but it's actually incredibly inefficient. Every hour you spend editing and publishing videos is an unpaid hour you COULD be spending with a client.
If your hourly rate is $150/hour and you're frittering away multiple hours every day on non-client work, you're basically hemorrhaging money. Investing $25-$30/hour in a skilled VA frees up your valuable time for billable hours.
And if video marketing is work that falls far outside your comfort zone, hiring expert help is even MORE crucial! If you attempt these tasks yourself and end up hating your results, you've wasted your time and still need to hire out the work to get it done right!
Outsource to a trusted VA from the start, and you've saved time, trouble, and hard-earned cash.
Still not convinced? Use my free online calculator to find out what an hour of your time is really worth!
Can Outsourcing Video Marketing Work to a VA Help Your Business Grow?
Absolutely! Videos are essential to quality, modern marketing, but they're also incredibly labor-intensive and a little fussy to work with. Tag-teaming your video marketing efforts with a skilled VA is a great way to invest in the long-term health of your business.
I know that the whole "invest in your business" line is something that entrepreneurs hear an awful lot, but consider the return-on-investment:
Say you end up paying $1,000 to your VA to manage a single video marketing campaign from start to finish (with oversight, of course). If that campaign is pushing a product that you sell for $3,000 a pop, that's a 3X return. On every. Single. Sale!
And since most products remain available for months at a time, you'll continue to earn revenue off of that one-time investment of $1,000.
What Can a Virtual Assistant Do to Support Video Marketing? (And What Should You Do Yourself?)
Everything depends on your specific VA's skill set and availability, of course. But assuming she's gung-ho about all things video marketing, and has room in her schedule, you can ask her to handle any or all of the following tasks:
Help generate topic ideas related to your offerings
Create outlines for what to cover in the videos
Build out a publishing schedule
Edit videos (including adding graphics, music, etc.)
Publish and distribute videos
Repurpose older videos
Share your videos on social
Transcribe videos
SEO optimize videos
Draft emails to share the new video with subscribers
Answer questions from clients and handle any follow-up tasks
Monitor video performance
Of course, you can just hand off the entire campaign to your virtual assistant. As the business owner, you'll need to direct strategy and make the final calls on topics.
Naturally you'll need to record the videos yourself, and may need support from other team members for things like set design, lighting, and tech support during the shoot.
Make it easy: Document EVERYTHING
Although each video marketing campaign will be somewhat unique, many of the steps will repeat. Don't force your VA to start from zero every time! Document the living daylights out of your process so each new campaign has a solid template.
Codify as much as you can so you'll increase speed and efficiency over time. Track your results so you can tweak everything from video content to distribution plans moving forward, and improve your ROI with each campaign.
Convinced that it's time to jump on the video marketing bandwagon, but not sure how to get started? Check out my project kit titled Create Your Scroll-Freezing Video Content & Marketing Plan for more guidance!
xoxo
Melissa
PS. Not sure what you should outsource in your business?, Click here to take my free quiz to find out the #1 task that you need to outsource.