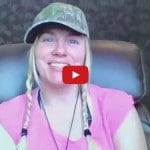 As rockin' entrepreneurs, it's only natural that we get a shit ton ideas for things we want to create in our business.
Problem is…we tend to waffle on 99% of them.
We say, "Oh, that's an awesome idea I'll launch it in 3 months. Hmm…better make that 6, I'm kind of busy right now."
Over the many (many) years I've been in business, I've literally created and launched hundreds of products, memberships, masterminds, and more!
You want to go from idea to profit fast? You gotta do this: