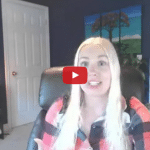 If really struggle with distractions when you're trying to focus + be creative, you'll love this FREE MINI TRAINING I've created for you!
In this mini training, I'm taking you behind the scenes + sharing the exact system I use to eliminate the costly and time-consuming distractions in my business.
When you have fewer distractions and interruptions, you'll be more focused and you'll get more done, which means you'll make more money and work less.