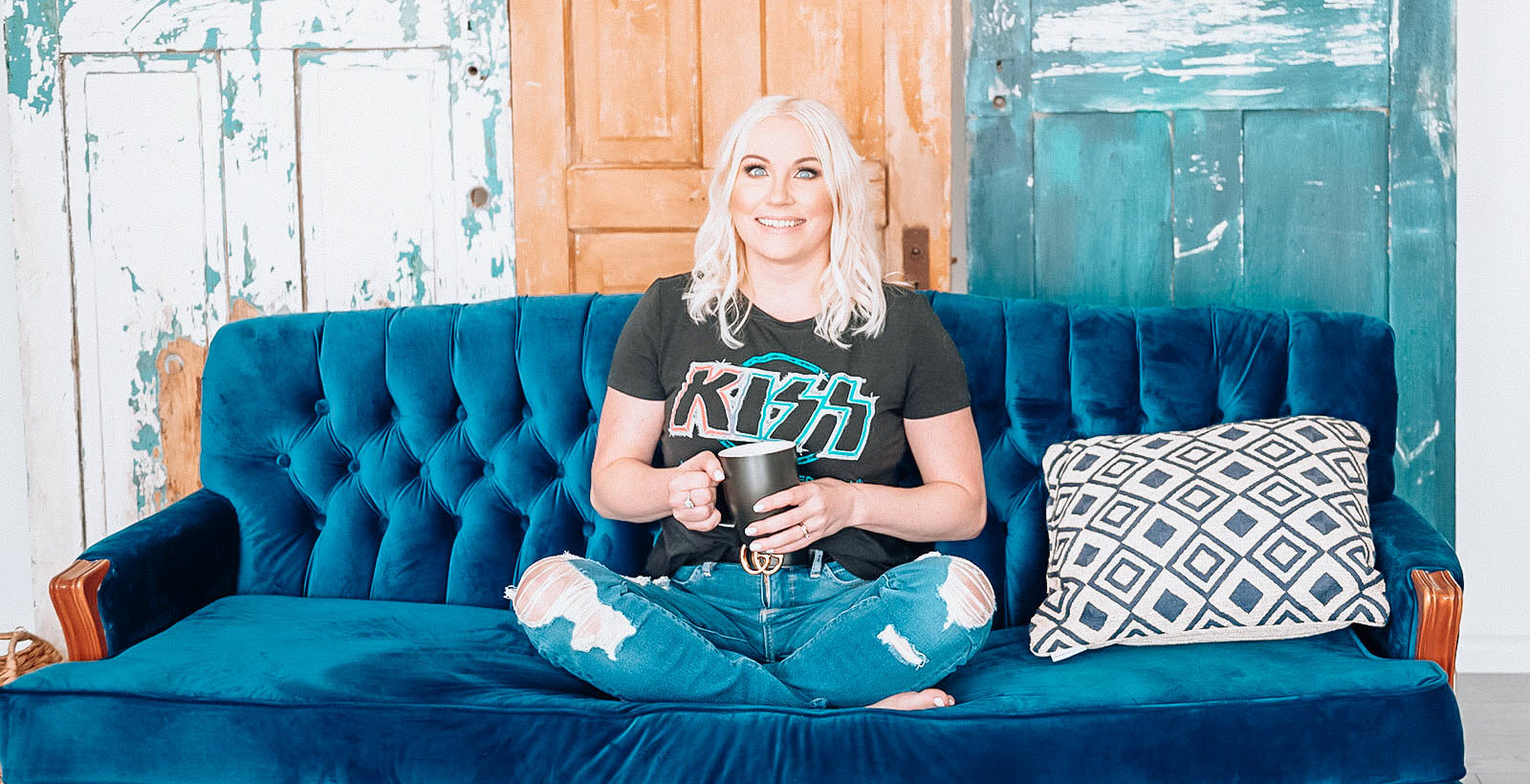 Let me show you how to create a course the painless way!
Create & Sell Your Course in 30 Days Without Spending Hours and Weeks Creating Content or Pulling Your Hair Out Over the Tech!
Has "create online course" been on your to-do list… forever?
I know exactly what it's like:
You have a gazillion ideas but no idea what to create first… so you haven't created anything.
You don't have the time to spend hours every day creating materials so you never started or finished your course.
The tech really isn't your jam so you're pretty sure you're never going to figure out how to sell an online course.
So many of the things you need to create for a course are outside of your zone of genius, you'd rather keep working with your clients.
You've thought about outsourcing (parts of) the work but… Who do you hire and what do you ask them to do?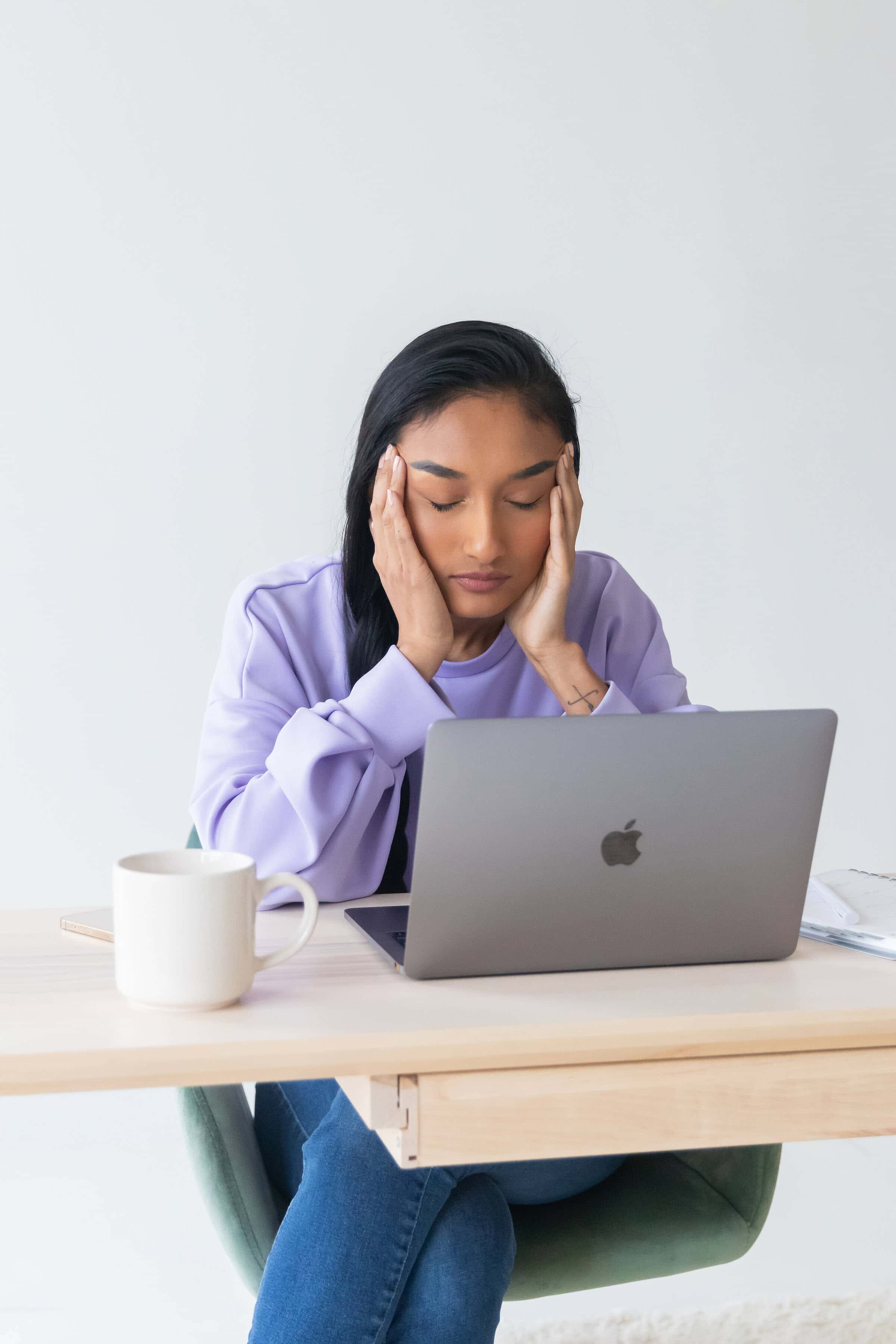 If you're sick of saying you'll create that course "someday" let's turn that someday into today!
Finally create that course so you can scale.
Is this where you are right now?​
You want to grow your business but there's no way to add more 1:1 work to your schedule, you need a course to grow.
You want to share your work with more of the world, at an accessible price point and without adding more hours to your schedule.
You're ready for an extra - truly passive! - income stream.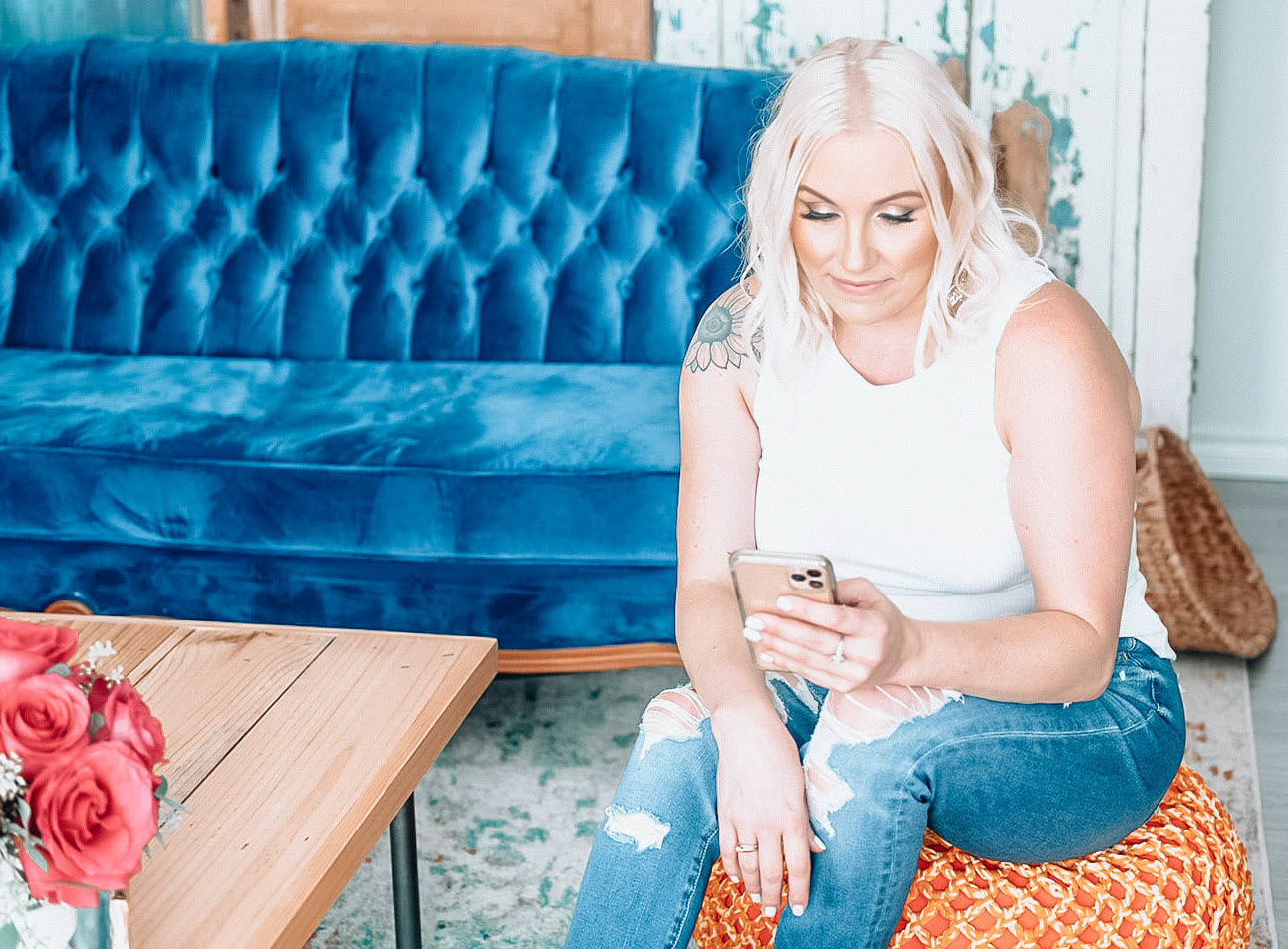 Let me show you how to get this course launched into the world – the easy way!
It's time to Source Your Course!
The self-study course to help you confidently outsource your course creation.
The "Source Your Course" program will teach you exactly HOW to outsource your product creation.
I will be walking you step-by-step through my process for how I create & release multiple products per month, that's practically hands-free for me.
Lessons 1 to 3 are designed to help you nail down everything you need to do to get ready to outsource. While lessons 4 to 6 will get into the details of outsourcing and working with your team to make all the magic happen.
I will be teaching a process that you will be able to repeat over and over again with minimal time & effort. But the way you make that happen, is by first learning the process I'm going to show you in this program.
Here's What We're Covering:
LESSON 1: Idea Journaling + Mapping
How to simplify your course ideas in your head and c

larity around what you should be creating right now

How to map out your entire money-making product schedule for the next year so you can be creating on autopilot (and never have to scramble around figuring out what to sell)
LESSON 2: Course Logistics
The 11 questions you need to answer BEFORE you start creating your course (you don't want to be figuring this stuff out while your team is on the clock)

How to lock down the behind-the-scenes details to save a ton of time and outsourcing dollars

An inside look at the expense & profit report for one of my products

How to map out your high impact course funnel to maximize sales and boost your ROI

A look at how powerful course funnels can be for your business
LESSON 3: Course Content Planning
Nailing down the structure of your course content so you know exactly how the content will flow

The simple process for getting your course idea turned into an outline for you so you don't have to spend days or weeks figuring this out

And more
LESSON 4: Creating Your Project To-Do List
The tool you need to be using to keep your project and team organized if you want to meet your deadline

Mapping out the flow of your 30-day course launch from pre-launch, to launch, delivery, and followup

Creating you own personal to-do list so you know exactly what you're responsible for

The important prep to-do list that you need to create

And more
LESSON 5: Mapping Out Your Workflow
A walk-through of the 5 areas of "teams" and how they can help you get your course created and launched (and you don't need all 5 to start out with)

Figuring out exactly who needs to be on YOUR course creation team

How to coordinate the schedule and workflow for each team member

How to get all your tasks assigned quickly and easily

And more
LESSON 6: Documentation
How to create a repeatable course creation system that can done-for-you every month, with very little attention from you

Exactly what to document and why

How to keep all your templates & systems organized for maximum efficiency

How to set up your schedule for the next year
Here's What's Included in Source Your Course: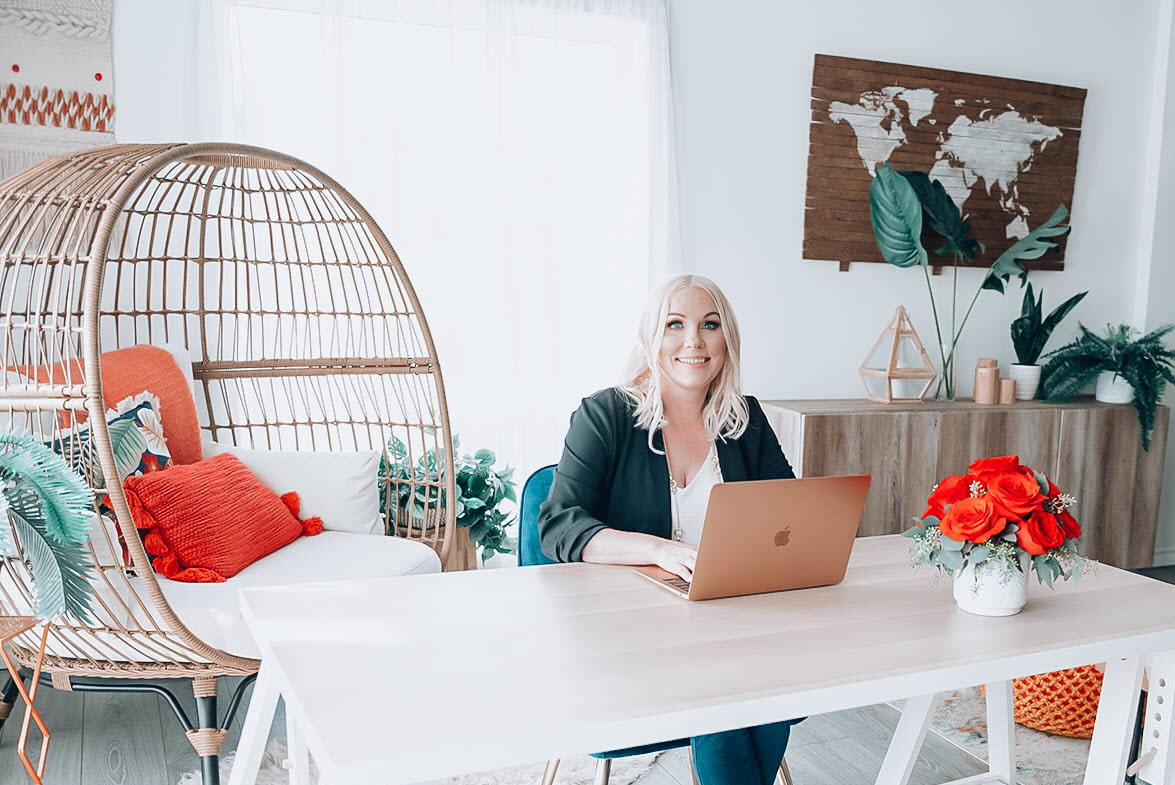 You'll get access to all of lessons with 14 videos where I teach you exactly how to outsource your product creation.
Everything is recorded and you'll have lifetime access to the content.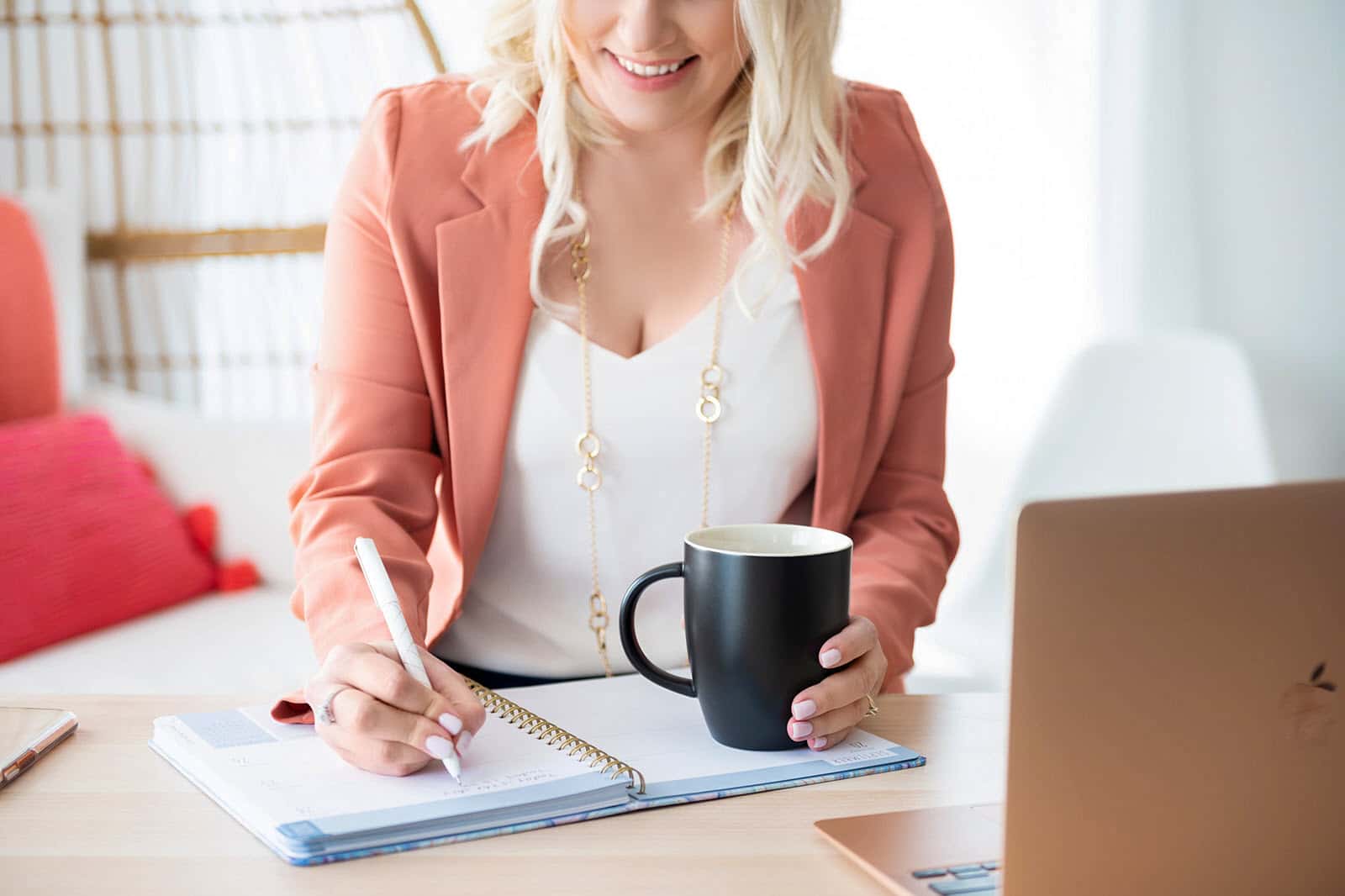 In addition to your video trainings, you'll also receive a 29-page workbook and templates that you can use with your team to help you with course creation.
Plus You'll Also Get INSTANT ACCESS to these 4 Bonuses ($388 value):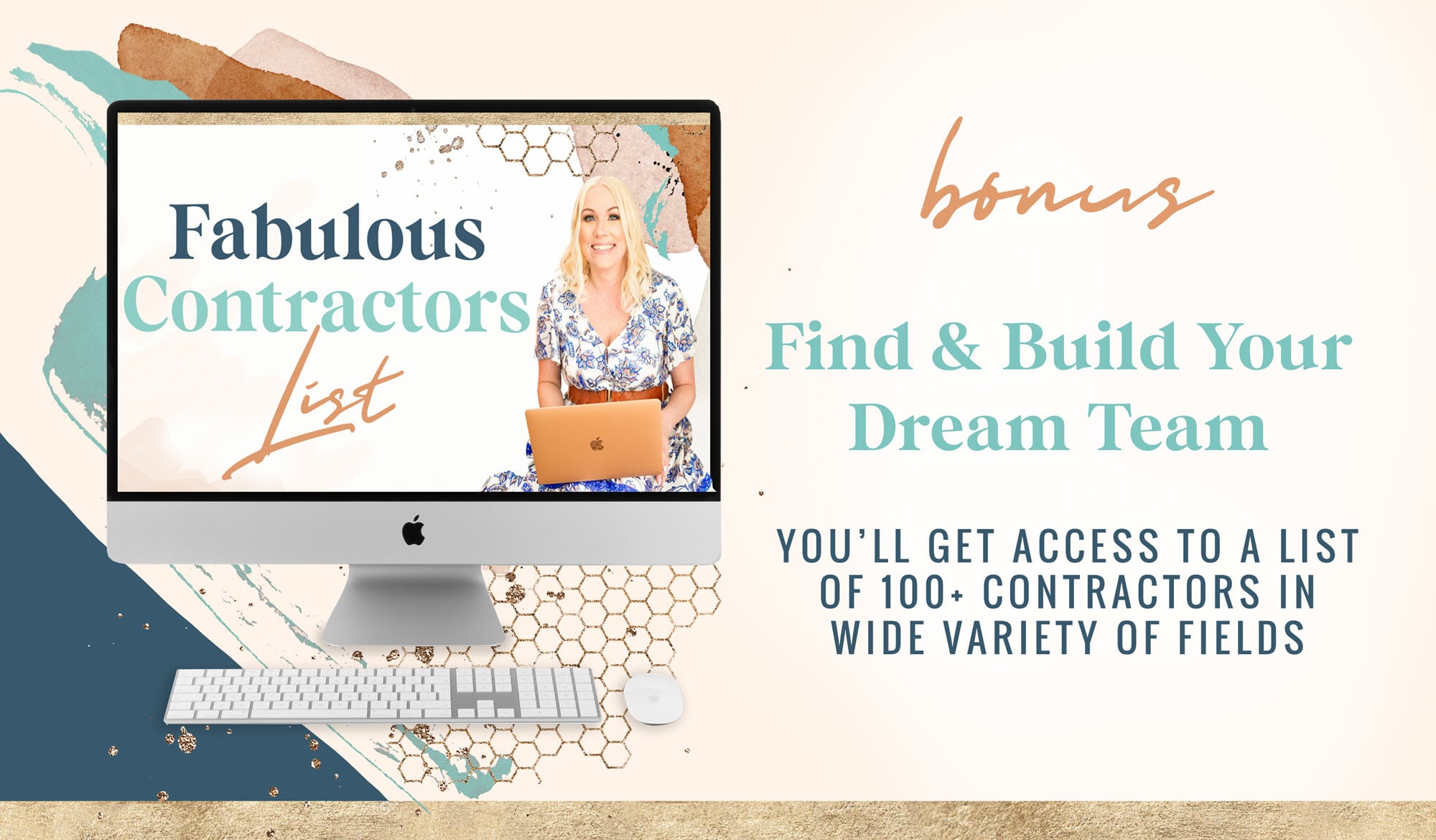 BONUS #1: Fabulous Contractors List ($197 value)
Access to a list of a 100+ contractors in a variety of fields, including the ones that I personally use.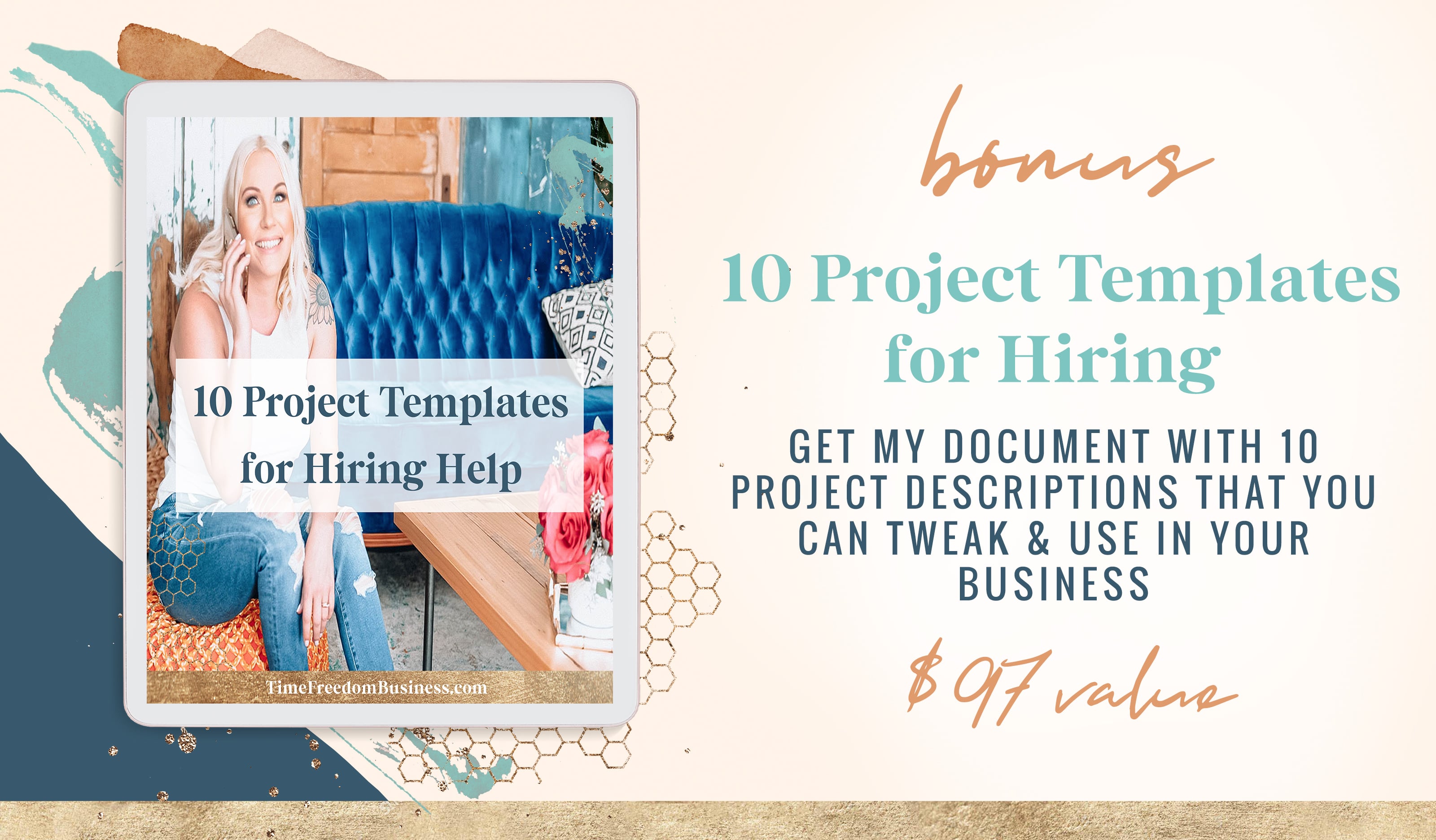 BONUS #2: 10 Project Templates for Hiring ($97 value)
To make it easier for you to hire the help you need, you'll get these 10 common job descriptions that you can tweak and use on your website, social platforms, or freelancing sites.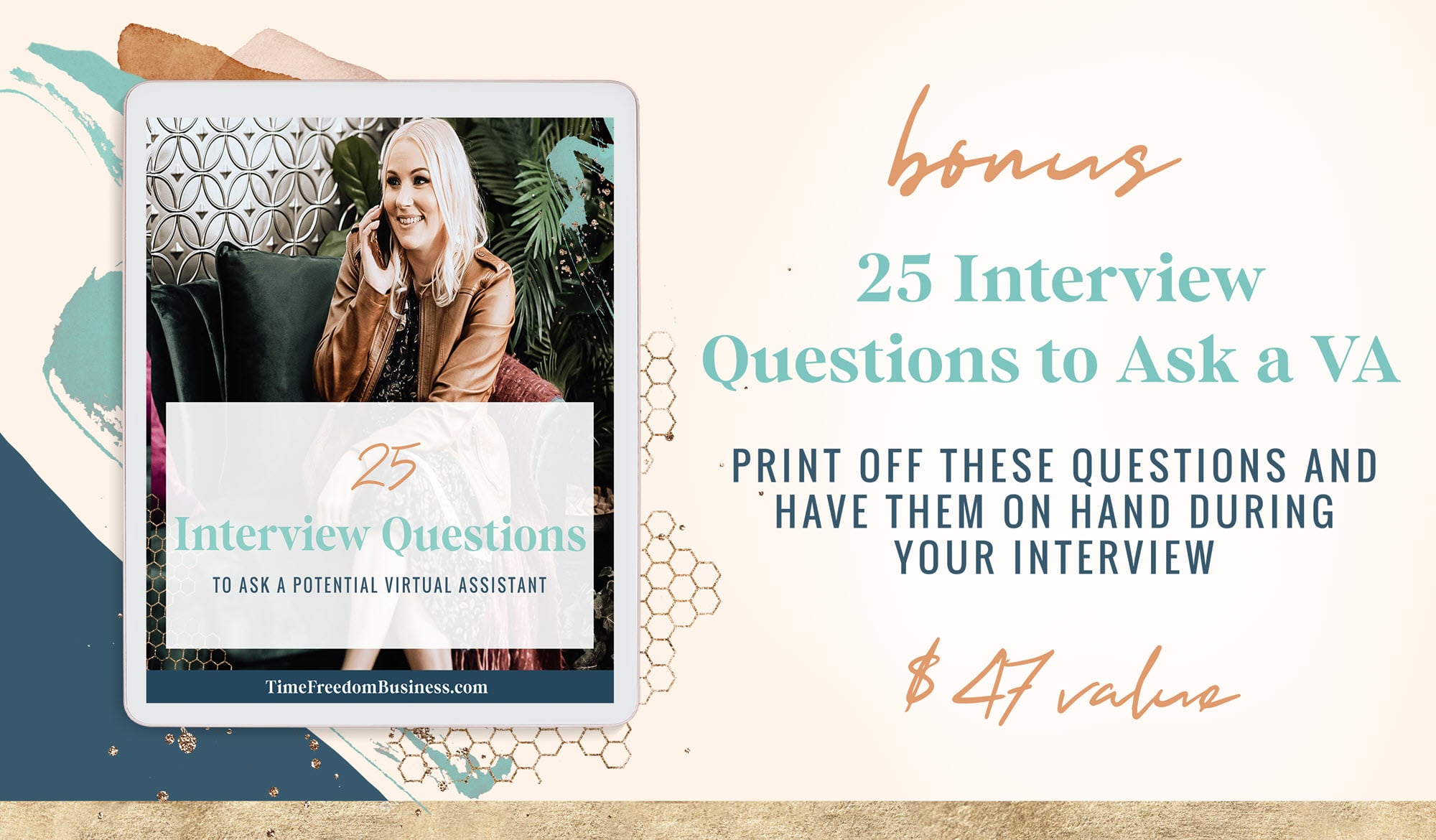 BONUS #3: 25 Interview Questions ($47 value)
Print off a copy of these questions to have on hand during your interview so you know exactly what to ask a potential virtual assistant.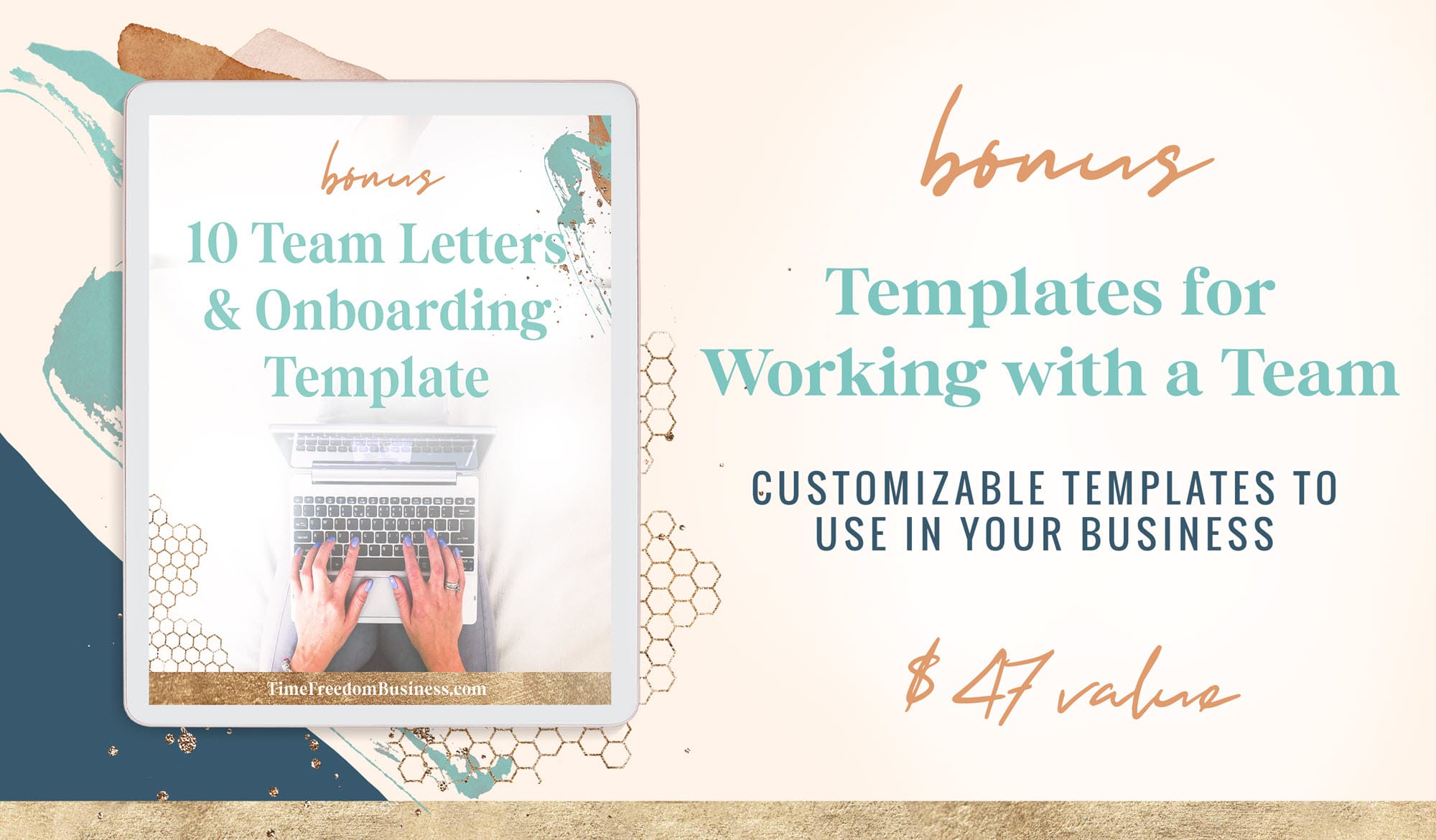 BONUS #4: 10 Team Letters & Onboarding Template ($47 value)
To help you communicate with your team, you'll 10 completely customizable team letters. Just tweak the content with your details and send as needed via email.
Plus, you'll also get a team onboarding template. Simply edit it with your information and business logo, turn it into a PDF, and send it to your brand new team member.
Get Instant Access to ALL Source Your Course Content & Bonuses ($388 value!)
**Sorry, no substitutions/discounts/refunds for products you've already purchased**
Is Source Your Course for You?
You know a course is the next logical step to help you grow your business, you just want some help to create it.
You love the idea of outsourcing parts of your course creation and sales process – and could use some help in doing so.
You want to stop saying you'll create a course "someday" and finally create that passive income stream… today!
I wanna fill you in on a little secret…
Creating an online course DOESN'T have to take months and months of struggle.
You don't need fancy systems, complicated tech, or a large following to start selling courses.
Back in 2006 I was a busy copywriter with a tiny team and an even tinier budget. And yet I sold my first digital product that very same year! I managed it in a way that required very little of my time and attention so I could continue serving clients at the same level.
(For the record, I had 3 team members helping me working with that teeny budget!)
 These days I create multiple digital products every single month, using that exact same system.
 I leverage other people's talents to help me create these products so I can stay in my zone of genius.
 And I would love to show you how to do this too!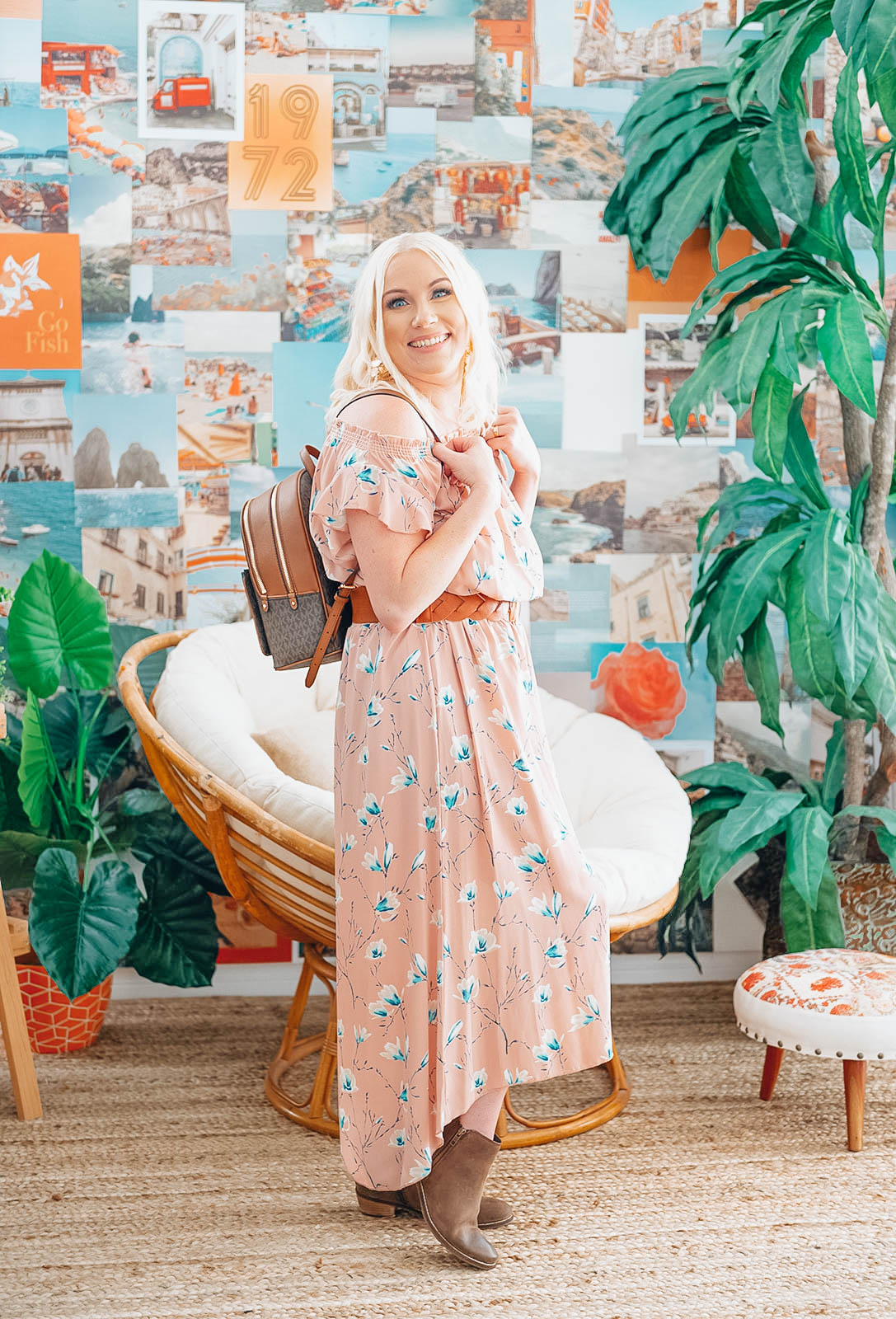 Join Source Your Course Now for Just $197!
**Sorry, no substitutions/discounts/refunds for products you've already purchased**
How do I access the training and bonuses?
How do I access the training and bonuses?
A few minutes after you sign up you'll receive an email from me that includes a link to login to your account, along with your username and password (if you don't see it, be sure to check your junk/spam as well).
If you purchased a product or program from me in the past, your account will already be set up, and your new purchase will be added to your existing account ready for you.
Our system automatically sends out an email with your username and password in it each time you make a purchase – however, your username and password will remain the same for every program you enroll in and be the same in all emails we send you.
How long will I have access to the content?
How long will I have access to the content?
Everything is recorded and you'll have lifetime access to the content in your account.
Can I get a refund if I change my mind and decide this is not for me?
Can I get a refund if I change my mind and decide this is not for me?
All sales of this program are final. No refunds will be given after purchase.
What if I have other questions?
What if I have other questions?
If you have other questions, fill out the form here and we'll be in touch as soon as possible.
Our business hours are Monday – Friday, 8am to 5pm EST. We typically respond within one business day. However, we do take weekends and holidays off so sometimes response may take 2-3 days. We promise to always respond as promptly and as thoroughly as we can.
Get Instant Access to ALL Source Your Course Content & Bonuses ($388 value!)
**Sorry, no substitutions/discounts/refunds for products you've already purchased**