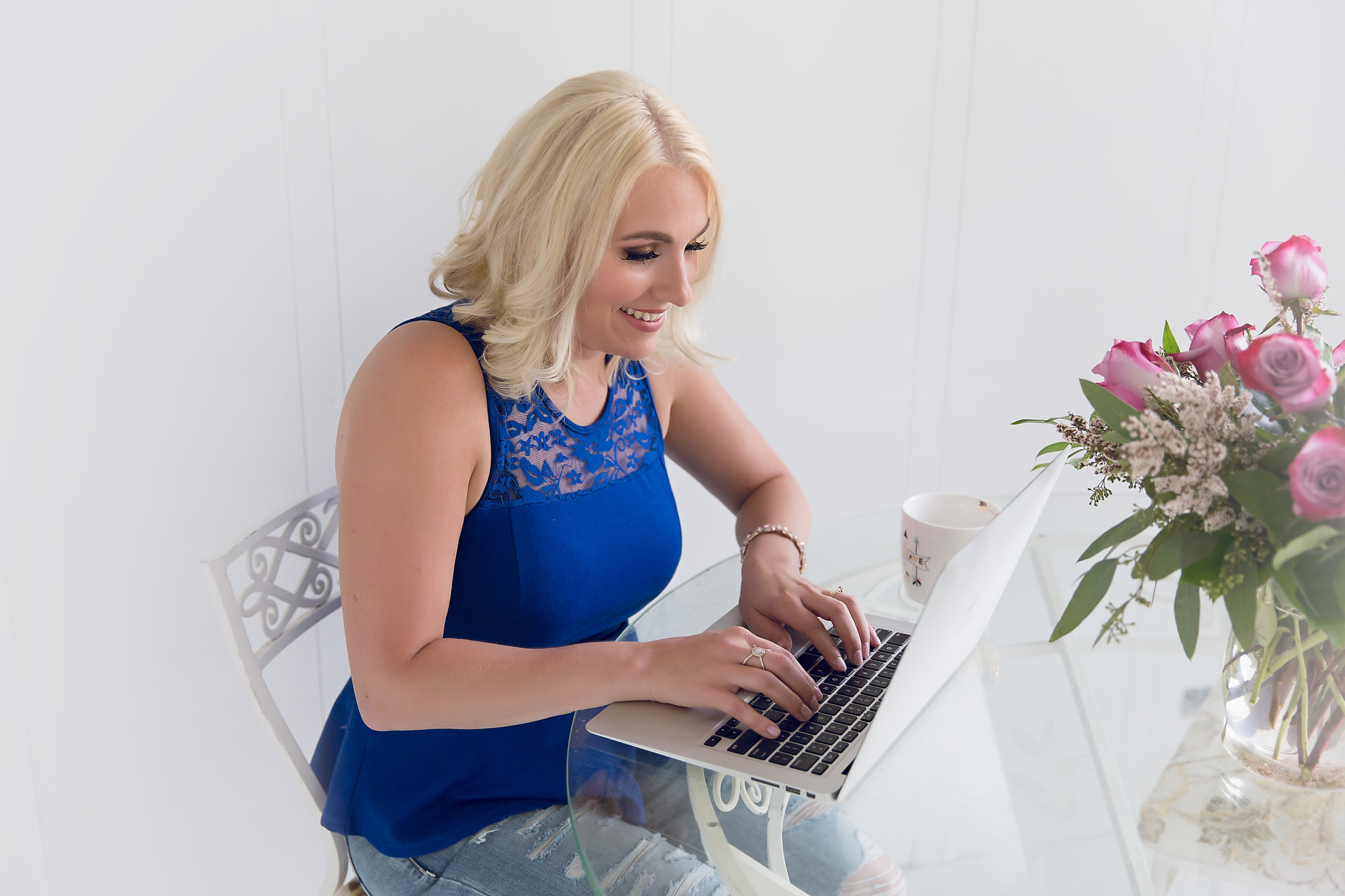 This is a list of tools that i love and use
Please Note: In the spirit of full disclosure some of these tools may be my affiliate link, which means I may receive compensation from some of the entities listed here for referrals, as their "thank you" for sending you their way. However, I never recommend any service or product solely for the reason of receiving commissions (and neither should you).
Shopping Carts + Autoresponders
Use this Tool to Sell Your Products – This is the shopping cart / list management service I now use to run my business, and I absolutely LOVE it! It's an incredibly powerful system for selling online, closing sales, and following up with clients.
Use this Tool to Create + Send Emails – I've used aweber in the past for email marketing and it's awesome. The only reason I don't use it now is because I'm already using Infusionsoft which is powerful all-inclusive system – but aweber is my go-to choice for just a stand-alone autoresponder service for email list management.
Business Tools
Use this Tool to Create LeadPages + Funnels – I use this program to set up squeeze page page funnels for free giveaways that I then promote with Facebook ads.
Use this Tool to Create Countdown Deadline Funnels – I use this program to set up countdown timers for my various offers. I love that you can create a timer that tracks each individual person, so that it starts counting down once the person arrives on the page. You can also add the countdown timers to your emails. I use this in my quiz funnel, and for a lot of other offers I run.
Use this Tool to Create Drag + Drop Sales Pages with WordPress – I love and use this easy to use WordPress theme all the time. I use it to create my product sales pages, upsell offer pages, monetized thank you pages, and more. They have tons of training videos, so it's really easy to get set up and using it.
Use this Tool to Come Up with Book + Product Ideas and Titles – There are all kinds of reasons why you might want to do topic research – to get title ideas for books, digital products and programs, blog posts, videos, and more. And speaking from experience, it doesn't take long for your assistant to rack up the hours doing this kind of research. But this is a neat piece of software that allows you to type in a keyword, and then it gives you tons of title ideas that you can tweak for your own use. It's a great way to come up with a list of blog posts that you can then hand over to your writer to create for you.
Use this Tool to Share Files with Your Team– I use Dropbox to share files with my team and JV partners, as well as using it as a place to store large files like audio and video.
Use this Tool to Create Book Trailers + Sales Videos– This is a very easy piece of software that you or your assistant can use to create quick videos for your sales pages, for promoting your events, for creating book trailers, and more.
Use this Tool for Keyword Research – I use this tool to do keyword research for my business.
Use this Tool to Host Webinars + Record Videos– I use the free version of Zoom to create training videos for my team, for meetings, as well as recording videos for my sales pages.
Productivity Tools
Use this Tool to Schedule Facebook & Twitter Posts – My social media manager uses this tool to schedule all hundreds of posts for my business.
Use this Tool to Schedule Pinterest Posts – My social media manager uses this tool, to not only grow my Pinterest reach and send me more traffic, but she uses it to schedule out hundreds of Pinterest posts too.
Use this Tool to Schedule Instagram Posts – My social media manager uses this tool awesome tool to schedule out all the Instagram posts for my business.
Use this Tool to Manage Your Projects – Basecamp is the project management system I've been using for years, and it has boosted our entire team's productivity. You can take it for a test-drive with their 30-day free trial.
Use this Tool to Automate Your Client Intake Process – I use this plugin on my website to create + set up forms for all different kinds of purposes. Everything from client feedback to questions and ideas.
Use this Tool To Automatically Schedule Your Appointments – I now use the free version of this appointment scheduling tool to set up team interviews + business meetings.
Use this Tool To Manage Your Client Care Needs – Zendesk is the platform that my customer service team uses to manage customer support.
Other Cool Tools
DocuSign – Sign contracts and documents electronically.
Active Inbox – Turn your gmail inbox into a task manager.
Is Up – Type in your website URL to find out if your website is down for everyone or just you.
Vocaroo – Online voice recorder. Use it to send quick audio replies and messages to your team.
1800flowers – I use this website to buy flowers & goodies to have delivered to my team for birthdays, special occasions, and just to say thanks.