The One-Click Monthly Marketing Plan for More Clients, Cash, and Freedom!
Have You Ever Come Across One of Those Women With Her Shit So Together that You Wonder What Drug She's On (and if maybe she'll share it)?
She seems to have everything going on in her life..
The successful business.
The perfect family.
The amazing lifestyle.
AND she even looks good doing it!
Meanwhile, you're over here…
Waking up at the ass crack of dawn or staying up really late to work on a project, task, or perform client work.
Locking yourself in the bathroom to cry from the constant pressure of doing everything perfectly.
Bribing yourself with things like "you can rest on Friday" because you're so exhausted and you just have to keep going.
But seriously, WHAT is she doing that you're not?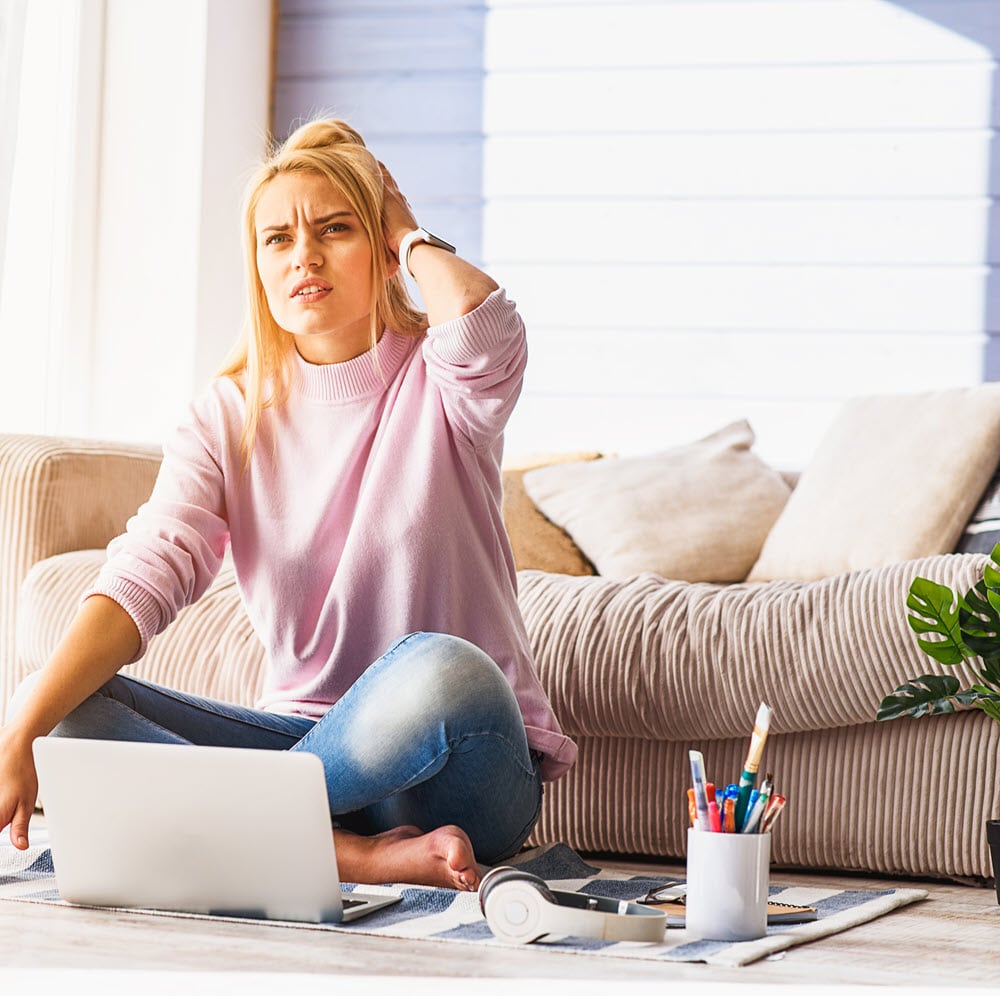 Because as far as you can tell, you're doing all the same things – yet she's so gorgeous and chill with her hot business, and you're barely keeping your head above water.
Okay, so maybe that's a wee bit of a stretch…
It's not like you're desperate for money or clients. In fact, you're actually doing pretty good. Maybe too good. You barely have time for a bathroom break – let alone leave the house for a leisurely lunch and a walk in the park.
Fresh air…exercise…healthy food…who needs that?
You've got a window in your office, stairs in your house, and a lean cuisine in the freezer.
Besides, your clients realllllly need you. Well…that, and you're secretly afraid they'll disappear if you look anywhere but at your computer screen.
And your to-do list really does grows if you take your eyes off of it for even a second.
Okay, so maybe the envy is like real, real.
But seriously…what are you really doing that's so different?
For starters,…
You're Running Your Business All By Yourself…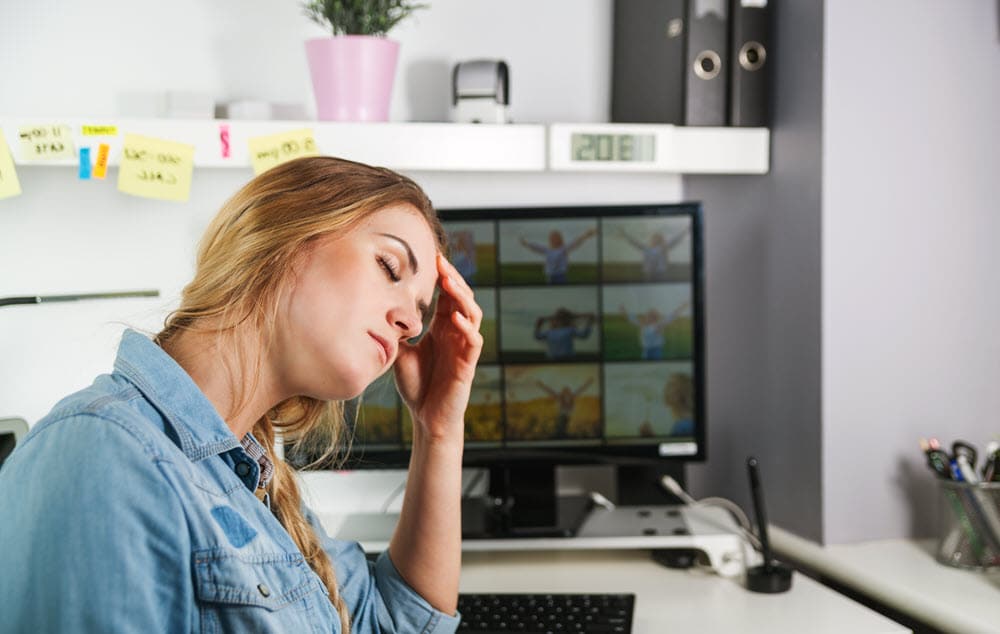 Which makes perfect sense if you're just getting started, or your plan is to simply "earn a living" forever.
But if you're really not happy working long hours and limiting your earning potential, then your one-woman show days are over.
You already know that you can only work with so many clients at a time, and work so many hours a week.
But what you're probably not thinking too much about, is all of the additional hours that it takes you to:
Get new clients
Enroll new clients
Reply to client emails
Create new products
Launch and promote those products
Deliver content + training
Write content + post it on your blog
Share cool stuff on social media
Network + connect with JV partners
Do interviews
Create new funnels
Write and send emails to your list
…and the other million and one things you need to do to keep your business running!
Worst of all…
You Know that Clients, Sales, and Opportunities Are Slipping Through Your Fingers Every Day Because Your Marketing Is Inconsistent, You Don't Have the Systems In Place, and You Just Don't Have the Time to Do it All!
Sure, you might be flush with clients and cash right now – and if you're lucky it'll last for a few months.
But then comes the scary part:
Your best paying client drops off. Says she doesn't need you right now.
The flu hits your house with a vengeance, and after nursing everyone else back to health – you fall into bed sick for a week.
Your computer finally stops glitching and just crashes permanently.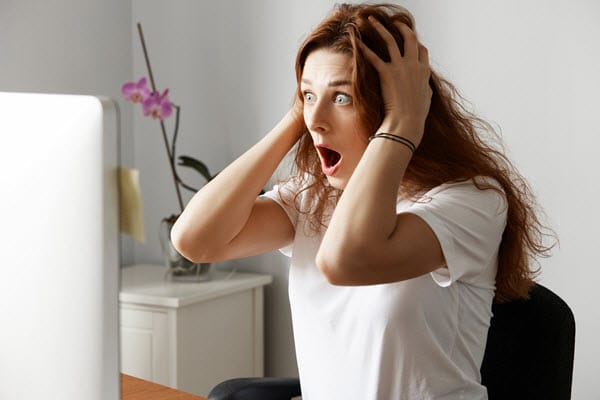 The truth is, when you ignore your own business and focus primarily on the needs of your clients – YOU are the only one who suffers when the unexpected happens.
You see, all that marketing and systems stuff that you know you should be doing…well, that's what's going to save your butt when the crap hits the fan.
I'm telling you…
It Has to Be YOUR Business First…

Because here's the thing…
If you ignore your business when times are good, it'll be that much harder for you to bounce back when things aren't going so well.
You need a business that CONSISTENTLY:
Funnels in new potential clients so you don't have to suffer for weeks when a client drops off.
Grows your mailing list in record time so you always have a steady stream of fresh leads to tap into.
Generates multiple streams of income so you don't have to worry if you can't work.
So that times are ALWAYS GOOD!
But there's the rub…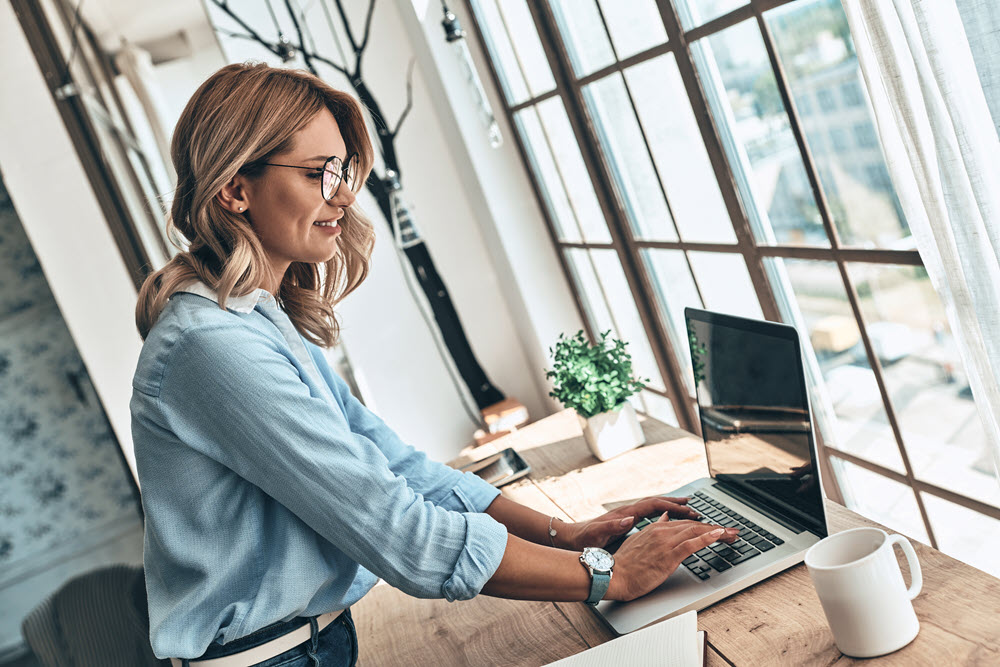 So how do you get more of it?
That's easy – You buy it!
There are literally thousands and thousands of people who are selling their time, right now.
And they're selling it to entrepreneurs just like you!
They WANT to do all those things in your business that you don't have time for, so that you can do what you do best – take care of your clients.
But not only that, wouldn't it be nice if you actually had the time to write that book, create that new product, or do something crazy like take a vacation!
If Your Soul's Desire Is to Do Your Creative Work & Make A Lot of Money – Without Working All the Time – Then You Need a Dream Team!

Let's face it,…
Many of us started our online businesses because…well frankly, we're good at what we do. Most of us usually work at home and alone, so we're used to just getting it all done for ourselves.
So when people start toying with the idea of outsourcing, many stop themselves before they even begin by saying, "I can do it better myself."
If you've said that to yourself before, I'm sorry, but you are wrong.
Here's just two reasons why:
Even if you are a talented [submit your talent here], running a business requires a tremendous amount of planning and managing.
If you're too busy [submit your talent here] and not spending enough time managing the course of your business, you're going to stagnate your growth.
Many people think it's just easier to do the little tasks themselves, instead of taking the time to hire and train a new person.
If you're talking about a repetitive task, imagine how much time you can actually save by having someone else on hand and ready to do this task every time it's required.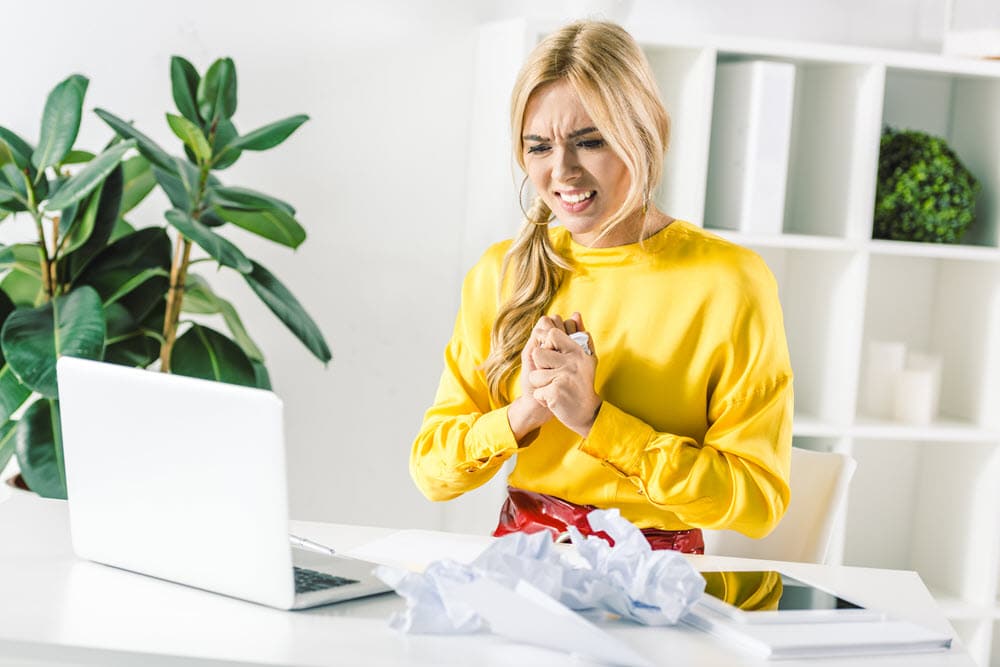 Of course, I know…that's all easier said than done.
How do you get started?
You Lead Your Business Like a BOSS and That Means…

You can finally take a day or two off every week to do something fun.
You can finally stop working into the wee hours of the morning and get a good night's sleep.
You can finally stop stressing out over email from "haters" or dealing with refund requests.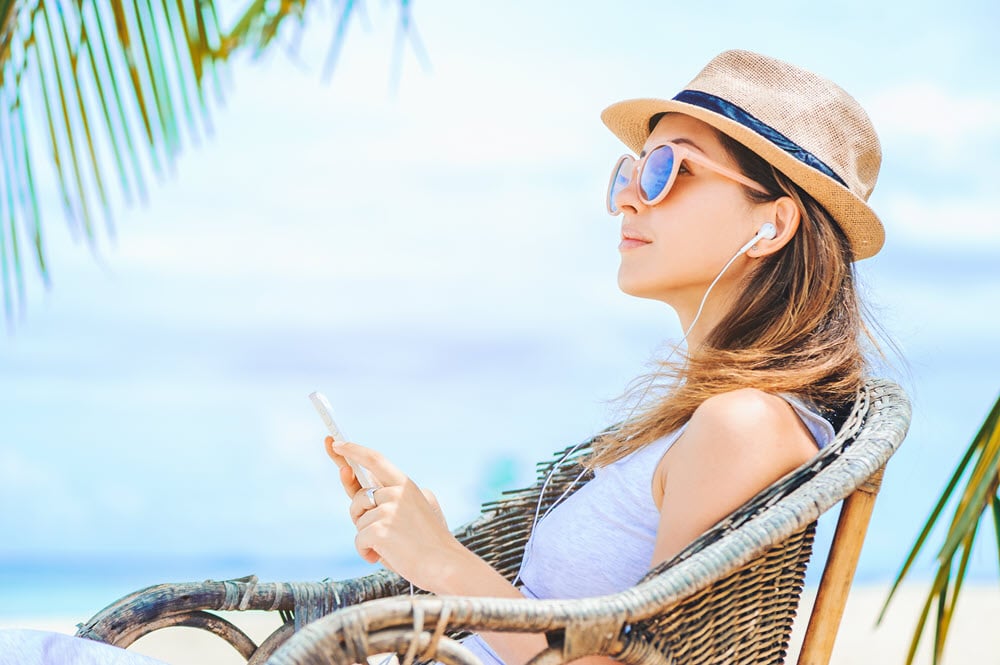 …OR CAN YOU?

Here's the Thing…
Hiring an Assistant is Just the First Step in Getting Support For Your Business


And the Thing I (and many other entrepreneurs) Have Found is: This Isn't Always Easy!

In fact, one of biggest reasons that business owners have a "bad experience" with outsourcing is because they simply don't know what to outsource.
HERE'S HOW IT LOOKS:
You hire someone you believe is a total shining star, a new business BFF, the one person who is FINALLY going to help you get it all done – hallelujah!
But…because you're not 100% sure HOW to grow your own business or what tasks will get you there, your assistant spends the month twiddling her thumbs or working on useless tasks you think up on the fly.
Then the end of the month rolls around and it hits you that you've spent all this money and still, nothing got done.
Not to mention, you've continued to miss amazing opportunities, stress yourself out over missed sales and now have an ever-growing list of great ideas that are just piling up on your desk (okay, Evernote). So you fire your assistant, quit outsourcing and chalk it up to a "bad experience".
The thing is, when you dive into outsourcing without knowing what you want to outsource, you're basically throwing money away – that's how much of a waste outsourcing is without a plan.
But Planning Takes Time and Energy and You Just Don't Feel Like Doing it!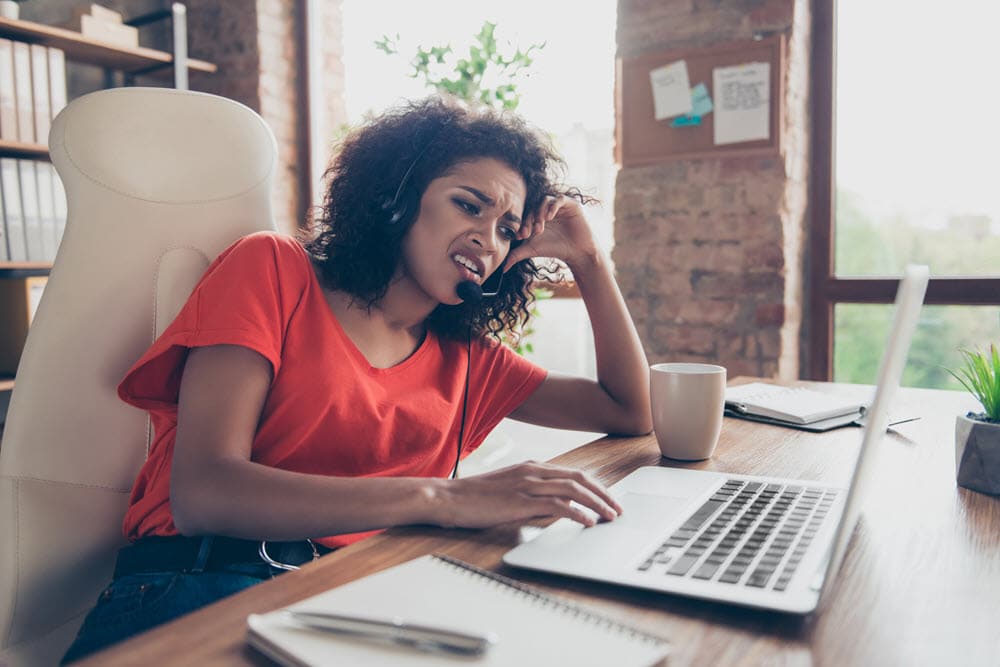 I hear you!
You're already sooo busy running the day-to-day of your business that the last thing you feel like doing is figuring out ways your assistant can help you with your marketing.
Heck, you're not even sure what YOU should all be doing, let alone what you should delegate!
So you stay drowning in client work and busy as a bee working IN your business – even though you're shelling out hard-earned cash to have someone help you.
But – and here's the kicker – this isn't just about your business gorgeous…
All Your "Busy-ness" is Affecting Every Other Area of Your Life!

YOU are constantly annoyed and overwhelmed with everything you have to do in your biz, family and around the house
YOUR PARTNER hates that you're always "working" and "too tired"
YOUR WAISTLINE is rebelling because you have to hit up the drive-thru a few times a week (and you've kinda started to live in yoga pants)
YOUR GIRLFRIENDS have just about had it with you cancelling happy hours and mani/pedi dates because you simply "have to work"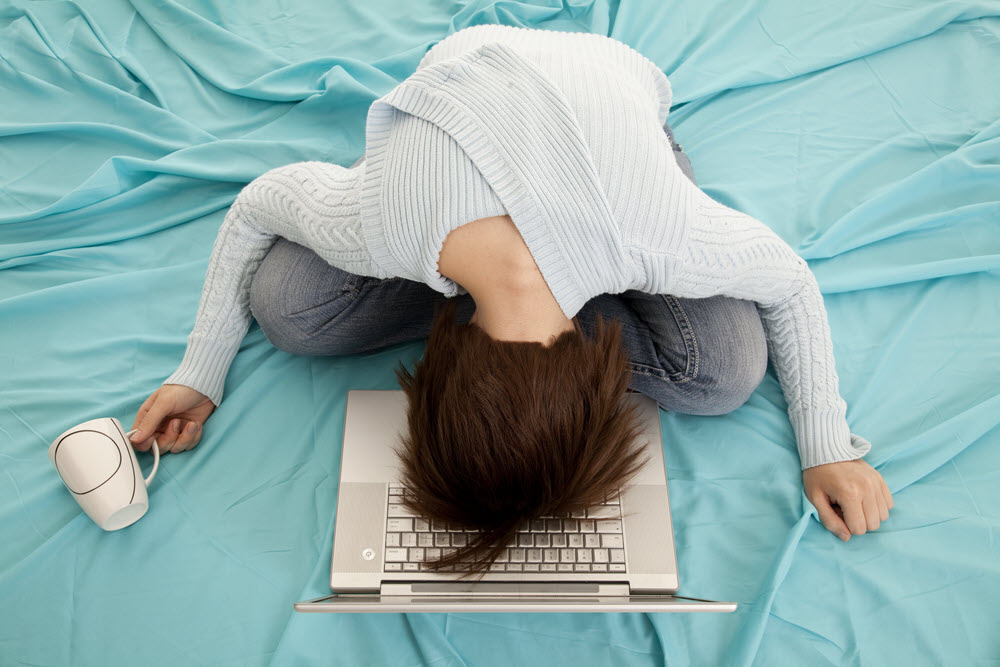 This is SO Not What You Signed Up for When You Started Your Biz, is it?
Well, Boss, Here's a Question for You:
What if There Was an Easy, Completely Done-for-You "Marketing To Do List" You Could Hand Off to Your Assistant Each and Every Month so She Could Market Your Business FOR YOU – and Give You More Time to Do What You Love?

Seriously though, What If:
You never had to spend another late night Googling the best way to use email or funnels, or launch a product (or you name it) to grow your business?
You had infinite flexibility and freedom in your schedule to do the work you want, from wherever you want?
You were able to focus on ONLY what you LOVE in your business and had ample time implement all your awesome ideas?
You actually had time to take care of yourself (home-cooked organic meals, weekly manicures, monthly massages, daily gym trips…) AND run your business?
You felt you were truly getting your time and money's worth from your current assistant, or confident enough to hire a new or first assistant?
You knew EXACTLY what high-value marketing tasks to outsource to your assistant to grow your business, each and every month?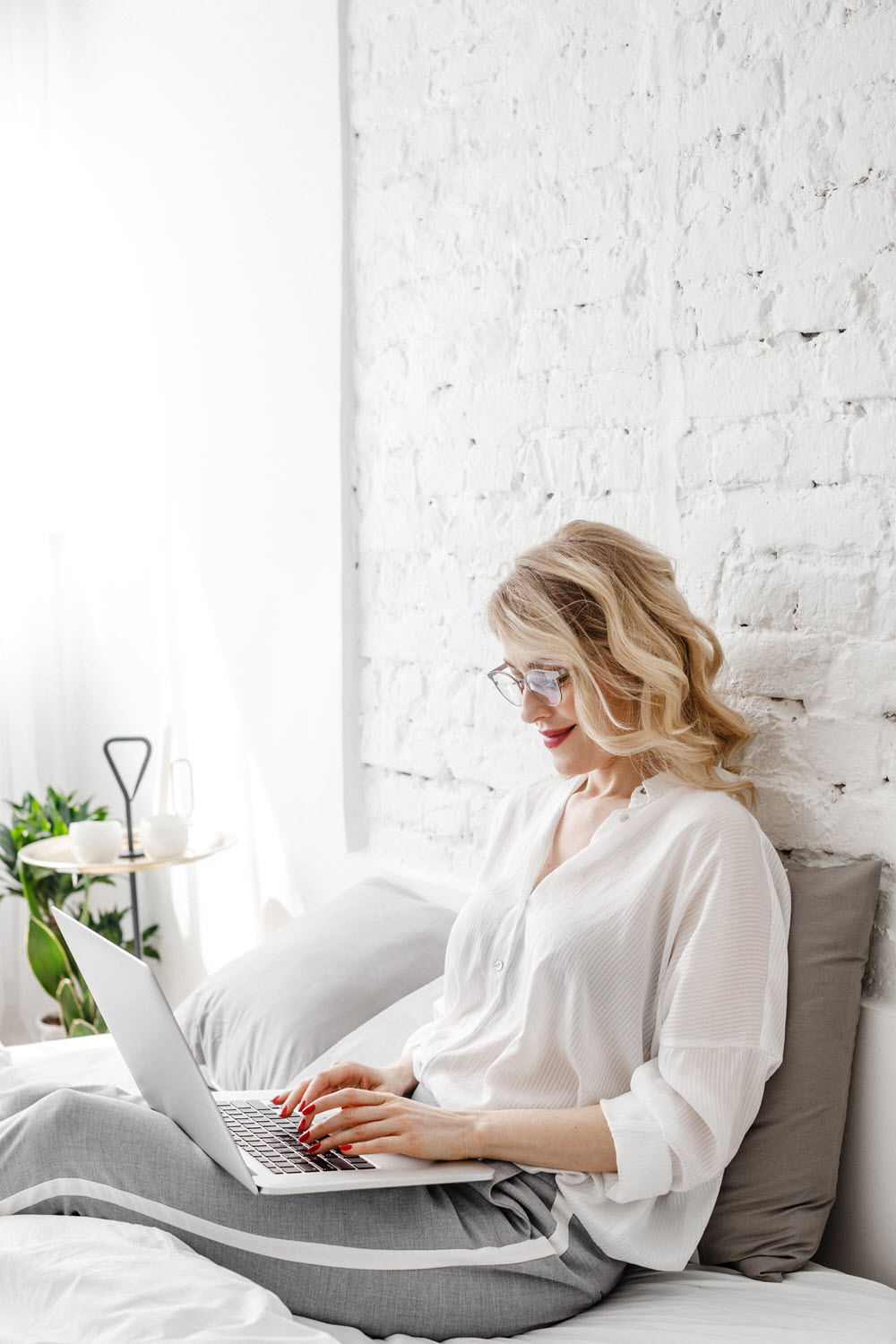 How would that feel? Freaking amazing, right?
Well you're in luck, because I've created a program that takes the incredibly overwhelming task of knowing what the heck to outsource to your assistant and turned it into a seamless, (almost entirely) hands-off process that will completely transform your business and life!
Imagine if You Could Jot a Few Tasks Down on a List, Give it to Your Assistant, and Off She'd Go to Figure it All Out For You…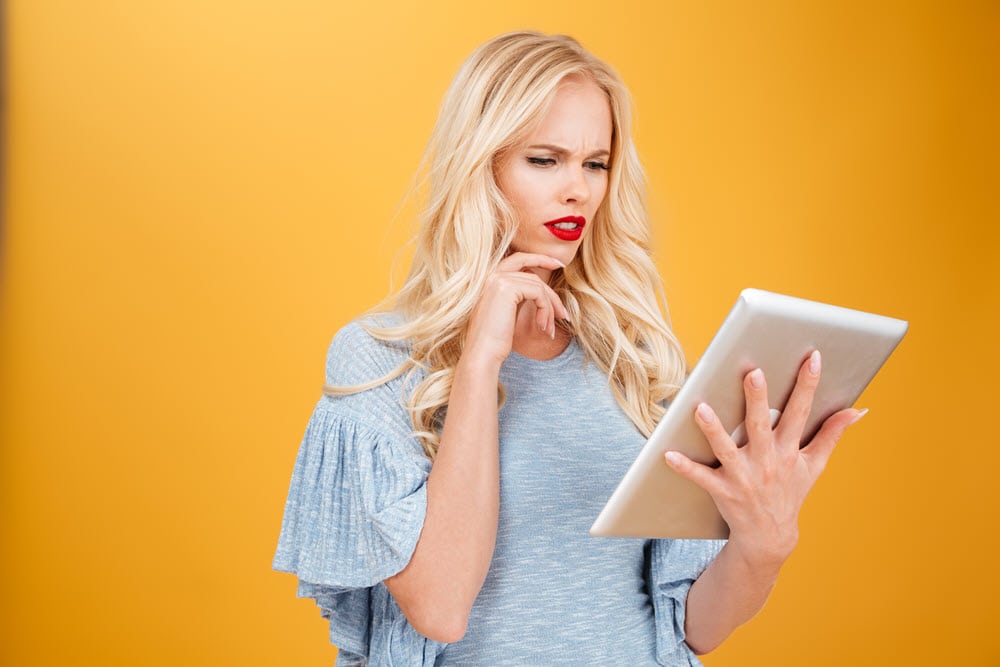 *insert bubble bursting*
That is never going to happen. Your VA isn't getting paid to be a strategist.
Her only job, is to execute whatever you tell her to do.
And she's gonna need more from you than "create funnel" scribbled on a to-do list.
You do that, and you'd better be prepared for the onslaught of back-and-forth emails about to slam into your inbox.
So wouldn't it be great if all you had to do was click a button and you had an entire marketing plan ready to hand off to your assistant?
The Program that Will Turn Your Virtual Assistant into a Cash-Pumping Marketing Rock Star!
You have the opportunity to go behind the scenes and visit the key areas in my business to find out exactly what I outsource, and the strategic money making plan behind each task.
You see, if you know exactly what money making tasks to assign your assistant, they can hit the ground running immediately, and you can get the fastest return on your investment.
Imagine how life changing it would be to have a premium-level assistant, who makes your life VERY easy.
An assistant who could do dream tasks for you like this:
She'd help you close more clients and sales….
She'd help you create and launch new courses and programs like clockwork…
She'd help you maximize all your content to get massive amounts of traffic…
She'd help you set up sales funnels for your courses and freebies
She'd help you get the highest level of engagement on your social media platforms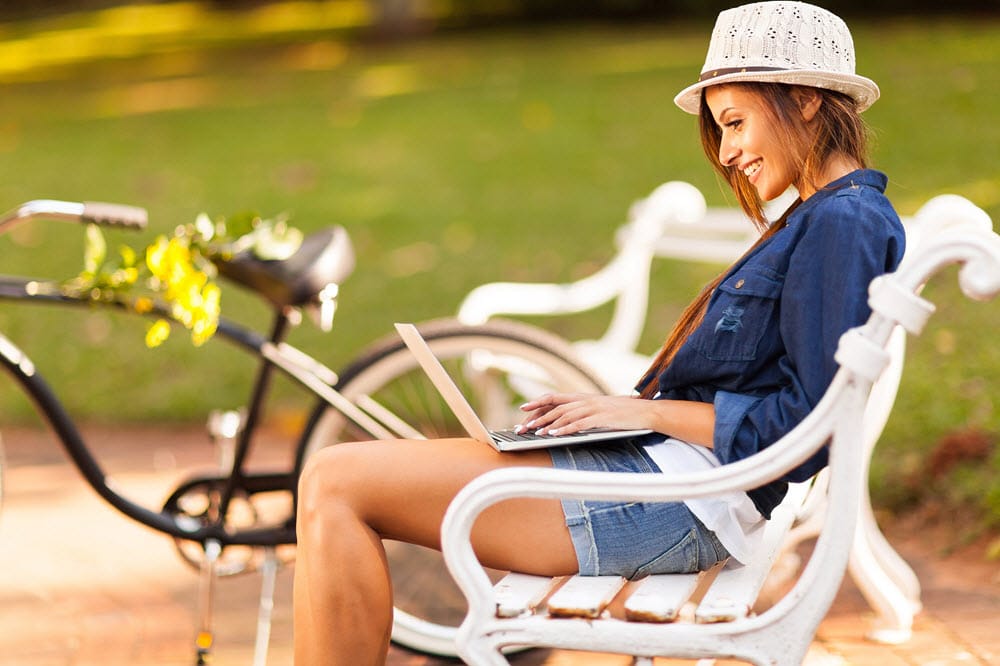 …and just generally make your life a LOT easier, while also working your strategic plan to make money.
Sounds amazing, right?
And here's the good news – you don't have to figure out how to do any of that stuff because…
I'm Going to Give You My Money Making Videos Designed to Train Your Assistant to Help You Get You More Clients, More Leads, and More Sales!
In Just One Click You'll See the Entire Marketing Plan Completely Mapped Out For You!
Here's how it works: The Done-for-You Training Video essentially puts your assistant on autopilot.
Each month, you'll receive a new downloadable training video focused on a specific marketing project or task that you can hand right off to your assistant…WITHOUT having to do any training yourself.
Your assistant will implement tasks to grow your business with…
Social Media Platforms
Content
Online Products and Courses
Email
Income Streams
Funnels
Membership Sites
Productivity
Systems
Facebook Ads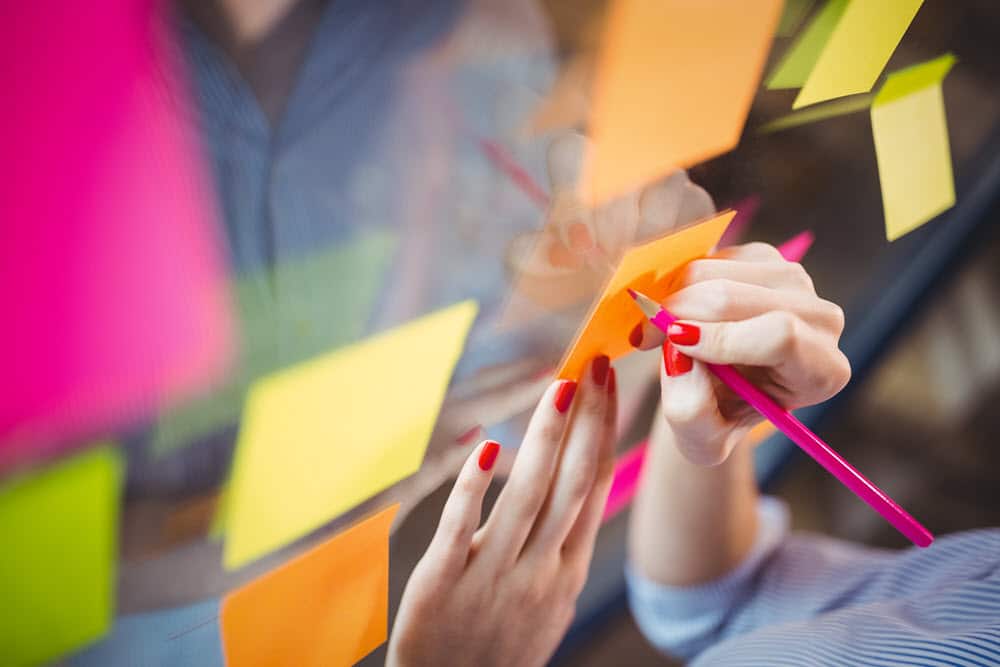 The training changes every month – but you can recycle each one and have your assistant use them on an on-going basis to grow your business.
All you have to do is login to your members area and download your training video. Then, share it with your assistant.
She clicks the play button – and VOILA! It's all mapped out for her.
YES! You Have My Permission to Give Each Month's Video to Your Assistant So I Can Train Her for You!
Training Video
Watch over my shoulder as I walk you through the entire workflow of the project/task based on the month's topic. I share everything that I'm using in my own business with your assistant (and you), so she can learn and then apply her new knowledge to YOUR business for you.
The focus of each video training is to teach your assistant to do the things that can lead to actual growth and income in your business – Instead of spending her time twiddling her thumbs or working on things that have no real impact on your bottom line.
You'll save countless hours and pull-your-hair-out frustration – Your time is crazy valuable, so why waste it with tons of back-and-forth emails as you try to explain to her exactly what you want done. With this training, you don't even need to know 'exactly what you want done', because I explain it all in the training videos and she can get right to work.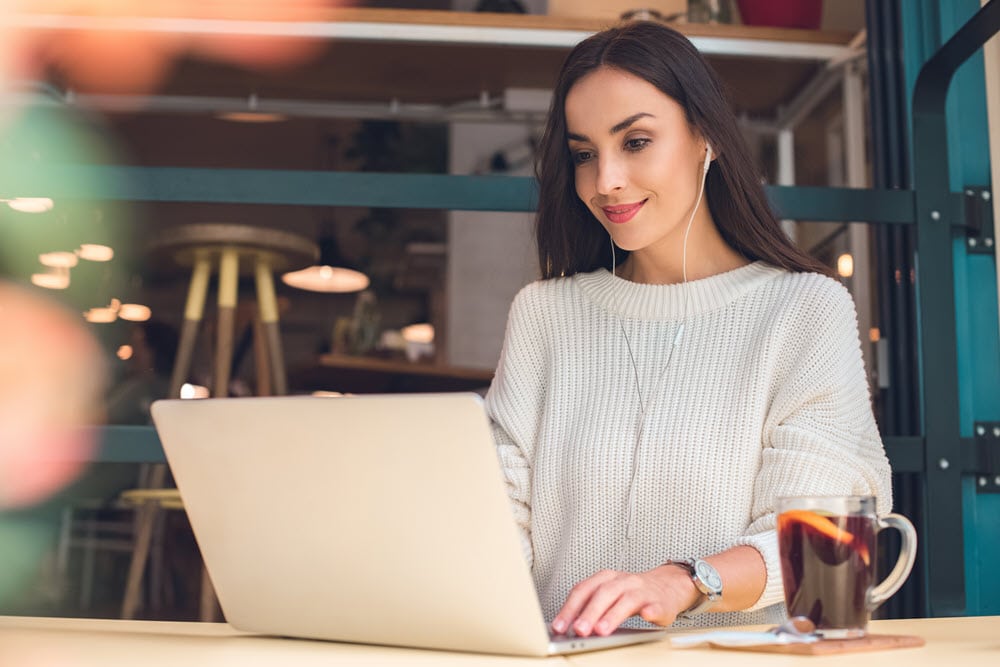 Each Training Video Will Walk Your Assistant Through the Following:
Intention
The why behind the project/task so that your assistant has a clear understanding about the benefits to your business.
Goals
I'll touch on exactly what we want to accomplish by doing the project/task for your business
Budget
I'll go over the various costs for the project/task, what's reasonable, and how to get you an ROI.
Tools & Resources
I'll go through an inventory of all the free & paid options available to help your assistant execute the project/task for your business.
To-Do List
I'll provide a list of things that your assistant will need to have to do the project/task in the video.
Workflow
I'll outline the plan for the project/task to give your assistant the big picture view of what she will be doing.
Execute
I'll walk your assistant, step-by-step, through the project/task and instruct her on exactly what to do in your business.
Results Tracking Report (ROI)
I'll wrap up the training going over exactly how/what your assistant needs to report back to you with, so you can clearly see your ROI on the project/task.
The Boss Club Provides You With Everything You Need So Your Assistant Can Help You Grow Your Business By Leaps and Bounds!
The small investment you make in this program can save you a lot of money!
Paying your assistant by the hour can really add up, especially if the tasks you assign really aren't doing anything for your business, and your outsourcing dollars are being wasted on dead-end marketing strategies.
Instead, give your VA this training that explains exactly what you want her to do for you, and then she easily "rinse and repeat" it whenever you want – no more wasted money on tasks that don't get results.
You'll be able to watch it right in your member's area, or download and store it in dropbox to share with your VA.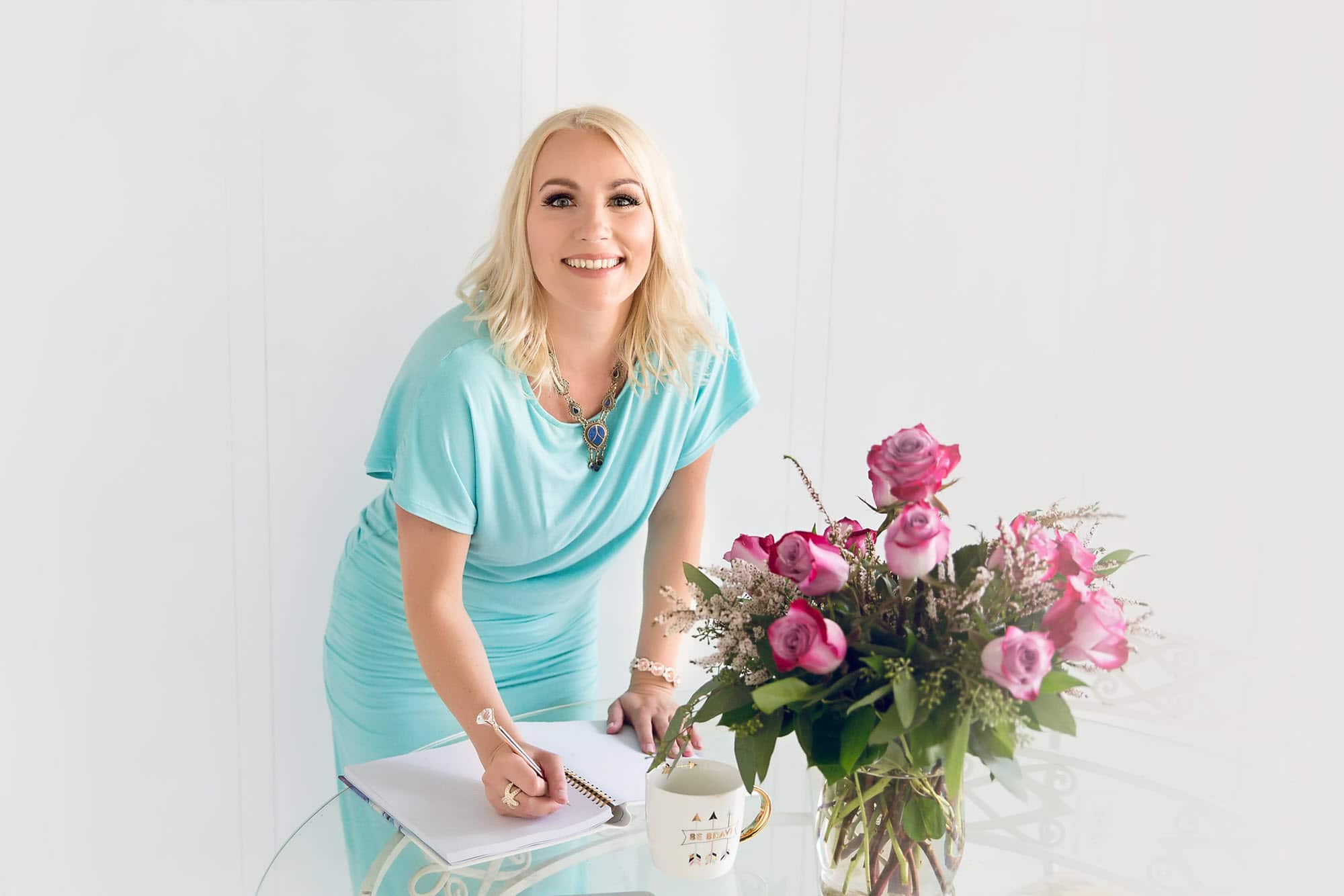 The Boss Club Will Only Be Open for Enrollment 2-3 Times Per Year – Hurry, Doors Close Soon!
Join the Boss Club Now for Only $25/month!
Melissa is one of the most talented entrepreneurs I've learned from. Her passion for creating time freedom and financial stability through outsourcing & passive income, and her wealth of marketing knowledge creates a real powerhouse of value for her community. Her step-by-step programs are easy to go through and jam-packed with actionable advice, helpful templates and swipe files which tell you exactly what to do, show you shortcuts and save you time and pitfalls in the future. Hands down – an outstanding mentor.
"Melissa Ingold has the experience and wisdom to know that multi-tasking is NOT magical. The real genius comes in being able to make a task 'hands-free.' Her skill in assembling a team and getting results from start to finish, with as little stress as possible, is nothing short of incredible! I've watched her master content creation, launches, site management and continuity over the last few years with what seems like ease! Great job, Melissa! Keep up the amazing work."
Melissa Ingold is an under cover extremely humble, brilliant and loving business woman. She has a powerful story and knows first hand the magnitude of creating a business that works for YOU. So many female entrepreneurs are the bottle neck in their businesses and it's slowly sinking them. Using Melissa's intelligent systems, tools and structures; businesses can break free and create passive income while still making a huge impact on their tribes and most importantly truly being present and at ease with the gifts in their own lives. I highly recommend following Melissa and taking action and implementing her systems!
"Melissa Ingold is amazing at outsourcing. She constantly impresses me with how she is able to outsource EVERY single aspect of a project. When we worked together, she had us running an entire business, completely hands-off…from content creation to uploading the materials. It was truly set it and forget it, and that's because she knows her stuff SO well. The people she works with love her, she has learned how to get incredible work from people, and she's the best I know at QUALITY outsourcing. She rocks!"
The Boss Club Will Only Be Open for Enrollment 2-3 Times Per Year – Hurry, Doors Close Soon!
Join the Boss Club Now for Only $25/month!
Frequently Asked Questions
Can I Give this Training to My Assistant?
Can I Give this Training to My Assistant?
Yes. You have permission to download the video and give it to your assistant and other team members to work on your business projects for you.
I'm Not Ready to Hire an Assistant - Can I Still Use this?
I'm Not Ready to Hire an Assistant – Can I Still Use this?
Absolutely! You can use this for your own personal use to help you fast-track a business project or task. You'll save so much time + energy by using all the training videos
And you'll be building up your library of training content, which means you'll be in a much better position when you are ready to hire an assistant.
I'm a Virtual Assistant - Can I Use this Help My Clients?
I'm a Virtual Assistant – Can I Use this to Help My Clients?
YES! You'll be able to learn and then apply your knowledge to your client's business. Plus, because this has the added benefit of teaching of YOU how to do something – you'll be able to turn around and offer it as a new service to your clients.
What are the Terms of Use on This?
What are the "Terms of Use" for This?
The training video is intended for personal business use only:
YOU CAN:
Use it for yourself in your business.
Give it to your virtual assistant and other team members to work on your business projects.
Learn from the training to provide services to your own paid clients.
YOU CANNOT:
Resell this video in any way to your customers, clients, or members as this is not PLR.
Give this video away for free.
If you have questions about these terms of use, please contact my team and ask.
The Boss Club Will Only Be Open for Enrollment 2-3 Times Per Year – Hurry, Doors Close Soon!
Join the Boss Club Now for Only $25/month!