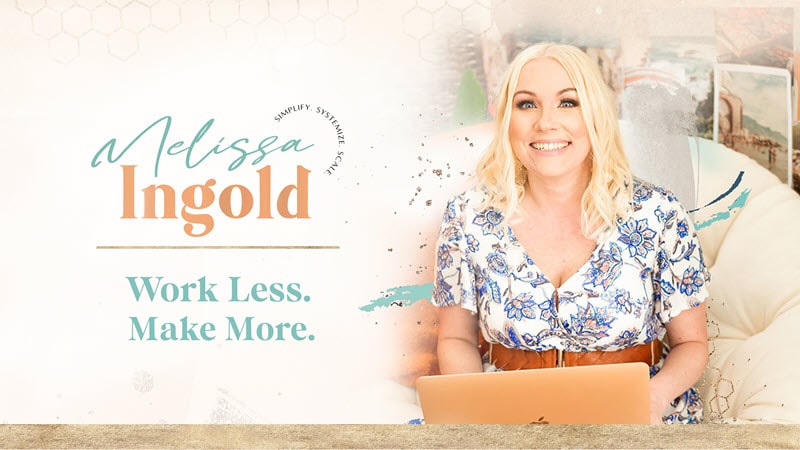 Get Access to 15 Money-Making Ideas for What to Create & Sell in Your Business Next!
Simply Flip Through this Workbook, Find the Offer that Resonates with You Most, Answer a Few Simple Questions…And Viola! A Brand New Offer Ready for You To Create & Sell!
Hey there gorgeous!
Here's some good news, and some bad news: As a business owner, you can literally sell anything you want. From creative coaching packages to awe-inspiring online courses to whip-smart one-day workshops, the options are practically endless.
So, how the heck are you supposed to know how to choose the best offer for your business–and your clients?!
Babe: If you're here, you're clearly a gifted coach or crazy-skilled service provider.
But tell me, are you also…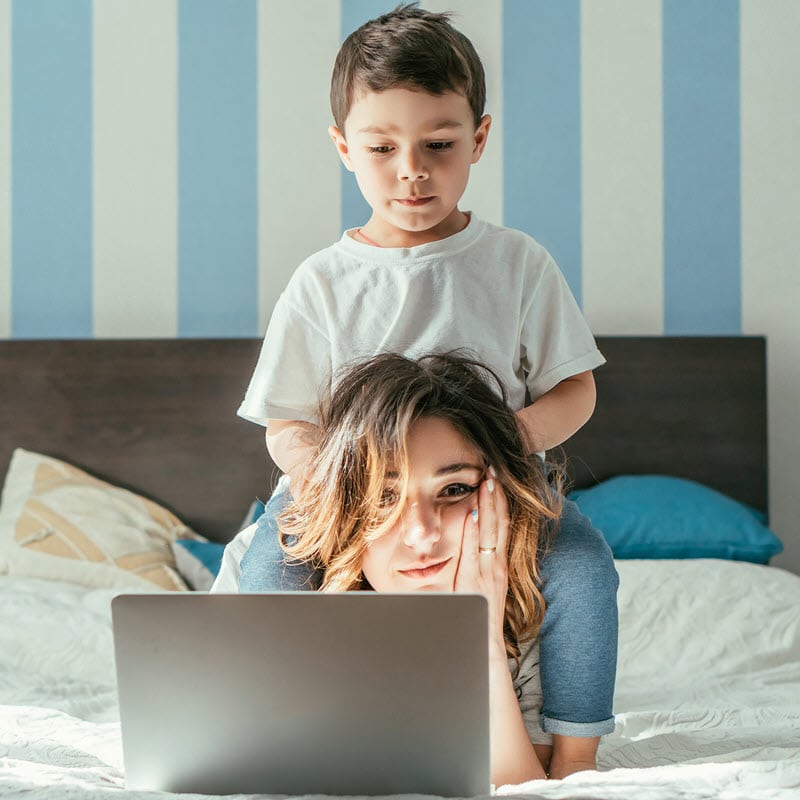 Overwhelmed by #alltheideas you have for new products & services, but haven't actually acted on any of them because you don't know where to start?
Tired of relying on one signature offer–no matter how wonderful it may be–to support you (and heck, support your clients and customers, too)?
Happy selling what you're selling, but feel like you've been doing it for so long and yet somehow still aren't making the money you desire (and definitely thought you'd be making by now)?
Want to impact more people or serve customers at different prices points (#accessibility), but constantly second-guess your prices?
Kinda over your current offers and want a fresh twist (and fresh income), or simply don't know what offer would make the most sense for your current business goals?
If so, I get it. There's a lot to consider when crafting an offer that'll sell and serve.
In an ideal world, your offer would solve your client's most pressing problems in a way that's highly-effective for them, highly-pleasurable for you and highly-profitable for your business.
But to do all that in just one offer can feel like quite the tall order, am I right?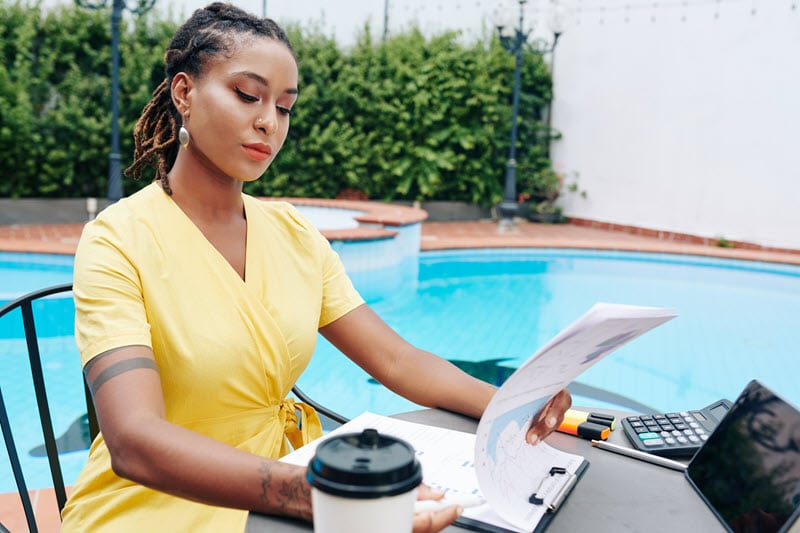 I mean…
…not only do you have to figure out what you want to sell (coaching, or programs or trainings, oh my!)…
…you also have to figure out how to deliver it (and let's be real, there are tools and systems a-plenty these days)…
…and how to market it successfully (and ideally, in the least amount of time possible)…
… and–perhaps most daunting (and vital of all) – how to price it so people actually purchase it.
Cue panic, anxiety and even more of that awful second-guessing.
If you're still with me, though, I have good news: You can nail all of the above and you don't have to figure it out alone.
Imagine if You Could Choose, Map Out and Start Selling an Irresistible New Offer in 24 hours – or Less! (Spoiler alert: now you can!)
Inside this "15 Money-making Offer Ideas" workbook you'll get…
A behind-the-scenes look at 15 unique "unicorn" offers that are tried, trusted & 100% proven to sell online
An exact breakdown of what's included in each irresistible offer and an honest look at it's advantages and disadvantages–so you can choose an offer that's in complete alignment with your audience and what you want to be known for
Insight into how to make an actual profit and a difference with your chosen offer, right off the bat and down the road
A simple pricing suggestion and strategy for each offer so you can ditch that second-guessing at the (virtual) door
PLUS! A practical, step-by-step worksheet for each offer specifically designed to help you handle all the logistics (from launching to marketing and more!)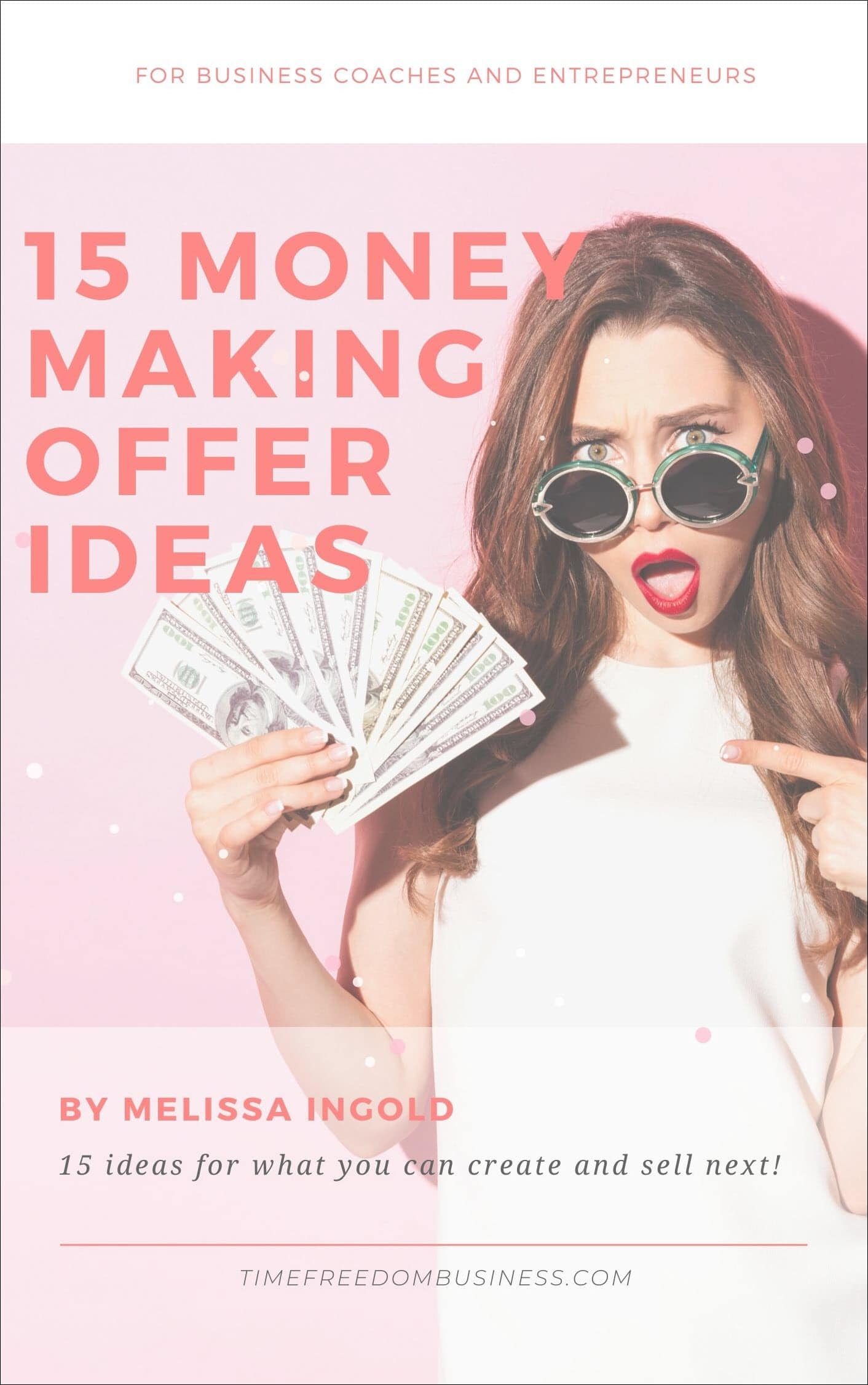 Here's What this Workbook Looks Like:

Buy the Personal Version for Only $47!
(use this within your own personal company and with your team)
Buy the Resell Version for Only $97!
(brand the workbook document to your biz and sell it as your own)
Whether You're an Offer Creation Pro or a Total Newbie, This Workbook Can Help You Nail Down Your Next "Big Thing" and All the Little Details You Need to Take it from Pie-in-the-Sky Idea into Actual, Sellable Offer!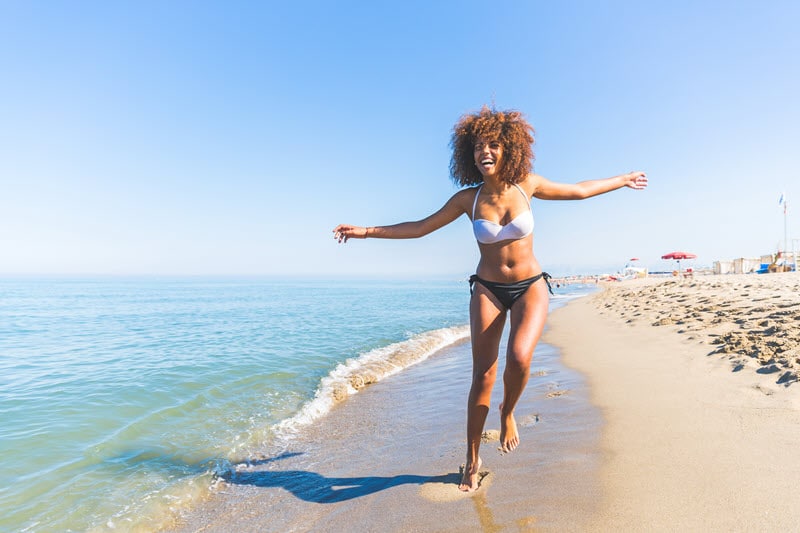 All you need is a few spare hours (or less!).
You simply flip through the workbook, find the offer that resonates with you the most and answer a few simple questions. And viola–brand new offer, hot off the (digital) press.
Basically, if you give this workbook your devoted attention for just one afternoon – you can walk away with a juicy new offer that can start bringing in money (and changing lives) as soon as, well, today.
So, are you ready to nix the doubt, fear and overwhelm and craft your first (or next) profit-producing offer?
Buy the Personal Version for Only $47!
(use this within your own personal company and with your team)
Buy the Resell Version for Only $97!
(brand the workbook document to your biz and sell it as your own)