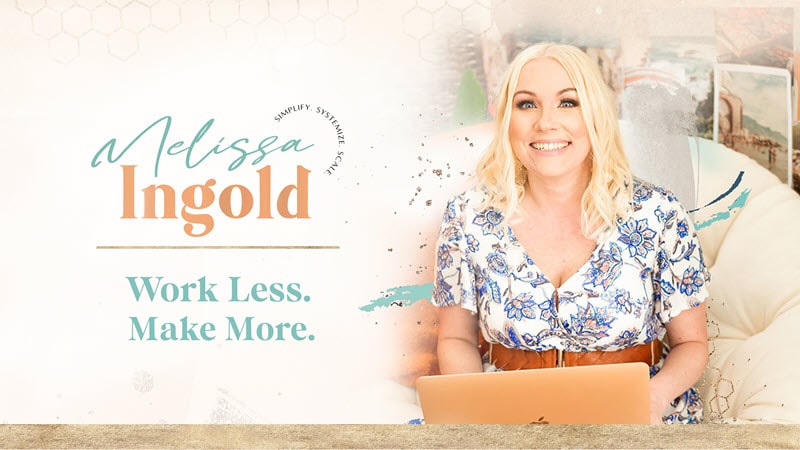 Work Space Feeling a Little too Chaotic to Actually Work in?
Let's Clear Out the Clutter and Organize Your Home Office for a Productive & Creative Year!
Hey there gorgeous,
While it does take some up-front effort to create your organized home office, the rewards will be huge. You'll be able to spend your time working instead of looking for things and feeling frustrated that your desk is such a mess.
The steps in my workbook address various elements of an organized home office. You'll declutter, develop new systems, organize paperwork, drawers, and desktops, and much more.
Regardless of how organized or disorganized you think your office is right now, this guide has something for you.
When you choose to create and maintain an organized office you'll experience fewer distractions and get more work done.
Sounds good, right?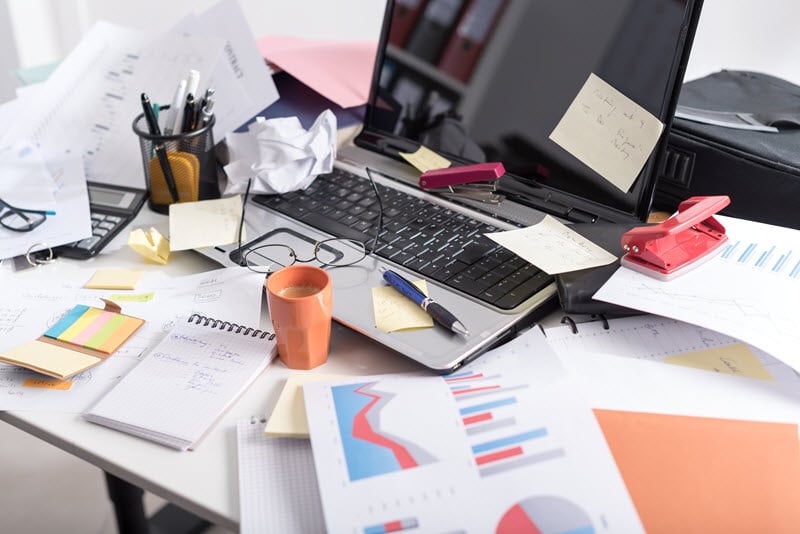 The "How to Organize Your Home Office Like a Boss" Workbook Will Help You Organize a Work Space that Not Only Feels Good, But Inspires Creativity!
A clutter-free, organized office truly increases your productivity & creativity. When you take the time to organize your office, you give yourself peace of mind.
You'll know you can quickly find any item in your office, and you won't be side-tracked by random papers catching your eye or items that divert your attention from working.
Whether you considered yourself semi-organized or not organized at all, the steps in this guide make it easy to become (and stay) organized.
Don't beat yourself up if you have days where your office doesn't look perfect. Once you have the basics of a decluttered office in place, it will be easy to reorganize it in no time at all.
My hopes are you have a solid foundation for keeping and maintaining an organized and clutter-free home office. The benefits will stretch out to other areas of your life as well.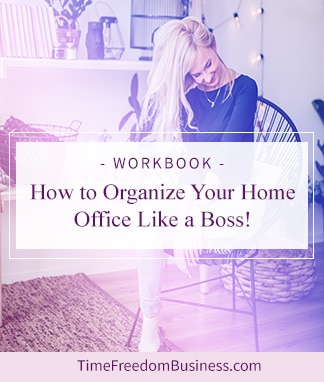 Here's a Peek at the Fabulous Workbook You'll Get:

Download this Workbook for Only $33!