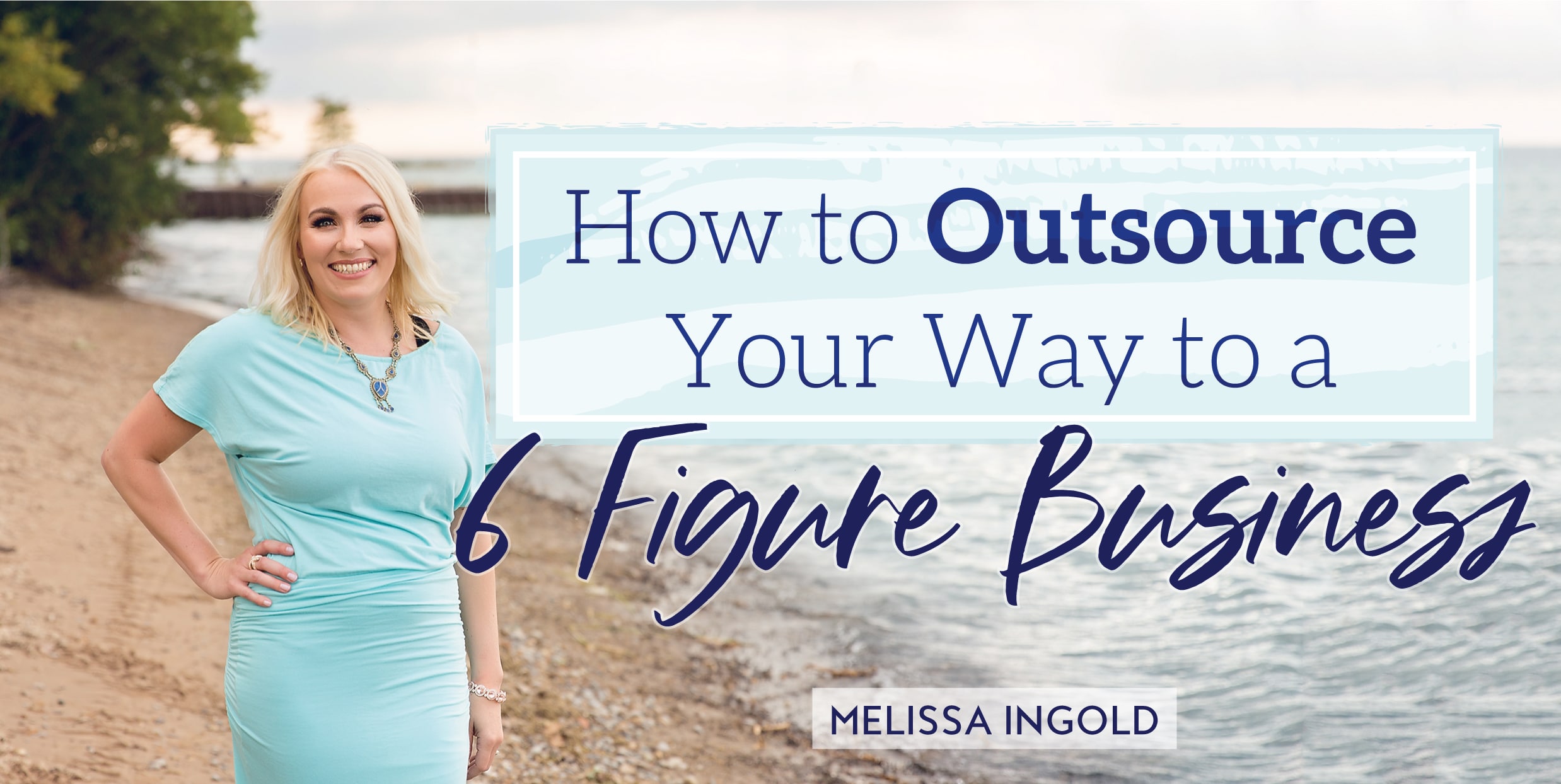 You'll Never Have a 6-figure Business You Can Run from the Beach Unless You…
Outsource!
Yes, I'm afraid so gorgeous.
I'm sure you're no stranger to all the successful business owners who "rah-rah" about being able to teach you exactly how to create a 6-figure business you can run from the beach, while relaxing and living the life of your dreams – but how many of them are living the kind of life they promise you can have?
It's difficult to know who to trust. Sure, some are legit – but others may just be talking the talk, because even though they're making great money, they're also running their business single-handedly (and they don't actually have time to go to the beach).
So this is where I burst your bubble…
The biggest misconception about the famous "6-figure business from the beach" lifestyle is – that if you can make a lot of money, then you can do whatever you want, when you want, and you'll be living the life of your dreams.
Reality is:
The only way it's actually possible for you to live the life of your dreams, is if you have other people supporting you in your business. 
Because let's face it…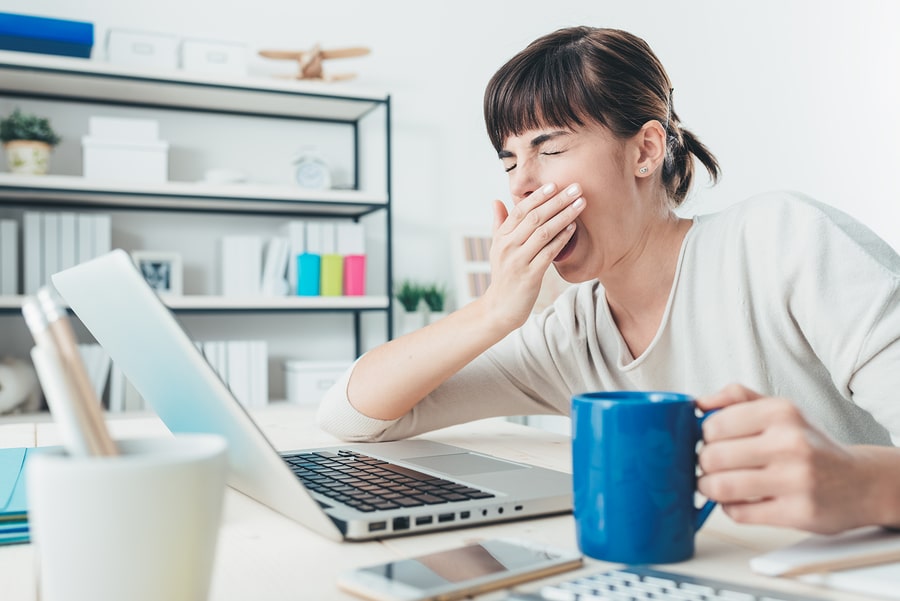 You don't actually want to work from the beach…you want your business to work for you while you're there!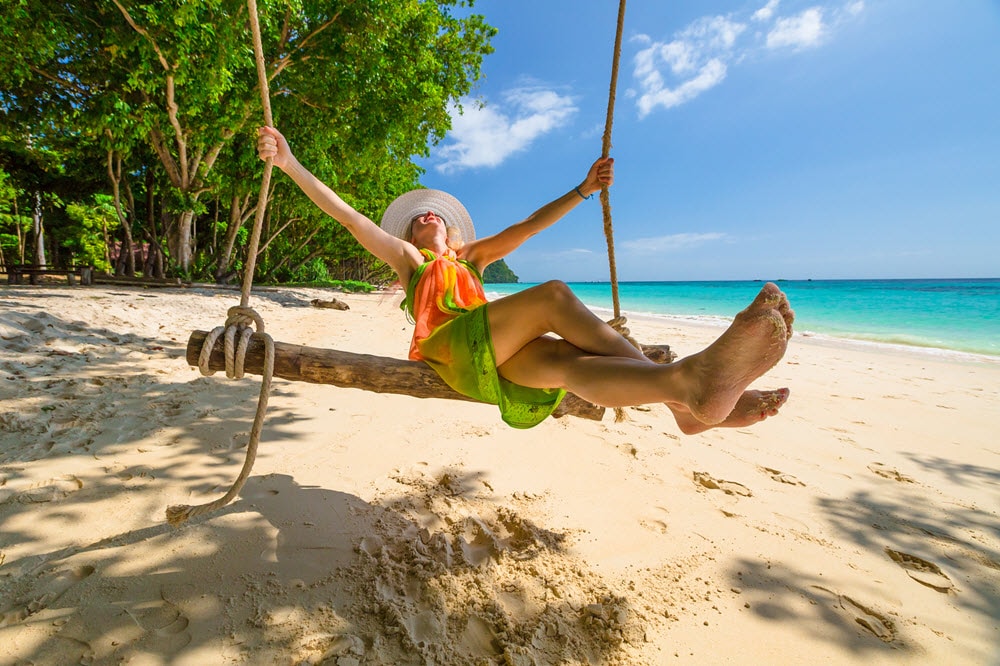 And outsourcing is the secret sauce that makes it possible for you to relax under the warm sun with a cold one by your side, while you enjoy the sound of laughter as your family plays on the shore – all without worrying about business.
Because while you're kicking back – your happy, professional, and dedicated team is running the show by answering emails and phone calls, scheduling appointments, updating websites and funnels, handling technical issues, managing products, and everything else that doesn't allow you to shine in your area of expertise.
Doesn't that make more sense to you?
While it's a good thing that you learn how to market your business and get lots and lots of customers and clients so you can make a profit, it's not going to do you or anyone else any good if you're buried under so much work that you have no time to do what you're really good at.
If you don't have time to do what you're really good at, your business will start going backwards.
Think about that for a minute…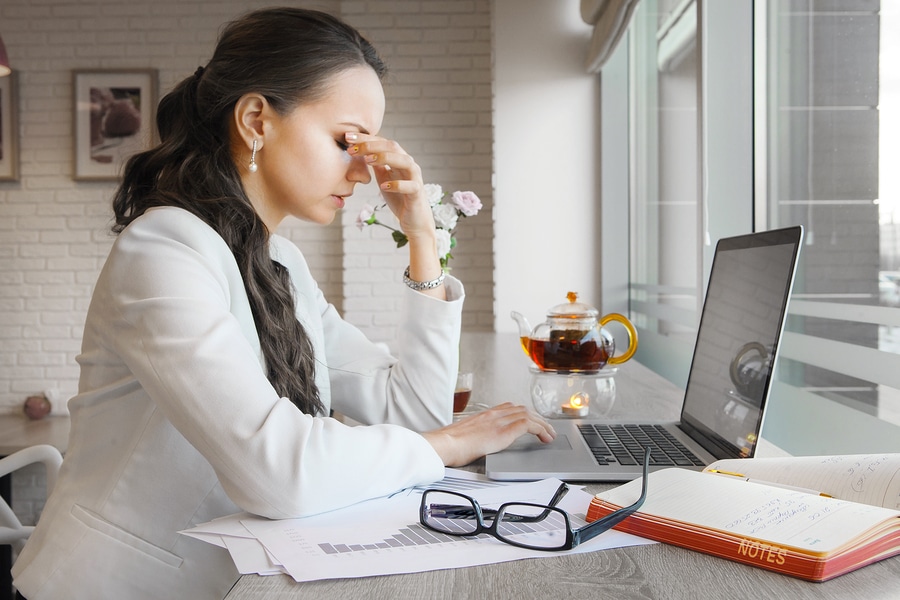 If you're so busy handling the day-to-day tasks in your business, like answering support emails, updating websites, getting on the phone with your hosting company to deal with a tech issues – you'll have no time to market your business, work on client projects, or create new products and programs for your customers.
So what happens?
Your business springs a leak, your funnels start to dry up, and the money flow slows to a trickle.
So instead of being supported in a way that will help you grow, you end up drowning in your own mess.
Let me say it again:
Making 6-figures isn't enough to get you on the beach…
…leveraging the skills and time of other people, is what gets you there.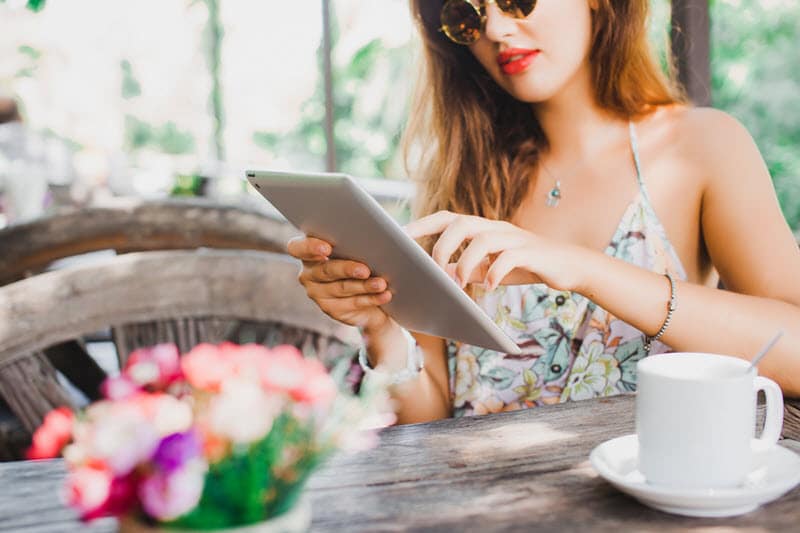 Outsourcing is the key ingredient that most entrepreneurs forget to add to their business. And it's also the hidden part of all those super successful businesses you admire, they're just not saying much about it.
You know, I can pretty much do everything my team can do, and I'd have a lot more money in pocket if I didn't outsource, but I'd never have enough hours in a month to do everything my team does – which means I'd be making a lot less money (because I wouldn't be able to create and do as much all by myself) and I'd be working long, long, long hours.
Time is my most treasured resource, because it's a non-renewable resource.
And because of that, I'm willing to buy other people's time so I don't have to spend all mine working, and doing things I don't like to do.
I first started outsourcing in 2006, and over the years my team has grown like crazy. I have a customer service team, a project manager, virtual assistants, tech support, writers, copywriters, graphic designers, audio/video experts, transcriptionists, and more. Most work with me on a regular monthly basis, while some are "on call", like my tech experts.
Believe it or not, I currently invest $50k+ a year in outsourcing. That's no small potatoes, and yeah, a lot of small invoices add up to a lot of money in a year – but I happily pay it!
And you know what?
I started outsourcing on a $50 per month budget
(that's your monthly mani/pedi)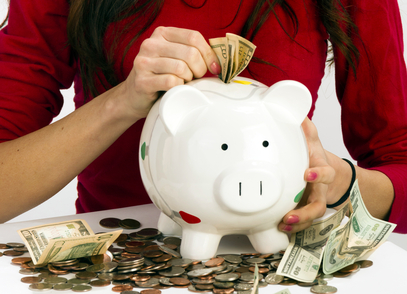 That's right, I started small with just a few hours per month.
I didn't just dive into outsourcing head first and throw all kinds of money at it, and I don't recommend you do that either.
Instead, I created a budget based on my needs at the time, and found the money to pay the bill.
There are 3 common fears associated with outsourcing, and the big one is "You're afraid to spend the money," because why would you spend money paying someone to do all the tasks you can do yourself for free, right?
Well, let's look at some of the things you may be spending money on that you could invest in outsourcing instead:
Avoid the coffee shops and brew your own at home
Stop ordering take-out or hitting the drive-thru and cook at home instead
Call your service providers (cell phone, Internet, cable, etc.) to bundle or get a better deal, or to cancel what you don't use.
If you're paying for services or tools you're not using, cancel your subscription
Stop upgrading your gadgets to the newest models if what you have works fine
I know, I know. You don't want to give up the things you treat yourself too.
Truth is, sometimes you have to make sacrifices to get to where you want to be – unless you plan on working 12 hours a day, lugging your laptop with you on vacation, and saying "Not now, I'm working," to your kids forever.
So what's more important right now, the takeout or the extra 2 hours of stress-free time you'll have to hang out with your family?
Besides, it's not like you have to give up those things for the rest of your life. Because the more you remove yourself from working in your business, and focus your attention on the marketing and growing of your company, the more money you're going to make.
But you don't need to worry about all that right now.
Today, you just need to take the first step…
And the first step is easy.
If you've resisted outsourcing because…
…You're afraid to spend the money.
…You're afraid to let things go.
…You're afraid you don't know how.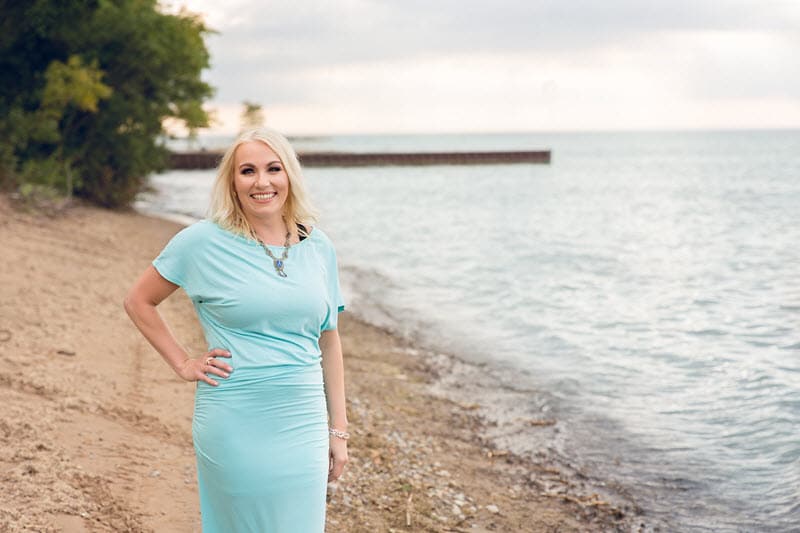 Then you'll want my "How to Outsource Your Way to a 6-figure Business"  program.
It will help you break the cycle of self-sabotage so you can bust through the glass-ceiling that's been holding you back from having the business and life of your dreams – whatever that looks like for you.
Maybe you want:
…To pursue a higher calling or charitable work to make the world a better place
…More time to hang out with your family and friends doing fun things
…More time to relax, engage in a hobby, or do what you want to do for a change
…To travel to exotic places, or just enjoy lots of weekend trips and explore the world outside of your office
…To make more money so you can secure your future and have everything you want
…or it could be anything that's important to you. For me, it's family and having a comfortable lifestyle with plenty of freedom. For you, it's something you need to discover for yourself.
If you've been glued to the computer for the past few years and you've lost sight of the other things that might be important in your life, it's time to rediscover or even newly discover what it is you really want out of your business and your life.
Your business is a tool you can leverage to create your ideal lifestyle, but most women become so attached to it that their business controls them.
Watch a Free Lesson from the Team Onboarding + Hiring Section Called: "How to Assign the First Project to Your New Team Member" 
Here's What You'll Discover in My "How to Outsource Your Way to a 6-Figure Business" Program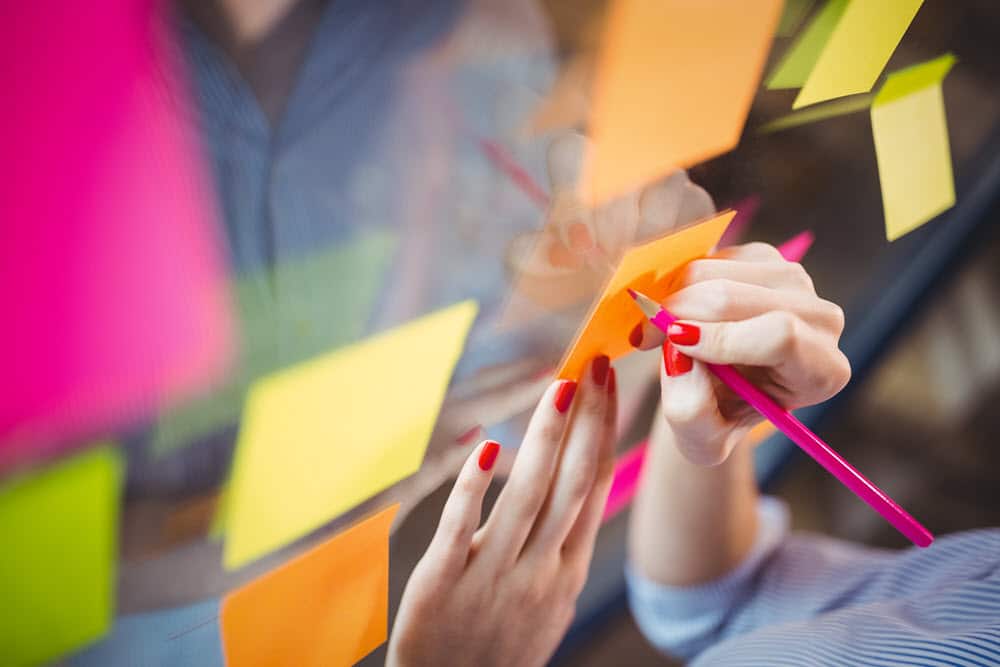 STEP 1: Delegation Prep Work
This is the MOST important step of outsourcing, one that most entrepreneurs never do (and it costs them so much time, money, energy, and stress).

I'm going to share my ENTIRE project prep process with you so that you can see exactly what it is that makes me so successful with outsourcing.

You're going to get to SEE how I plan and organize everything to make my projects profitable and super easy to execute.

How to make sure you'll have enough work to keep your new team member busy every month, so that YOUR business grows and profits.

And so much more
STEP 2: Finding + Hiring Your Rock Star Team Member
My PROCESS for choosing the perfect person for the project/task (you get this wrong, and it's going to be a total waste of time and money)

The steps you need to take BEFORE you even think about scheduling an interview so you don't waste your time

Breakdown of the entire interview process and the RED FLAGS you need to watch out for so you don't get sucked into a bad hire

The MOST important thing you need to say at the end your interview (I've got a script you can use for this).

And so much more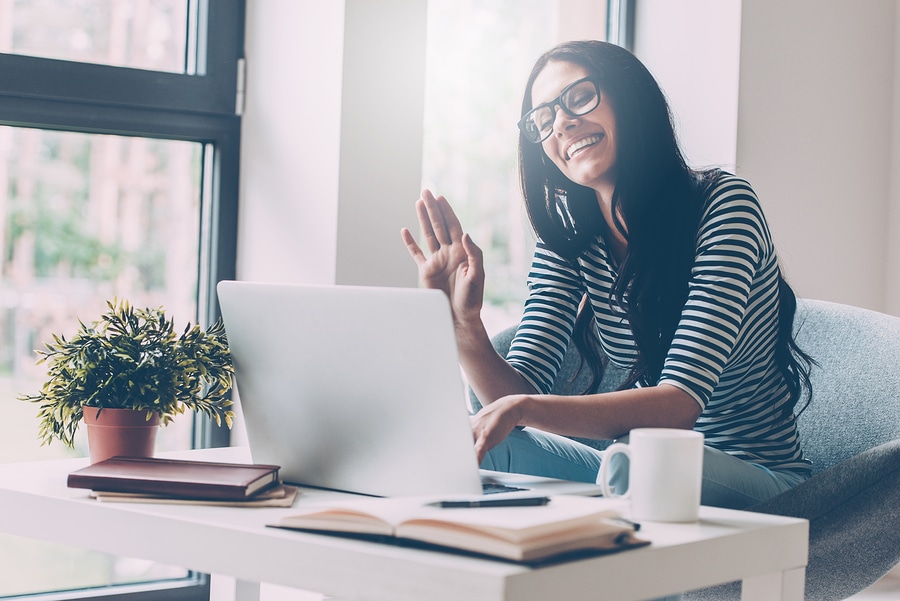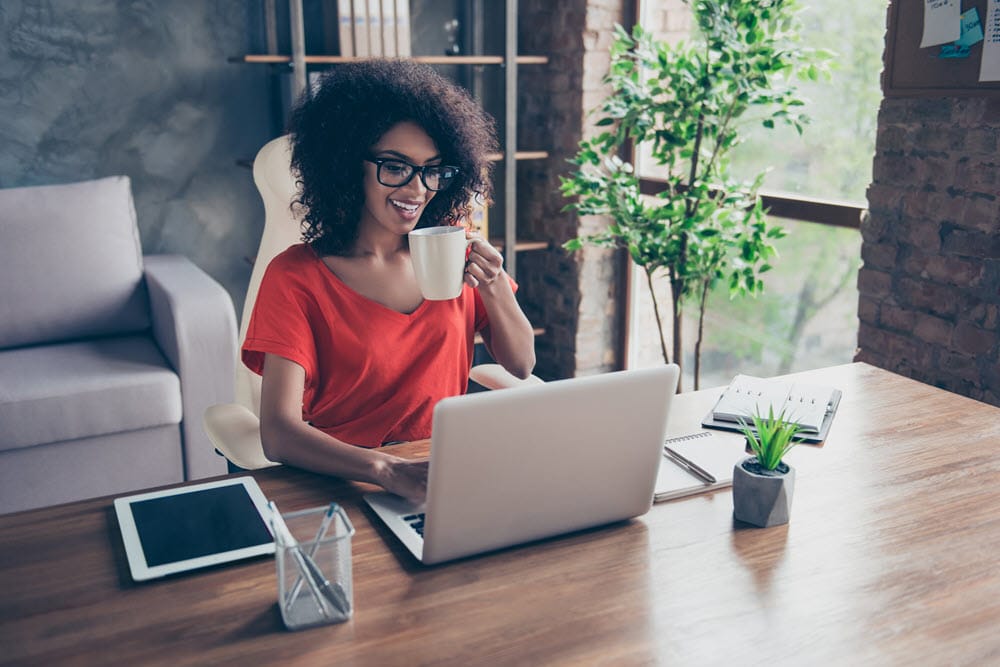 STEP 3: Team Onboarding + Training
The STEP-BY-STEP PROCESS for successfully onboarding your new team member (what to do, what you need to have in place, tools to use).

How to train your new team member for immediate success and RESULTS.

Exactly how to assign the first project/task so you don't get in over your head.

The "red flags" you need to look for during the first 30-days of working with a new team member

How to hold your team accountable and make sure deadlines are met.

How to develop a SYSTEM that keeps your business running without you.

And so much more!
Melissa, I'm going through this course and I'm at the lesson about onboarding a new team member – and I have to say this training is so awesome! I have NEVER approached team building like this. It's been almost five years since I had team members and I kind of randomly brought them on and got lucky with that. I like your strategic approach, A LOT, and I'm so glad I bought this training before I tried again.
STEP 4: Doing it All Like a Boss
The keys to getting a great ROI (return on investment) with any team member

EXACTLY how to handle a team member who's doing a bad job

The exact PROCESS I use to fire a team member (you don't want to mess this up).

The difference between tasks that make you MONEY and those that just waste your time

How to keep your expenses from getting out of control

How to know when it's time to hire more help

And so much more!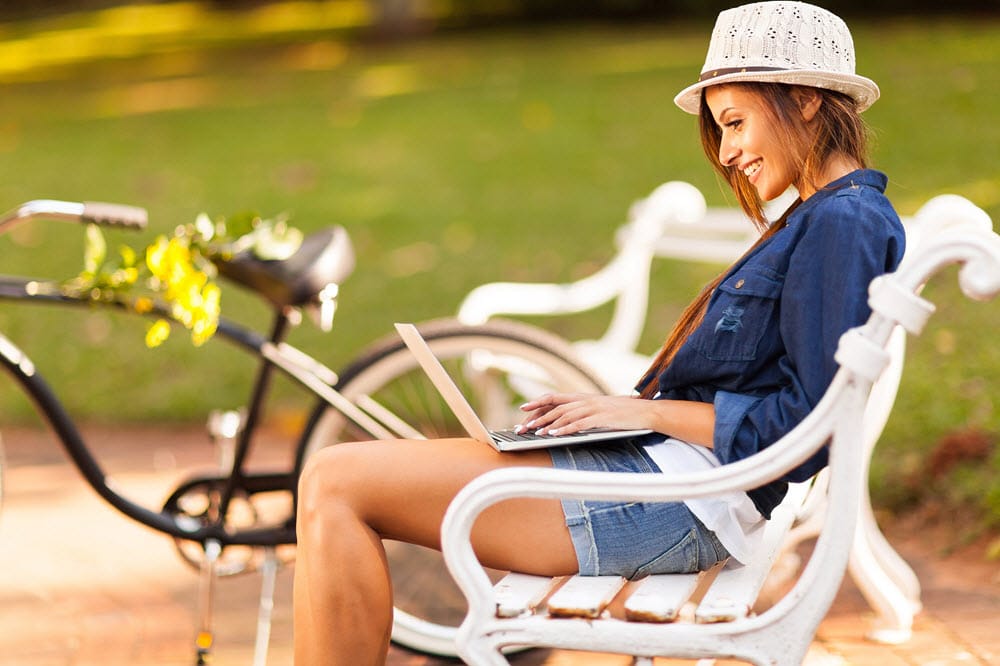 And as a Special Bonus You'll Also Get Exclusive Private Access to My Own Personal List of Service Contractors!
Use this List to Find + Build Your Own Dream Team:
Access My Private List of 100+ High-End Service Contractors – My private list of service contractors has 100+ listings, including my own peeps and the others I have starred for my own personal reference. So if I need a copywriter, a designer, a tech person, whoever – THIS is the list I refer to and hire from.
Access to the Contractors I Personally Hire + Outsource My Business Tasks to – I'm also sharing a list of people that I've personally hired and work with.
Access to Contractors in a Wide Variety of Fields Including – Business Managers, Virtual Assistants, Copywriters, Editors, Ghostwriters, Book Experts, Website Design, Graphics, Event Services, PR, Tech & Development, and so much more!
Ready? Let's do this!
Before I bought Melissa's outsourcing course, I was juggling all the things and doing it alone. I really wanted to be able to get a clear vision of what I needed so I could let go, hire and trust. And when I heard about this course, I was afraid it would just be more fluff and that it wouldn't really help me. But then, after going through this course, I hired a VA and I now do less of the admin work in my business and more of the money work. It really works! And I know that if I hadn't of found this course, I would still be doing all the things…haha!
When I heard about Melissa's outsourcing course, I was overwhelmed with too much work, and had no system in place. But I was worried about spending money, finding quality support, and having enough time to train someone. I was also convinced that hiring help would just be a huge waste of time and money, and that I wouldn't be a good communicator or good leader. And I was afraid that this course would just be another fluff product with no real solution. Boy was I wrong! Because after going through the course, I realized that what I learned was working the day I hired someone to set up my Dubsado workflow. I feel like I have my CEO pants on. Haha. I just know that if I had of passed over Melissa's course, I would still be stuck in the same place mentally and financially as 2018. It's time to grow.
Get Access to all the Training Videos Now for Only $297!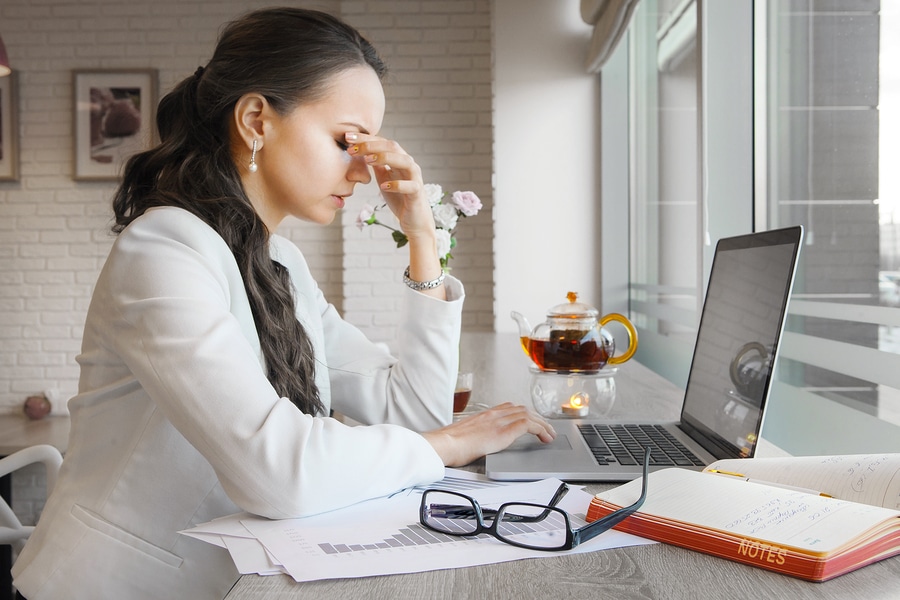 You need this if…
* It's midnight and you're still working.
* You haven't taken a real vacation in years.
* You always feel guilty because you work too much.
* You're burnt out and ready to throw in the towel.
* You're tired of missing out on all the fun stuff.
* You're sick of sacrificing your health.
* You want to stop doing work you don't like doing
But it's also for the business owner who's not afraid to put in the work required to lay a solid business foundation. Because it will take work and time.
Outsourcing is not an overnight process. But every step WILL get you closer to your time freedom dream, I can promise you that.
If you're finally ready to get your crap together, and stop whining about it, this program is for you.
But…I'm not here to soothe your worries, or tell you what to do, or do the work for you.
You don't get successful sitting on your hands and whining about your life. You roll up your sleeves and you do whatever it takes to make it happen. I sure as hell didn't go from being a single mom on welfare to being a successful business woman by doing nothing.
Listen, you can sit on your butt and eat bon bons later, but now, it's time to get to work so you CAN be lazy and work when you want, wherever you want, and have the life you really want to be living.
And it all starts here.
So let's get going, shall we?
Get Access to all the Training Videos Now for Only $297!