If You're Currently Working With 1:1 Clients and You Really Want to Create Your First Product and Passive Income Stream, But You Just Don't See How it's Possible…You Need THIS Training!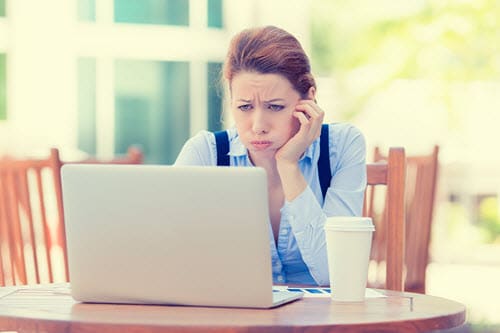 Hello Gorgeous,
Deep down, I know you really love your work.
And at one point or another, you were actually pretty freaking passionate about it.
Now though…not so much.
It's not that you don't love the service you provide, or your clients (because they're awesome).
The real thorn in your side, is that somewhere along the way from starting your business, to actually working with clients, you lost sight of the bigger picture.
And now, that business is ticking along beautifully…
It's Suddenly Dawned on You that You've Gotten Yourself int a Wee Bit of a Trap that You Can't See Your Way Out of…
You always have to hustle.
And not the good kind either. The bust your behind kind, so you can keep a steady stream of new paying clients coming through your virtual doors when old clients drop-off.
Your rates are still stuck in the dark ages
But you're afraid to change them because you don't want to scare off the clients you do have, or deter potential new ones. No clients, no money.
You're overworked and have no life.
Which is the unfortunate side effect of having only one source of income, and working with the maximum number of clients you can squeeze into a 24 hour day.
And now?
You're about ready to pack it in.
Call it day.
Throw in the towel.
All Because Working With 1:1 Clients Is Sucking the Life Out of You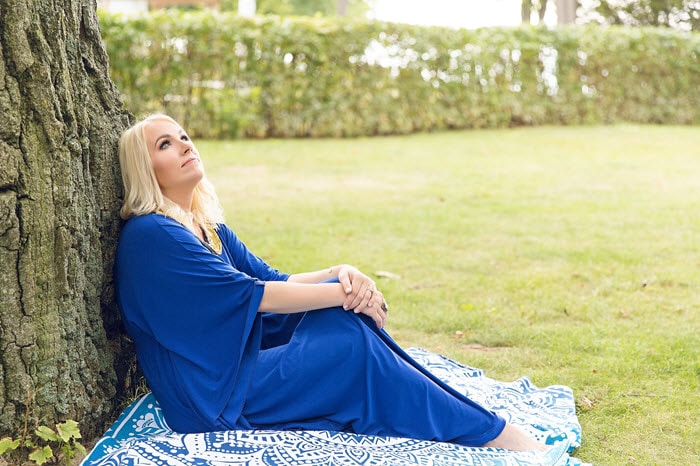 You're already starting to fantasize about how much easier things would be if you just quit and got a regular J.O.B.
Regular paycheck.
Clock out and leave your work at work.
Weekends and holidays off.
It sounds so good.
You've got one foot out the door…
And yet, you hesitate.
Because deep down, you know that you're meant to do so much more.
That life is not your life.
That path is not your path.
And the reality of climbing back on that hamster wheel of work, sleep, eat, work, sleep, eat, work, sleep, eat – is more than your soul can bare.
There has to be a way to make it work.
And gorgeous…there is!
Because your story, used to be MY story.
Once upon at time, I used to be a writer for hire.
My calendar was booked out months in advance.
I worked all hours of the day and night.
I sacrificed time with family and friends.
And no matter how much I worked, I never made the kind of money I wanted to be making.
I was exhausted.
Overwhelmed.
Stressed.
Angry.
But mostly…
I was sad.
Because no matter what I was doing and how hard I was working – I wasn't getting any closer to living the life I knew I was meant to live.
The life I could see so clearly in my mind.
And Then One Day, I Took a Risk and Did Something That Seemed So Insignificant At The Time
Now Though, I Can See That It Was a Total Game Changer For Me…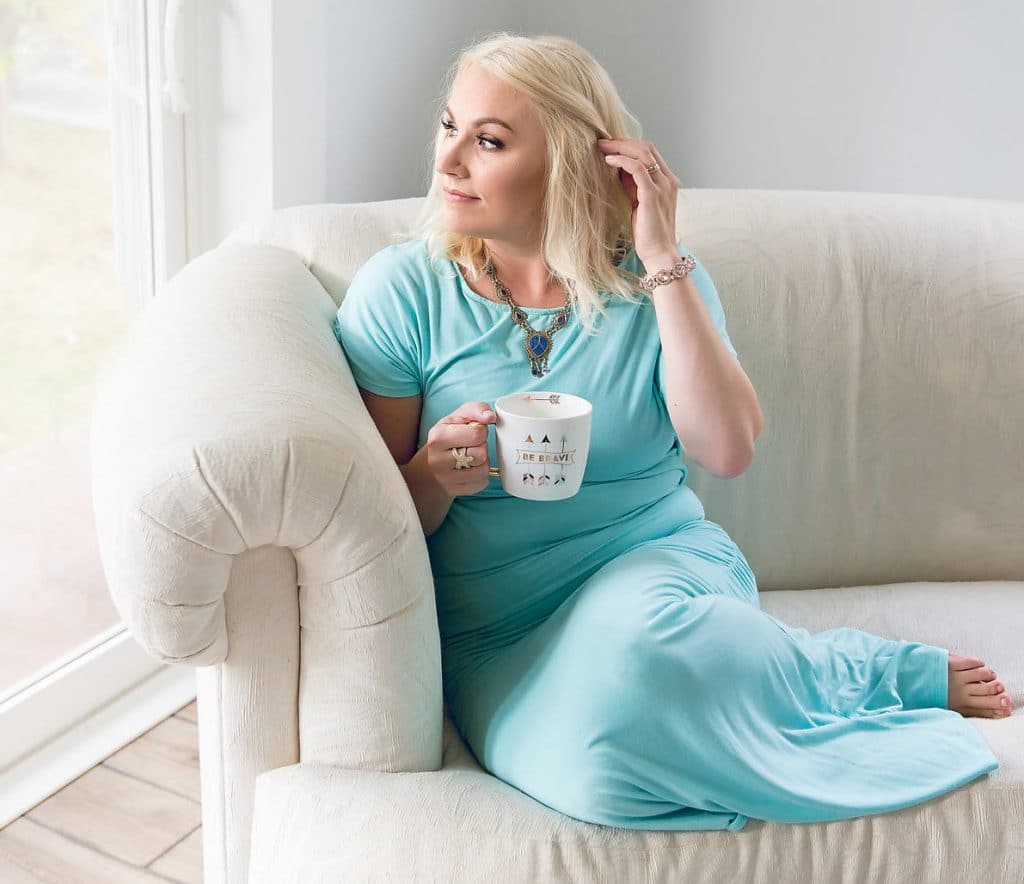 But at the time, it felt impossible.
Scary.
Hard.
I had no idea what I was doing. So I just made it up as I went.
Turns out, everything that I did led me to here.
I run an awesome 7-figure business that I love.
My husband was able to quit his job and come home full-time to work with me.
I create my own schedule.
I have an amazing team of women supporting me every step of the way.
I work and live on my own terms.
And now, I'm going to share the EXACT process of how I went from burnt out copywriter barely making ends meet, to creating the business and life of my dreams.
In My Passive Income Course, I'll Be Giving You the Real Life Building Blocks That Created My Entire Passive Income Based Business
Over the course of this training, I'll walk you through everything that took me 3 years to figure out.
And those 3 years?
Were the most powerful for me! Because they created the very foundation for how I do business today.
Some Of What We'll Cover, What You Will Learn in this Course:
The ONE thing I did more than 10 years ago to create a shift so POWERFUL…it changed my entire business + life forever and WHY you have to stop resisting this too!
How I created my very FIRST passive income stream and made thousands of dollars just by leveraging something I was already doing for my clients, and EXACTLY HOW YOU can do it too!
I'll share the little time-saving trick I stumbled upon that practically created my product for me and made it so easy to take action.
How to UNLOCK the money making ideas that are already in your business to create a recurring revenue stream that is fun + effortless to manage.
Exactly when to UPLEVEL your business and start reducing your client load so you don't end up stressed and worried about money.
How to tap into who your high-level clients are so you can be of service to them while INCREASING your cash flow WITHOUT creating any extra work for yourself.
How to easily tie in MULTIPLE income generators to everything you're doing and creating so you can have cash flowing in through many different channels in your business.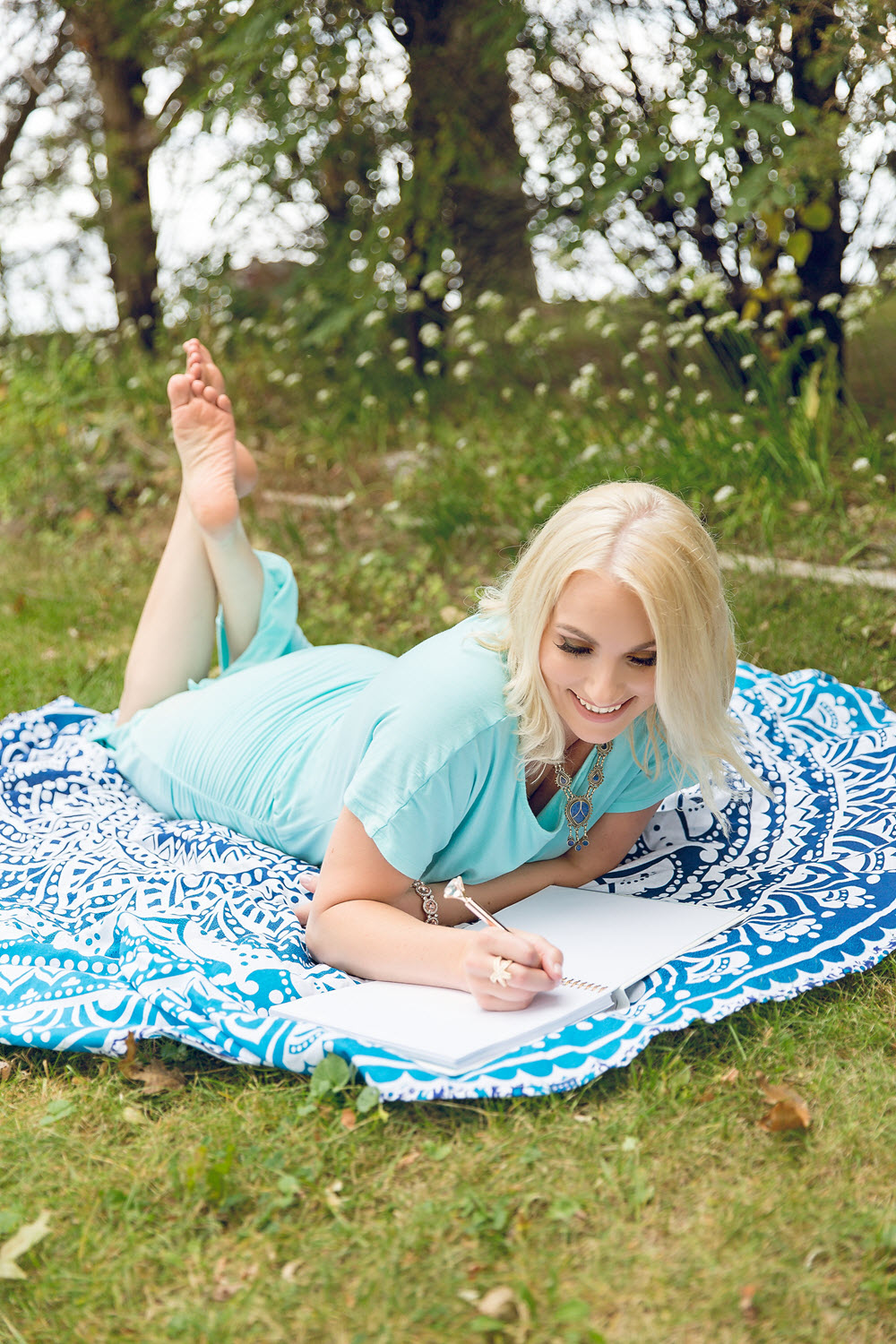 If you're fed up with the way things are going in your business right now, and you're so ready to start making the changes that will put you on the path to creating a business you can love – I would love to have you join me.
This Program is Especially for You if You Are Working With 1:1 Clients, and You're Tired of Feeling Stressed Out All the Time, Overwhelmed By Work, And Forever Worried About Money!!
I know that some of what I talk about in this course will scare the crap out of you. Because it will push you, test your boundaries, and bring up massive resistance.
I know…because I went through it all myself.
And I'm so freaking glad I did. Because man, how much longer would I have been able to go on doing business the way I was? I'd probably be working in a dead-end job right now, struggling, miserable.
Gorgeous, you know that something has to change NOW.
YOU have to change.
Because the way you've be doing things?
It's just not working.
It has a life expectancy.
And when it runs out…you better have your resume handy.
.
So, Here's What I've Got For You!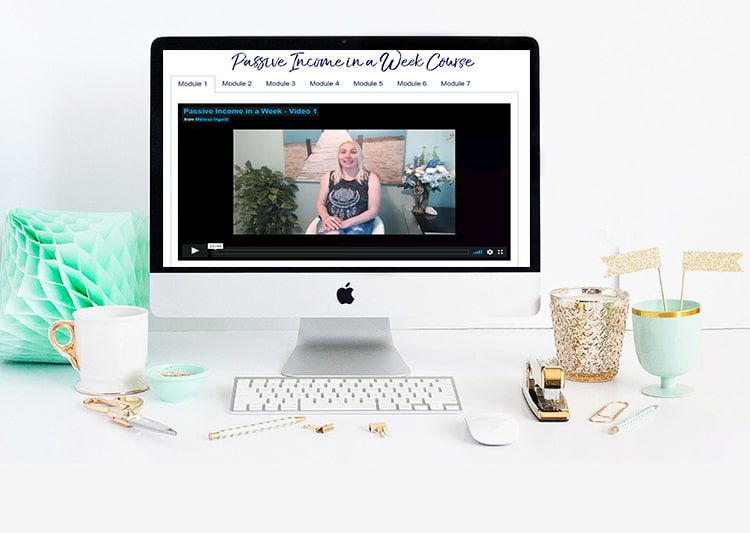 4 Video Trainings (20-30 minutes each)
3 Audio Trainings (20 minutes each)
You can sign up right here below!
Here's What You Can EXPECT, When You Say Yes to This Course:
What this is really about, and why you need to do this, is simple:
You can't not.
It's time.
But also…
You're so ready.
Ready to see your income SOAR
Ready to get paid what you're WORTH.
Ready to UPLEVEL the quality of clients coming through your doors.
Ready to move into more EASE and FLOW with everything you're doing.
Ready to take your foot off the gas pedal and ENJOY your life more.
Ready to do the WORK for 7 days of insanely powerful transformation, and reap the rewards.
Ready to change the very foundation of your business, and have everything you want, forever, and ever.
Here is what else.
You can choose to keep on doing what you're doing.
To worry about clients leaving.
To never making the money you want.
To working too much.
But you already know it's not the way.
It's not the way for you to expand, and flow, and breathe.
And you also know, that if you wait…6 months…a year…will go by and you'll still be doing the exact same things, the exact same way.
You're ready!
So say yes, and go on this journey with me so that I can show you exactly how I got from where you are right now, to here.
Get Instant Access to the Entire Course for Only $97!
Frequently Asked Questions
The course is called "passive income in a week", does that mean you'll teach me how to make "passive income in a week"?
The course is called "passive income in a week", does that mean you'll teach me how to make "passive income in a week"?
Honestly, the title of this course just flowed through me – so I went with it.
BUT…it's totally fitting, because over the course of 7 days I'll be breaking down the process of how I went from burnt-out copywriter working with 1:1 clients, to easily creating my very first passive income stream (even though I had no clue what I was doing)…and all the other steps I took over the course of 3 years to develop the very foundation for the way that I do business today.
Who is this course for?
Who is this course for?
This course is especially for women entrepreneurs who are working with 1:1 clients (services and coaching). It's for women who dream of working less, making more money, getting to work only with the clients they love, and not having to worry about paying their bills if they're not working with clients.
I'm an Academy member, will I automatically get this course?
I'm an Academy member, will I automatically get this course?
No. This course is being run separately from the Academy, so if you'd like to get access you'll have to sign up.
Get Instant Access to the Entire Course for Only $97!