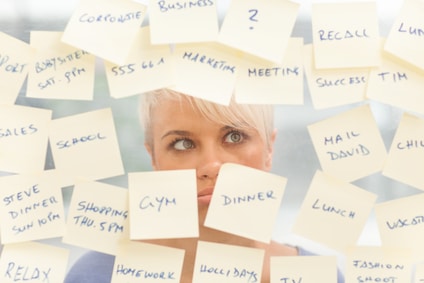 Remember a few days ago when I asked you to "step off the project train" and gave you some tips to improve things in your business?
Well today I want to talk about another thing that tends to hold entrepreneurs back when it comes to improving their online business. FOCUS!
So many people jump on the business train thinking it'll be a piece of cake to make money online. But the sad fact is, many of these same people are giving up on their business every single day due to a lack of focus. Or they simply plug along at mediocrity because they can't commit to any one project.
One of the things that plays a part in this is spending too much time chasing guru after guru and trying to duplicate what they are doing, but don't have a clue HOW to do it. Or worse yet, listening to gurus who are telling you WHAT to do, but don't do it themselves.
In the process of all this chaos, many business owners discover they are running themselves in circles. They missed the one important part of creating a successful, thriving business. That one thing, you guessed it, they lost their focus, or worse yet, they never had it to begin with. Or they're just too darned busy to perfect anything to achieve maximum profit.
Staying on your intended target is a huge part of any business, but with an online business it's all too easy to jump from one thing to another without seeing any of their projects through. You've got one person telling you one thing, another telling you something else and you get to a point where you just want to give up because you're on information or idea overload.
When you really (and I mean really) dedicate yourself to what you really want from your business and the important elements that will take you there, you're guaranteed to keep those doors open longer.
That's why I wanted to tell you about my friend Kelly McCausey's FREE Power of a Focused Business program. It includes 8 audios, lessons, and worksheets.
In this program, Kelly not only talks about how important focusing in business is, but she also answers questions from online business owners just like you, who want to know things like:
Where should I spend my time and money?
What activities actually make money?
How soon after one project gets under way, can I add another?
How do I know if a project is really working?
What's my Target Market?
What's my Unique Selling Proposition?
How do I overcome Shiny Object Syndrome?
What is Entrepreneurial ADD and why do people keep saying I have it?
Kelly is a kick-butt business coach who will show you how staying focused can only make your business better, so Click Here to Get Access to Power of a Focused Business for free and watch your business soar, with you at the helm enjoying every minute of it.
And before you go…
If you want to know what I focus on during my work day, watch a free video from week two of my Tweak Your Lifestyle Workshop: