25 Interview Questions to Ask a Prospective Virtual Assistant Before You Hire Her
Before I hire someone, I like to talk with them on the phone and run through my list of interview questions so I can feel them out.
Plus, by talking to a prospective virtual assistant (or other type of contractor), you're going to be able to tell if there's a 'connection' or not.
You can download a copy of my list of interview questions by clicking the box below.
Click Here to Enter Your Email Address to Download a Copy of the 25 Interview Questions to Ask a Prospective Virtual Assistant!
Where do you find an assistant?
If you don't know where to find an assistant, get a copy of my own private contractors list.
It's the list that hundreds of entrepreneurs have used to find + build their own dream team!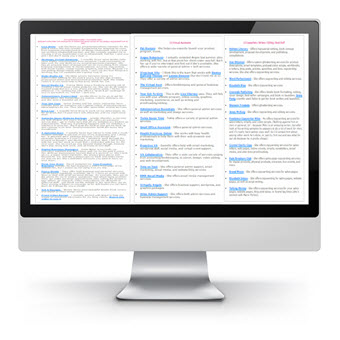 In fact, I've recently hired 4 new contractors from this exact same list!
My list gives you:
Access to My Private List of 100+ High-End Service Contractors
Access to the Contractors I Personally Hire + Outsource My Business Tasks to
Access to Contractors in a Wide Variety of Fields Including: Business Managers, Virtual Assistants, Copywriters, Editors, Ghostwriters, Book Experts, Website Design, Graphics, Event Services, PR, Tech & Development, and so much more!
Click Here to Get Full Details
"This List is a lifesaver! I was looking for a project manager to work with in my field, and had no luck finding a good fit on my own. I immediately found and hired a great fit directly from Melissa's Service Contractor List. This list is now my go-to resource for finding and hiring high-quality people to help me grow my business." – Amy Harrop
What is this List Exactly?
The fabulous service contractors list is a private online list of service providers that I initially created for myself, for my own personal use. It's my new list that took me a year to create before I released it.
It is the exact same list that I refer to when I'm looking for an expert.
I did NOT just go to Google and throw this list together willy-nilly (because obviously I don't hire or work with just anyone).
I personally and thoroughly review their website from top-to-bottom, and I spend time researching people on social media and other places online (if I can find them), to see what people are saying. And in some cases, I will reach out to them with questions to see how they respond & communicate.
I only add contractors to this list as a potential hire if they meet my initial criteria and high standards!
I do this because I don't want to waste time later weeding them out when I'm looking for an expert. Once they've gotten the star, I feel confident in reaching out to them about projects & doing an interview.
If I'm not happy with someone for whatever reason, they'll get cut from the list.
Click Here to Get Access to My Own Private List
Some of the links on this post may be affiliate links. That means if you click on the link and purchase the item, I may receive an affiliate commission as their "thank you" for sending you their way.